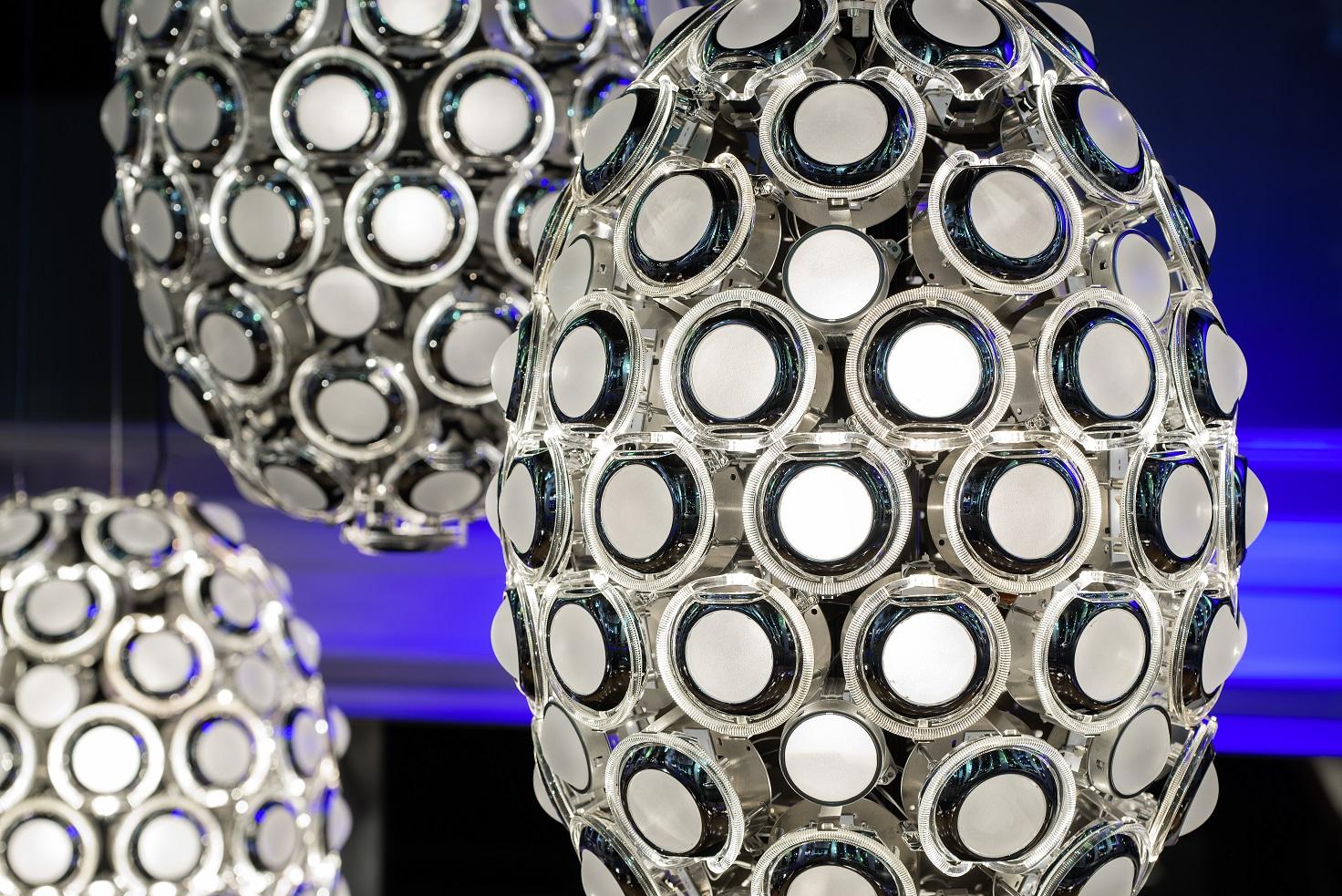 85 Iconic Eyes
85 Iconic Eyes is the name of the chandelier product family that designer Bernhard Desseker has created. These masterpieces are controlled by Casambi and showed first at the "Future Lights" exhibition at München Creative Business Week but planned for the foyer of the Bavarian National Museum in Munich.
The idea of the chandeliers started with a thought to create light art from standard parts of BMW headlights. In fact, the chandeliers consists of 85 LED headlamp modules from BMW.
The handmade chandeliers have over 640 individual parts, are 85 cm high, 60 cm wide and weigh 30 kg. The modules with glass beads, optical lenses and optical fibers are illuminated by 3 LEDs. In the center of the chandelier there are two high-power LED modules that act as up-and downlights.
The pieces are conceived, designed, developed and built by Bernhard Dessecker. The functions of the chandeliers can be controlled with the Casambi app from a smartphone or tablet.
Designer
Bernhard Desseker
Photographs
Dirk Mann, 2016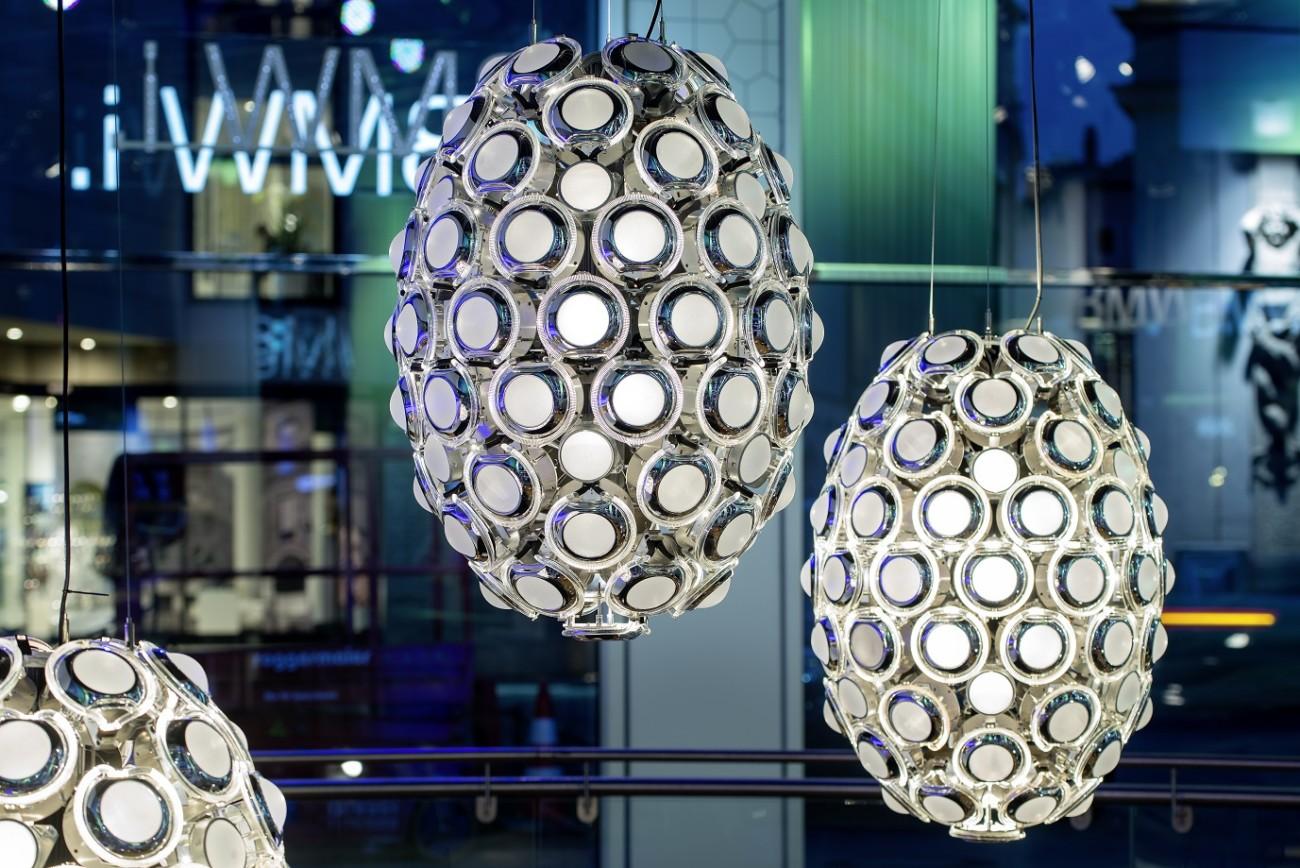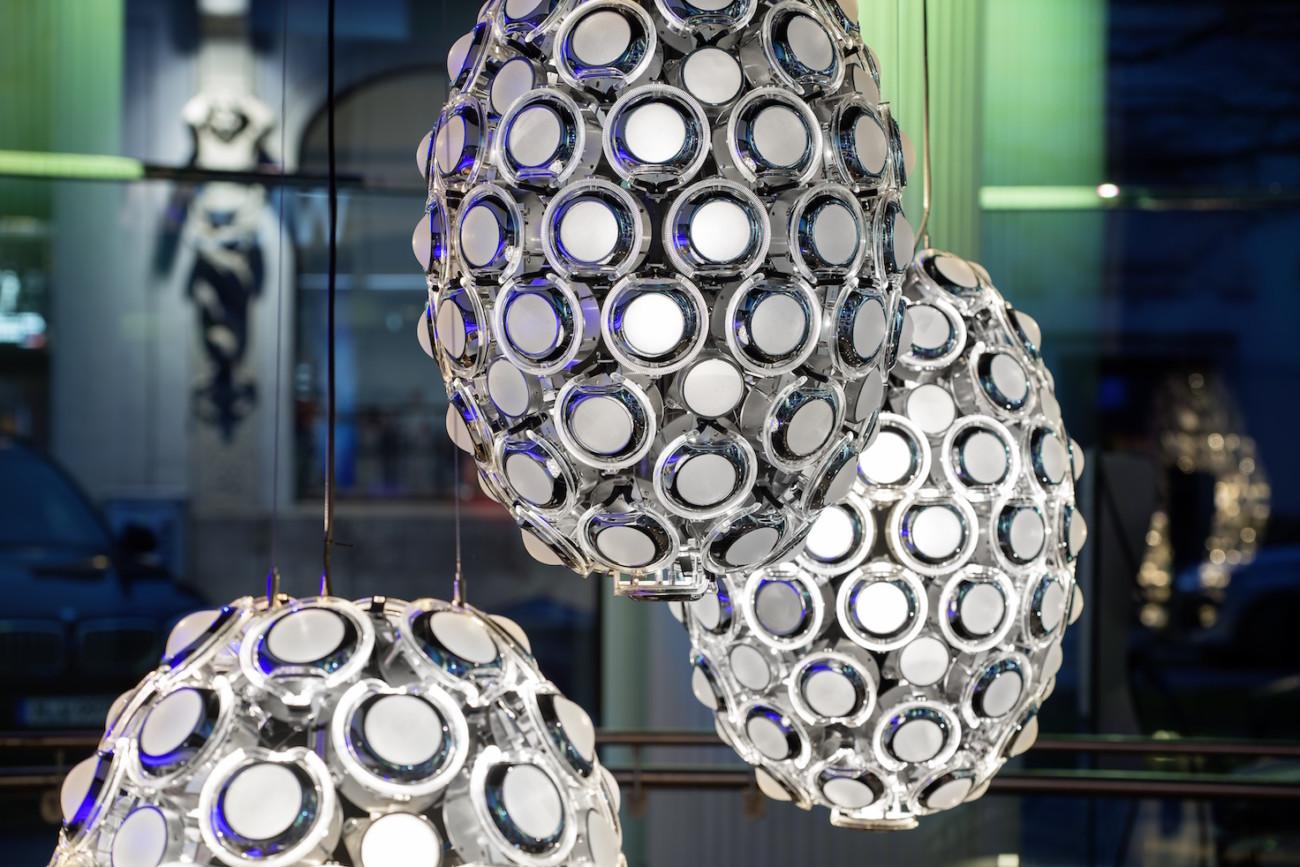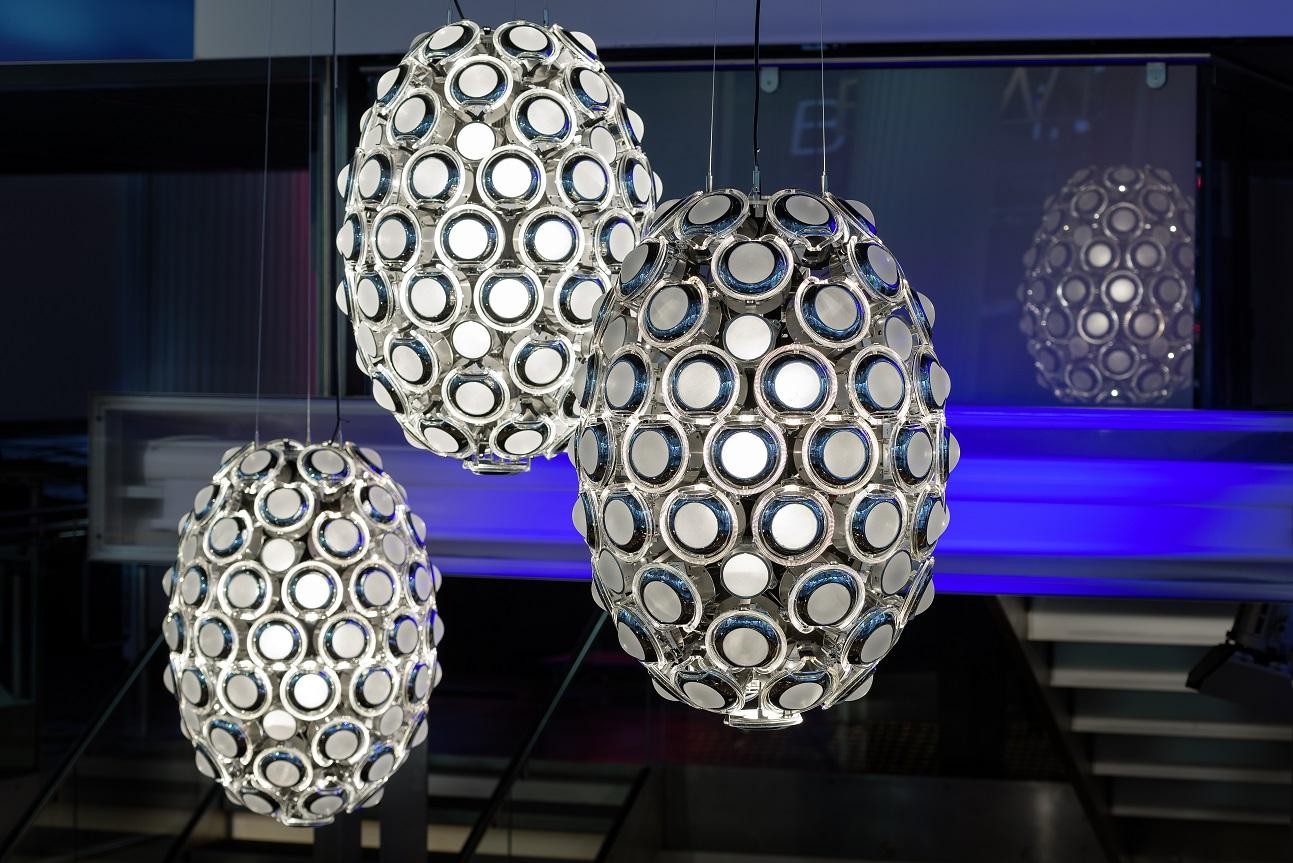 Share your work with us
If you have a Casambi project that you would like to publish at Casambi.com please click the button below and tell us a little bit more about the project. We'll get back to you within two business days.