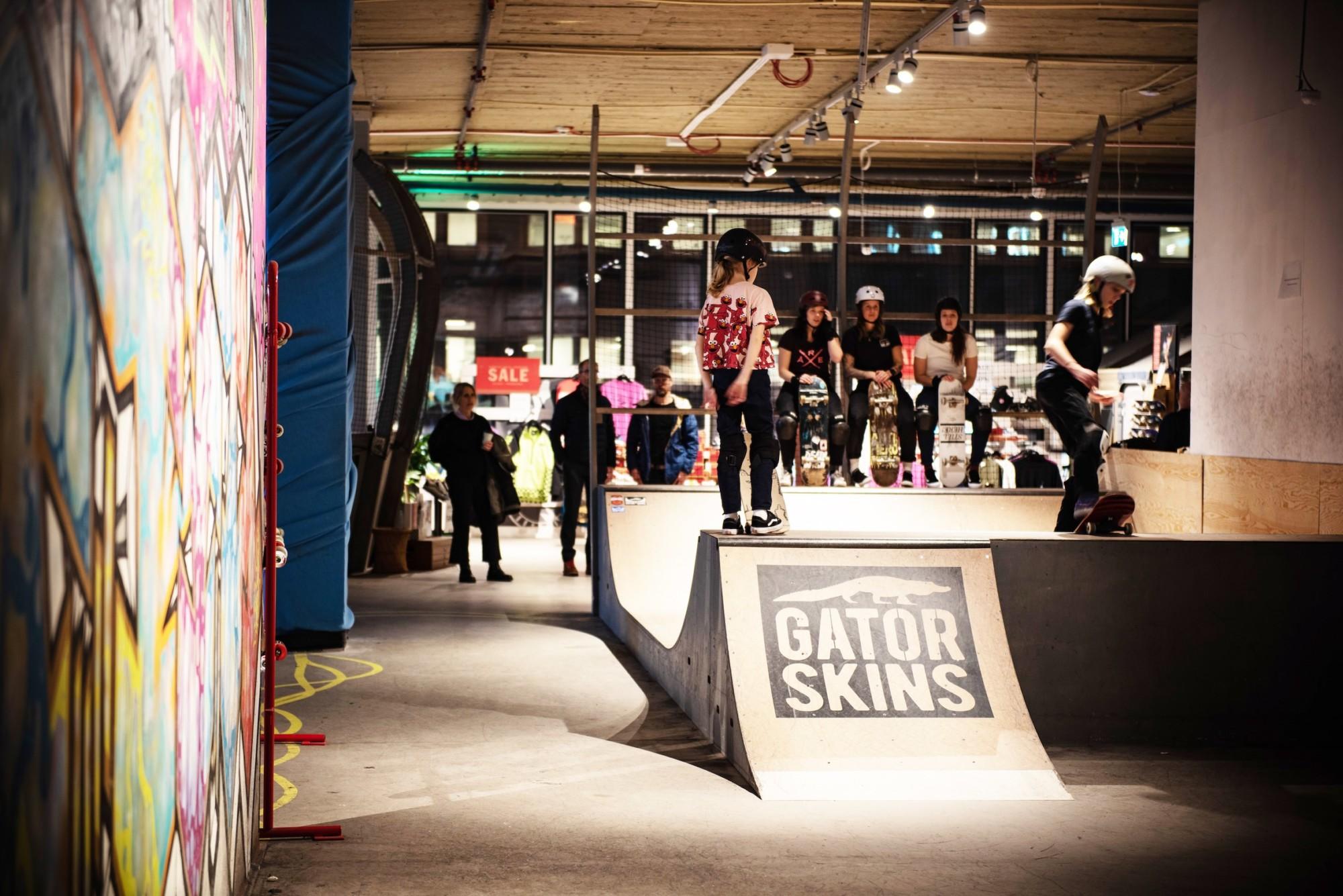 P.U.S.H
P·U·S·H – Performance Urban Skate House – is a 1000 m2, vibrant space inside Gallerian City, Stockholm. Filled with exciting pop-up stores, a prime skateboard bowl and a street skating space, PUSH will provide Stockholm with a refreshing, urban meeting place in the center of Stockholm.
It is a unique venture for skateboard enthusiasts of all ages. P.U.S.H is a new urban meeting place where you as a visitor have the opportunity to skateboard, experience art and music, listen to lectures and meet brands.
With its wide range of activities and events, PUSH is one of the only spaces in Stockholm offering everything between music concerts, competitions, networking meetings, live podcasts, unique conferences, tech events and fundraising weeks for the charity Sweden for UNHCR.
Created by Swedish skateboarding innovation company Performance Sk8, PUSH aims to strengthen the self-esteem of children and teenagers by offering a safe, social scene where they can meet and be active around common interests. Not only a creative and diverse environment, PUSH also supports Sweden for UNHCR through raising money to help the 70 million people today living under miserable conditions as refugees all around the world.
The planning of the interior design and lighting design, as well as the luminaires and Casambi controls, have all been donated pro bono to the project by White Arkitekter, Rebel Light, Reggiani, FactoryLux and Casambi.
Photographs: Anders Bobert & Isabel Villar
Location
Stockholm, Sweden
Interior & lighting design
White Arkitekter
Luminaire, technical and commissioning specialists
Rebel Light
Luminaires
Factorylux
Reggiani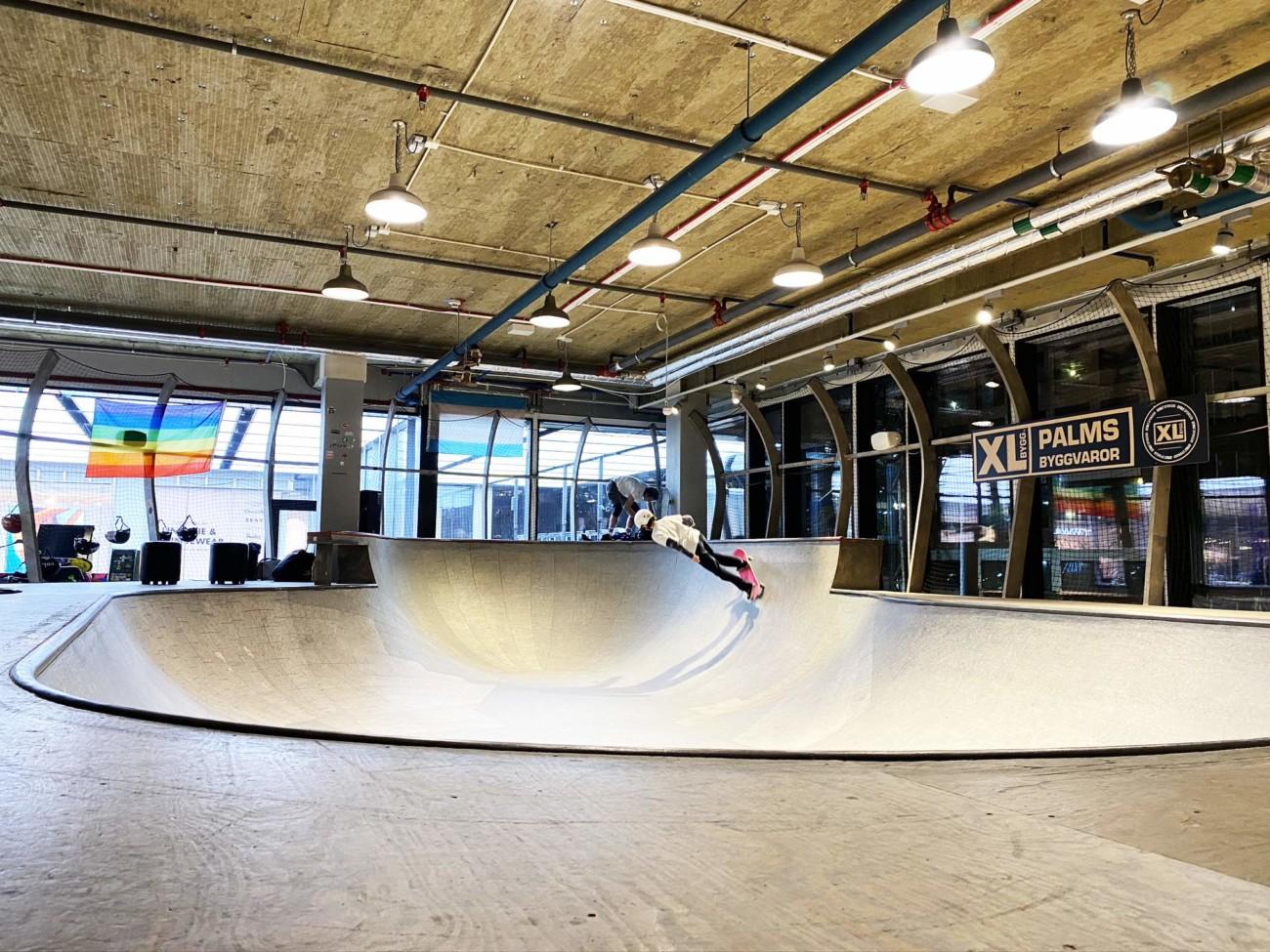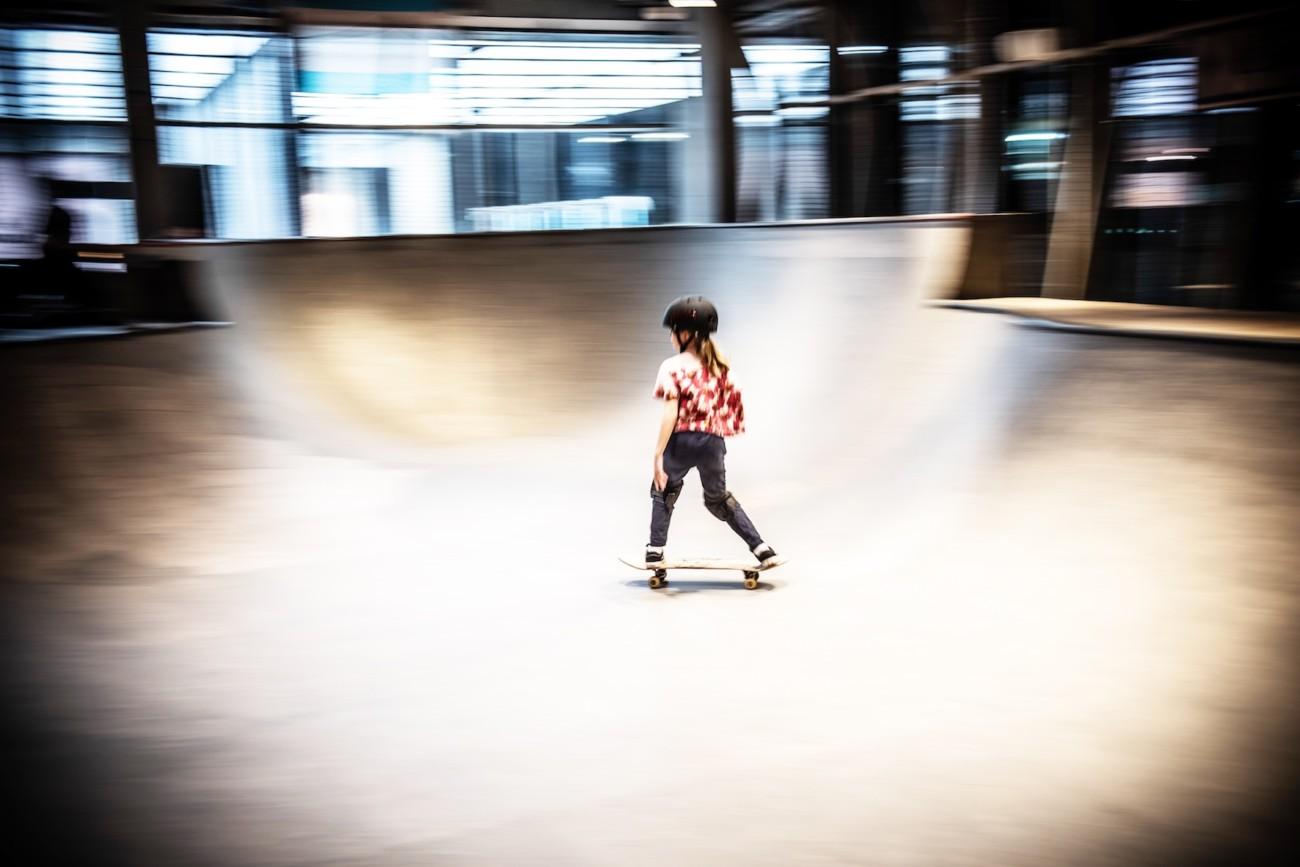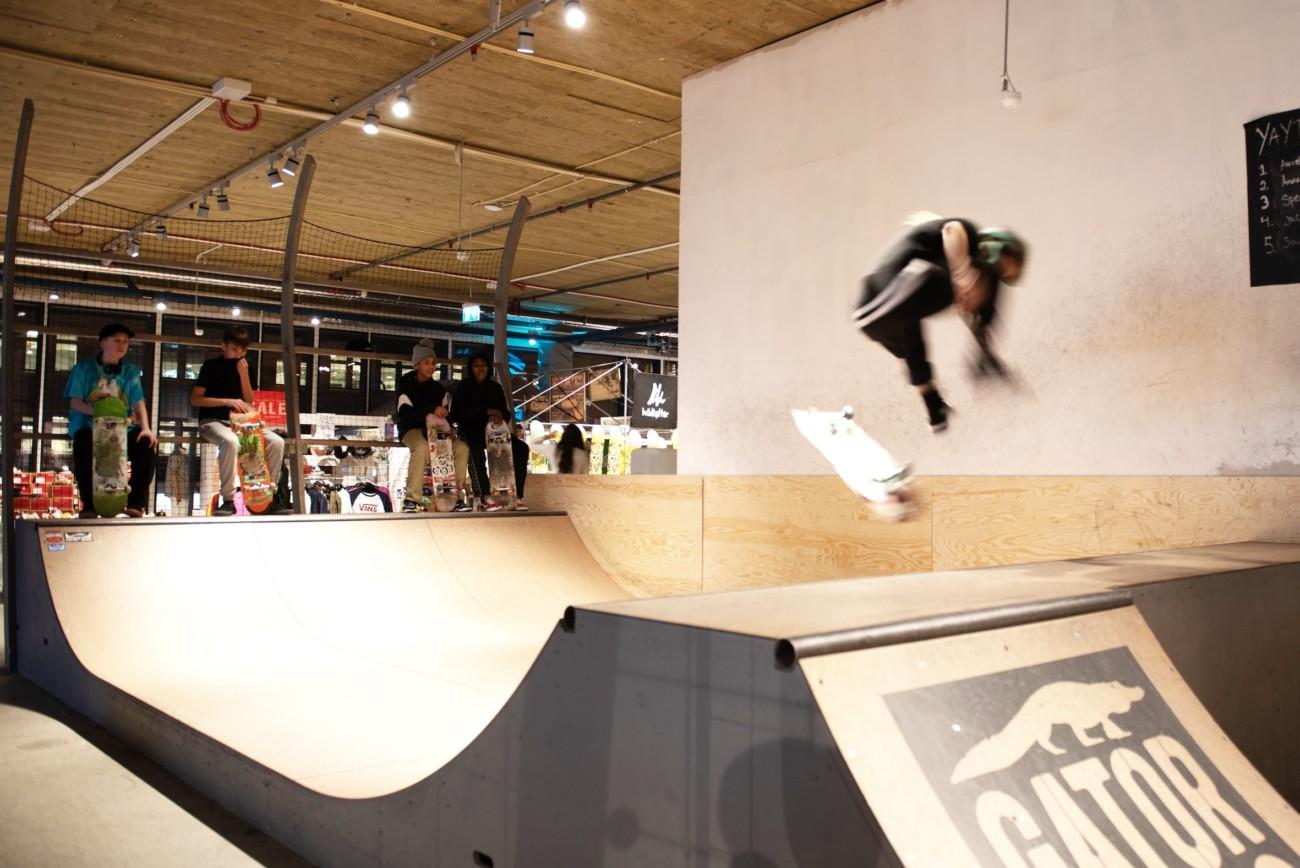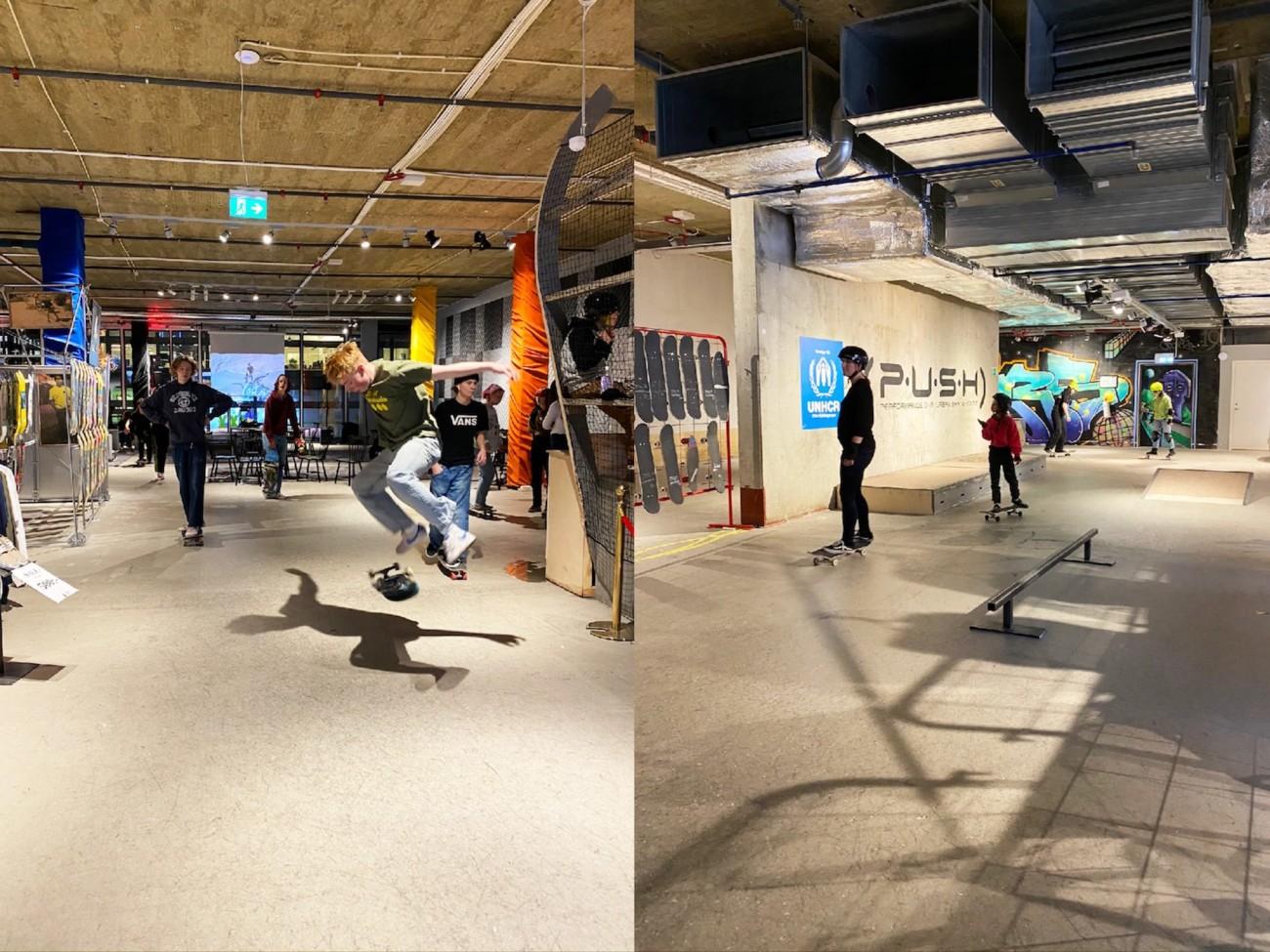 Share your work with us
If you have a Casambi project that you would like to publish at Casambi.com please click the button below and tell us a little bit more about the project. We'll get back to you within two business days.