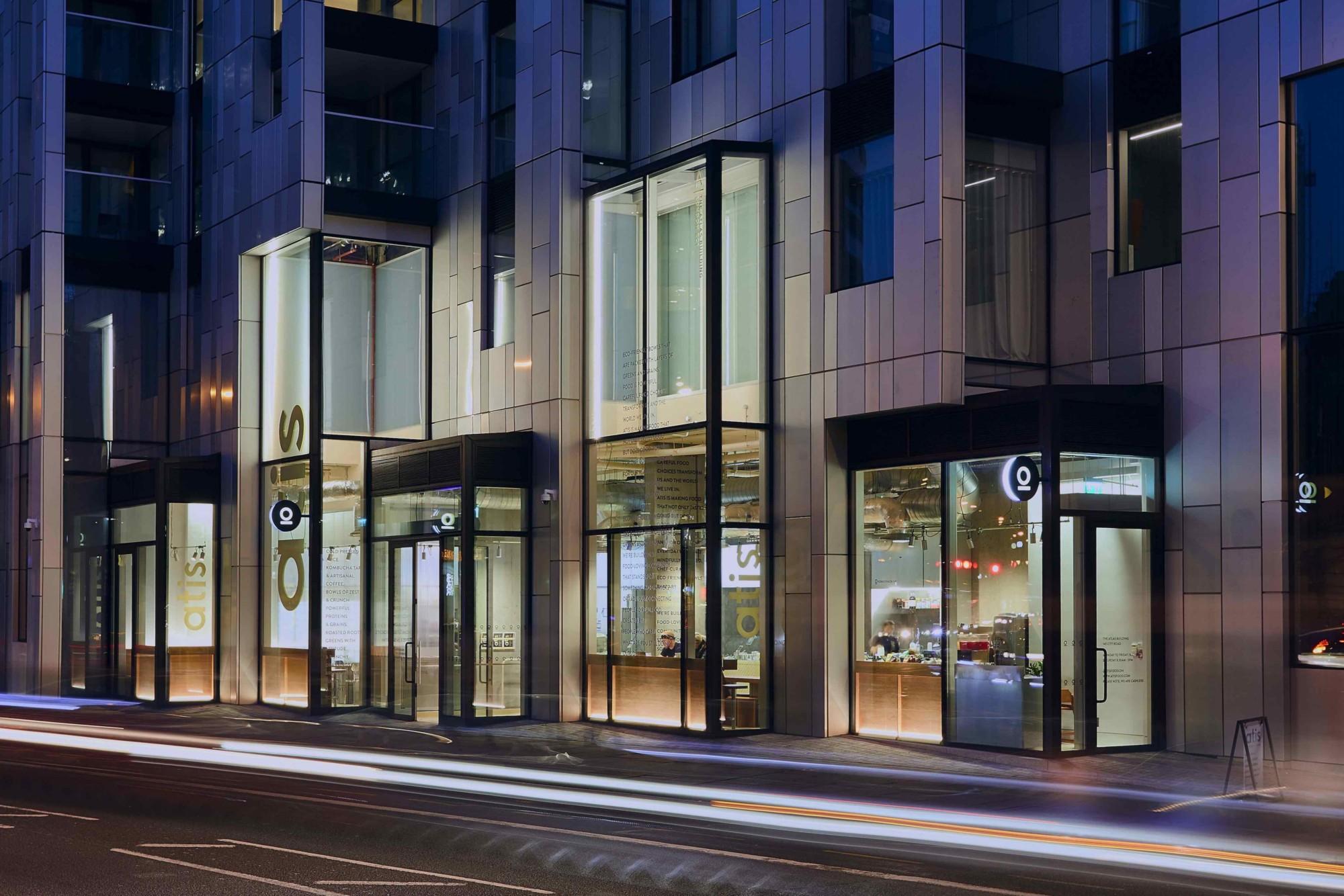 Atis
Atis is a new food concept store, located near Old Street station in Central London. The design intent called for a fresh, inspirational space that aligned with Atis' sustainability ethos. The interiors are designed with natural materials and exposed ceiling services, all finished in a subtle grey palette accented with soft yellow and blue – the brands colors. The main island ('The Line') with food display is custom made and in yellow tones, emphasizing it as the destination for customers.
The lighting design concept derived from the desire to achieve a hierarchy of brightness principally to support customers through their journey in this new store. Similarly, the seating areas had to feel inviting and activate their generous windows on a very busy London thoroughfare. The color temperature choice was also much considered and tested, concluding with a cooler temperature range to improve the perception of freshness of green leaves and salads – Atis' flagship food.
The concept also referenced utilitarian lighting applications such as the lighting used in gas stations, where cool color temperature and exceptional brightness contrast with any adjacent street lighting. The lighting intent wanted to draw from this notion, emphasizing the "Line" where the food is displayed as the customers follow its length from order to payment. The seating area is softly lit by overhead spotlights that are prescribed to where they are needed only. Circulation areas typically only receive ambient lighting, ensuring a good contrast ratio is met. The kitchen is partially visible through a wall of translucent polycarbonate that repeats and refracts the lighting in the kitchen giving movement to the elevation on the customer side.
The main advantages of Casambi for this project related to the ease of installing the system itself as the site has very limited back-of-house space, and above all, the ease of making changes to lighting scenes and outputs via a user-friendly interface. This was very easily demonstrated to the client team, and they were quickly on board. Casambi was used throughout the site, and incorporated presence detectors and time clocks, which gave the clients full control and the ability to maintain consistency in their lighting, translating too into savings on their electricity bills.
Lighting design
Fabio Cristini, Sabi Kiesel, Carla Dutra and Marina Pippi from There's Light Limited
Interior design
Daytrip Studio
Commissioning
Frank Vlcek & Nicola Gill, Holder's Technology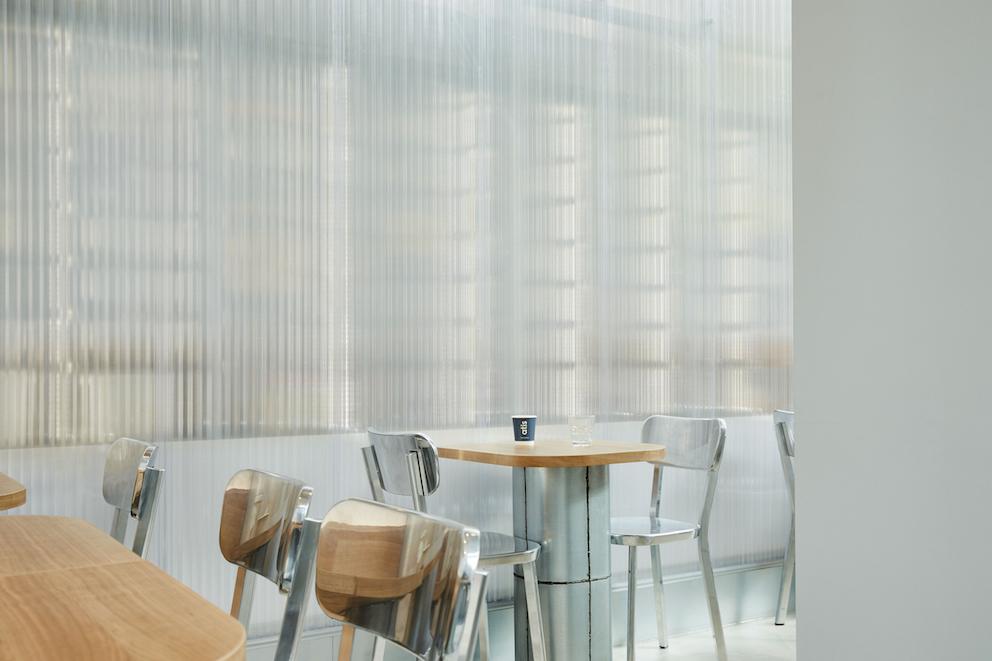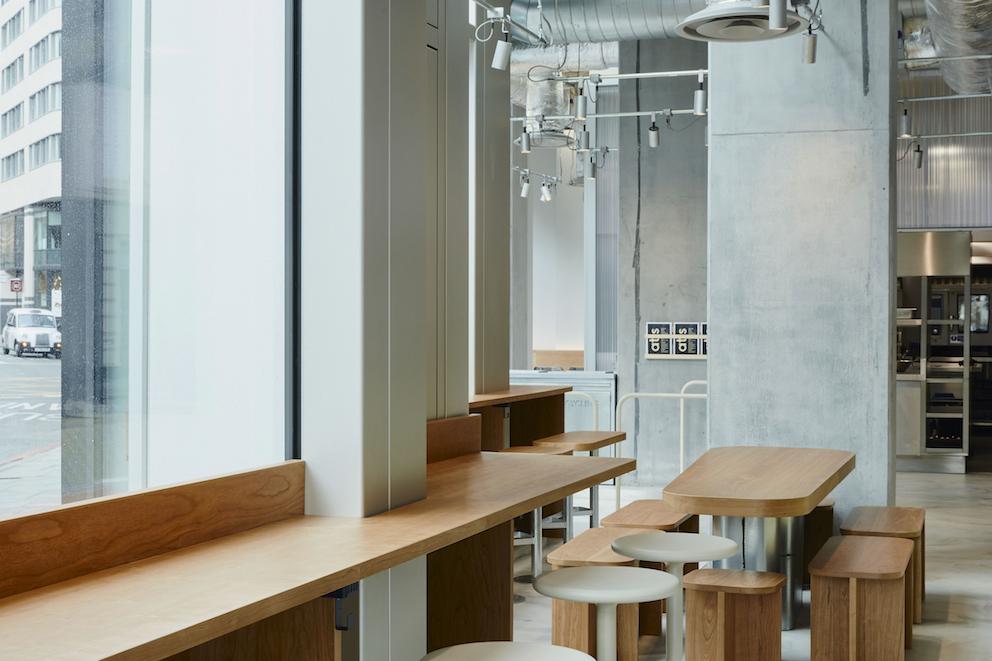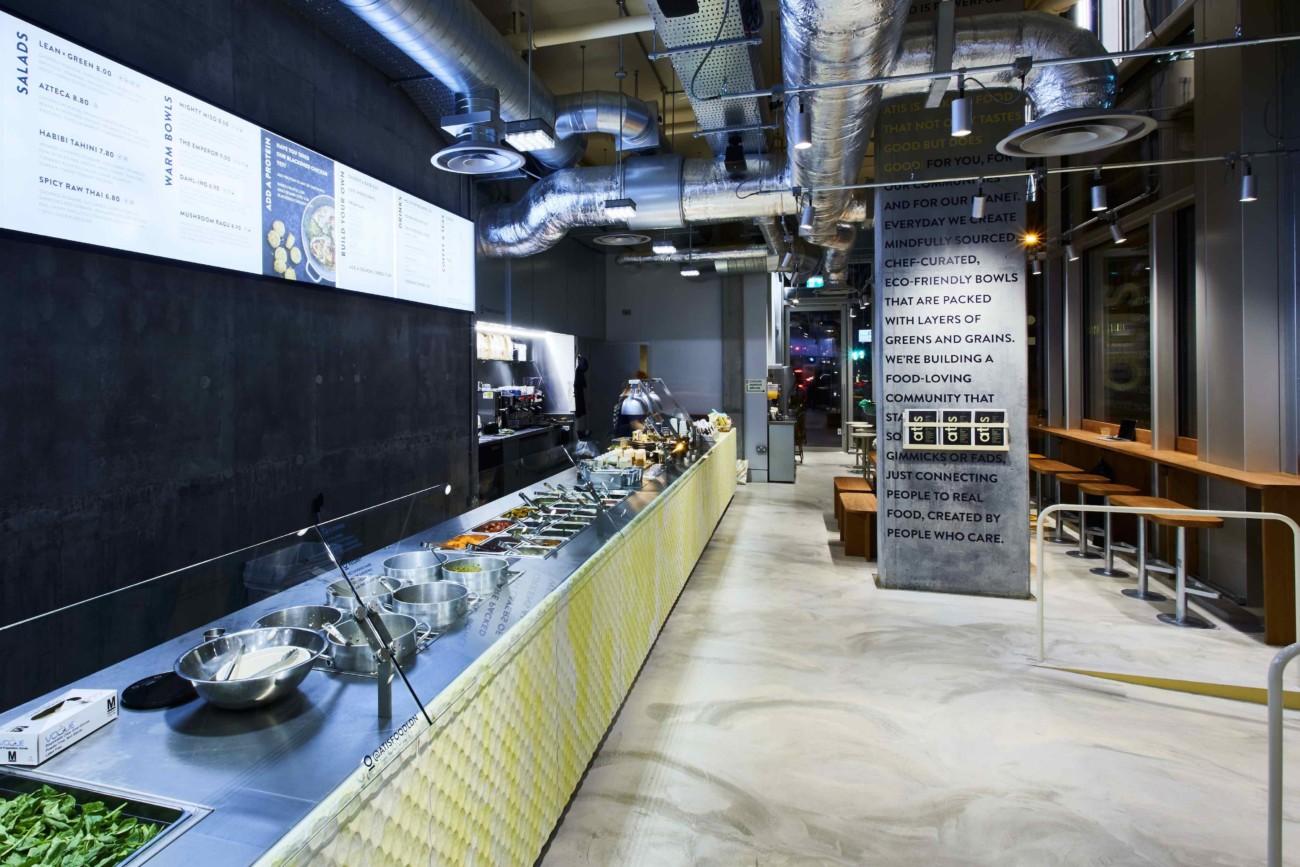 Share your work with us
If you have a Casambi project that you would like to publish at Casambi.com please click the button below and tell us a little bit more about the project. We'll get back to you within two business days.