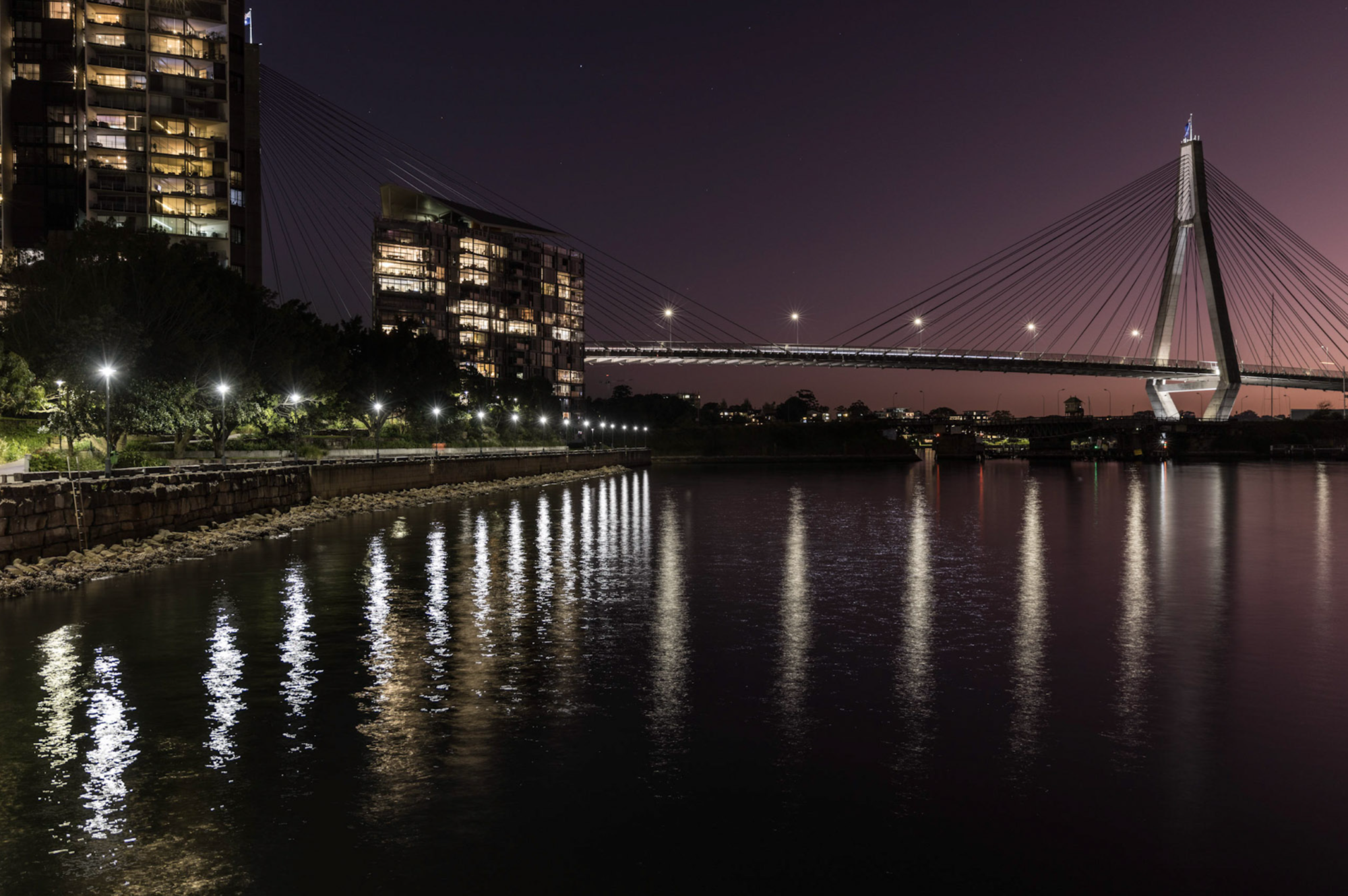 Pyrmont Foreshore
iGuzzini luminaires with Casambi control were chosen to illuminate a much-loved inner-city locality of Sydney, Australia.
Pyrmont Foreshore is included in various listings for the prettiest harbor walks and scenic running tracks in Sydney, Australia. Along Sydney's Darling Harbour, the area provides the perfect combination of vibrant inner-city vibes with the serenity of suburbia.
Central to the foreshore's urban design has been the provision of a high-quality, cost-effective lighting solution with a sleek, architectural appearance.
In the pursuit of a single source street and area light, lighting designer, Julien Freed, favored the iGuzzini Twilight Canberra fitting. This is a stylish pole and applique street lighting system for use with LED light sources that provides high visual comfort while preventing upward light spill.
Quality optics provide safe and efficient street lighting that satisfies the new Pedestrian Category classification. Opti Smart lenses offer multi-functional lens distribution options to suit the varied landscapes, boardwalk and bridge areas. The fitting's refined appearance sits lightly in each setting, while low-energy LED light sources promote environmental protection. The Canberra diffuser screen creates a simple pole and shade composition that's compact, elegant and fit for purpose.
Catering to the precinct's evolving uses now and into the future, each fitting draws on Casambi connectivity to provide an enhanced level of remote control. The Bluetooth-enabled system allows for individual addressing, time-scheduling, occupancy-based scenes, conservation-based time exposure and dynamic dimming.
'Given the immense scale of Pyrmont Foreshore – comprising over 250 light fittings – the affordability of iGuzzini Twilight Canberra was critical to the project's success. Throughout the pedestrian experience, the luminaires temper aesthetics, functionality and respect for the environment, delivering an enduring light solution befitting their much-loved harbour location' states Studio 100 JBW.
Site
Pedestrian lighting at Pyrmont Foreshore

Location
Sydney

Lighting
iGuzzini

Lighting Design
Julien Freed

Photographer
Rohan Venn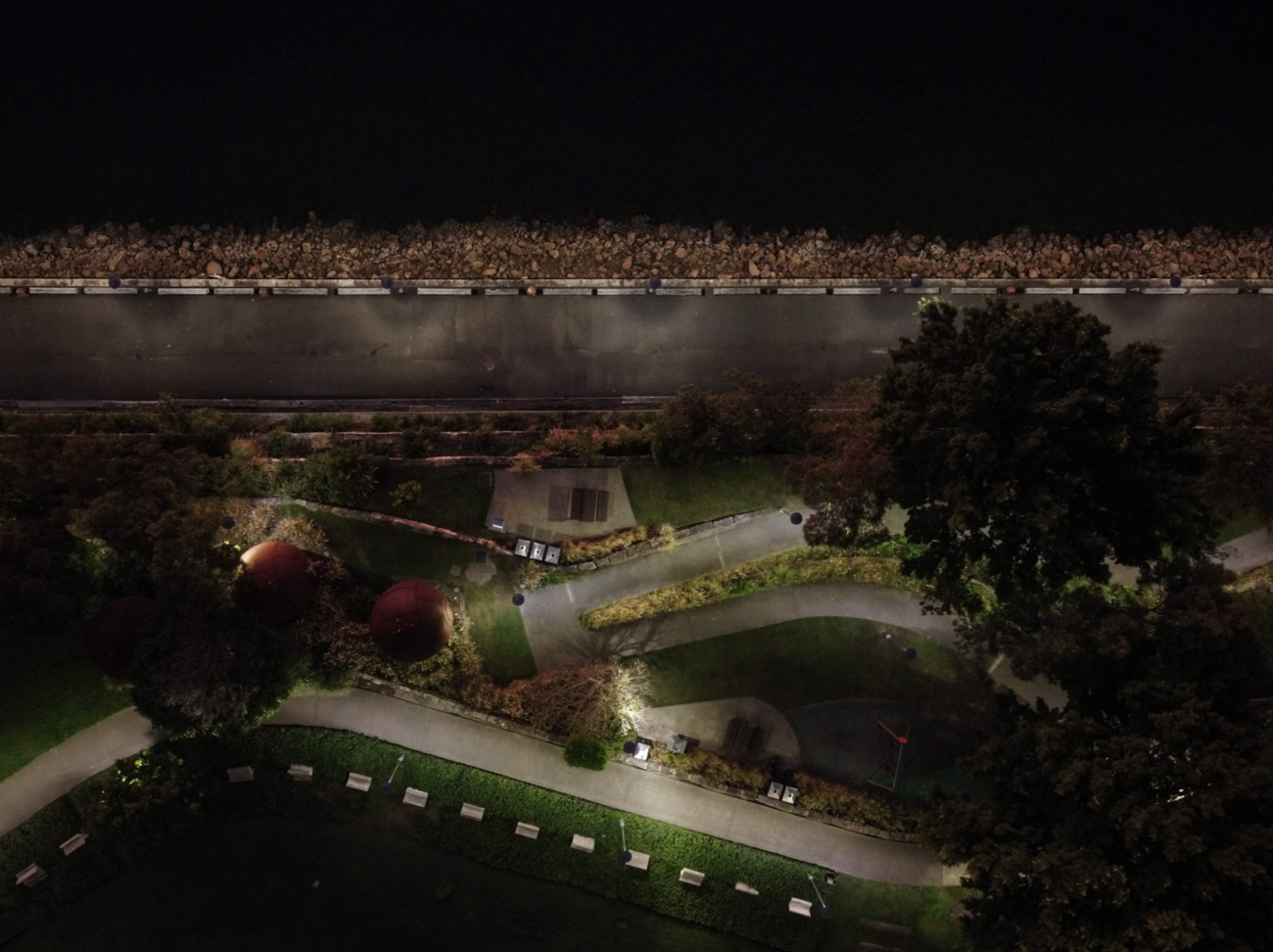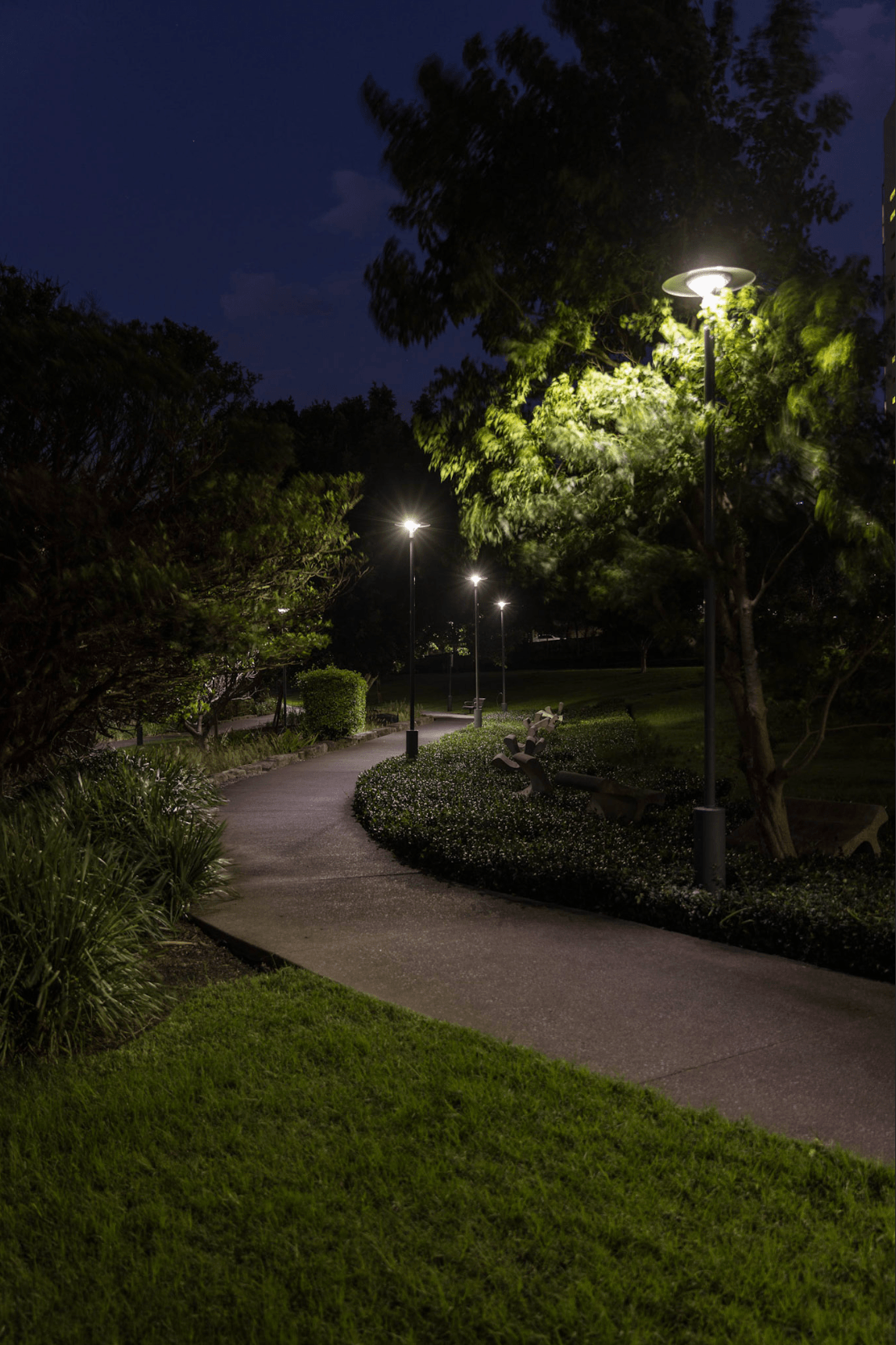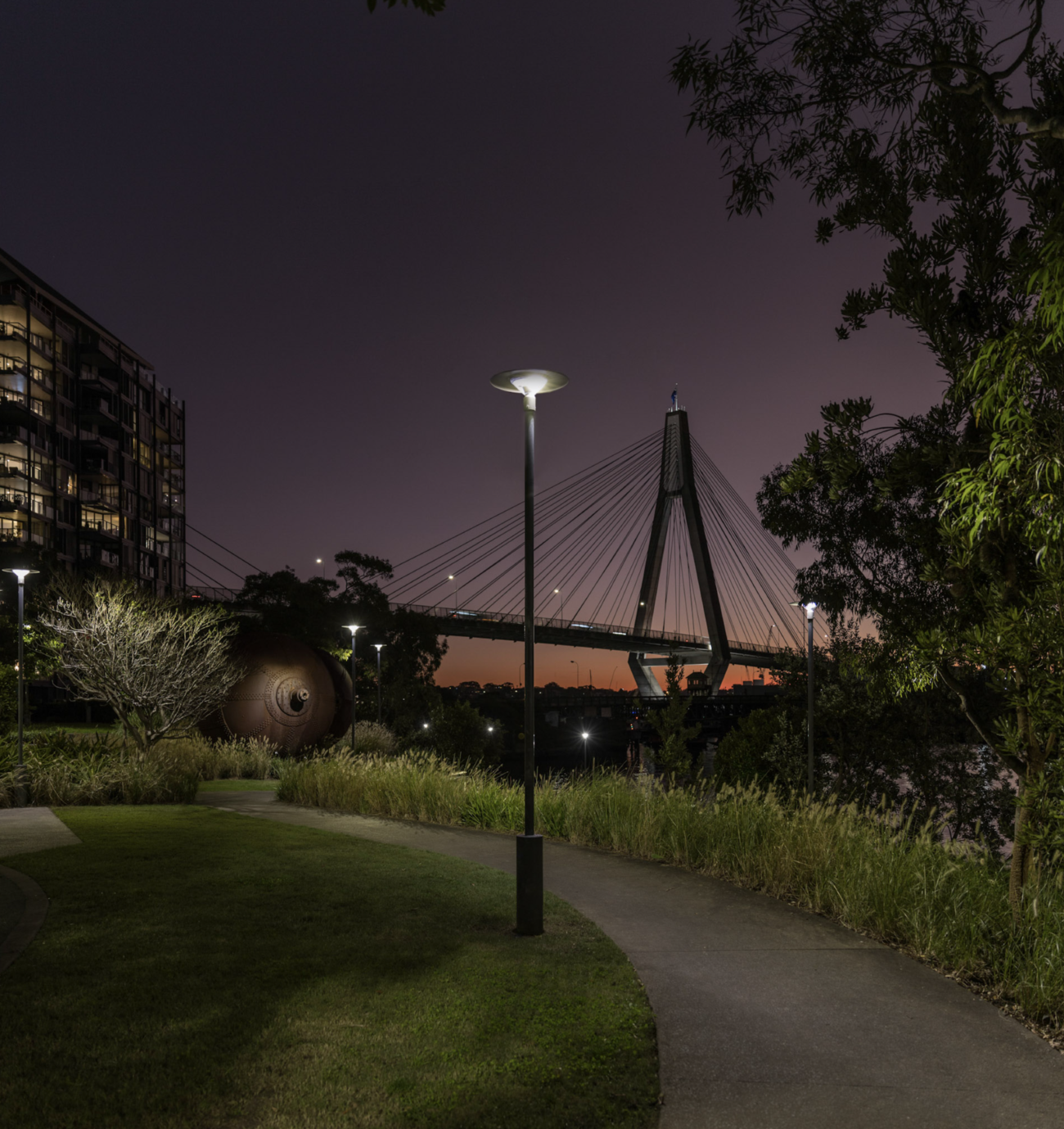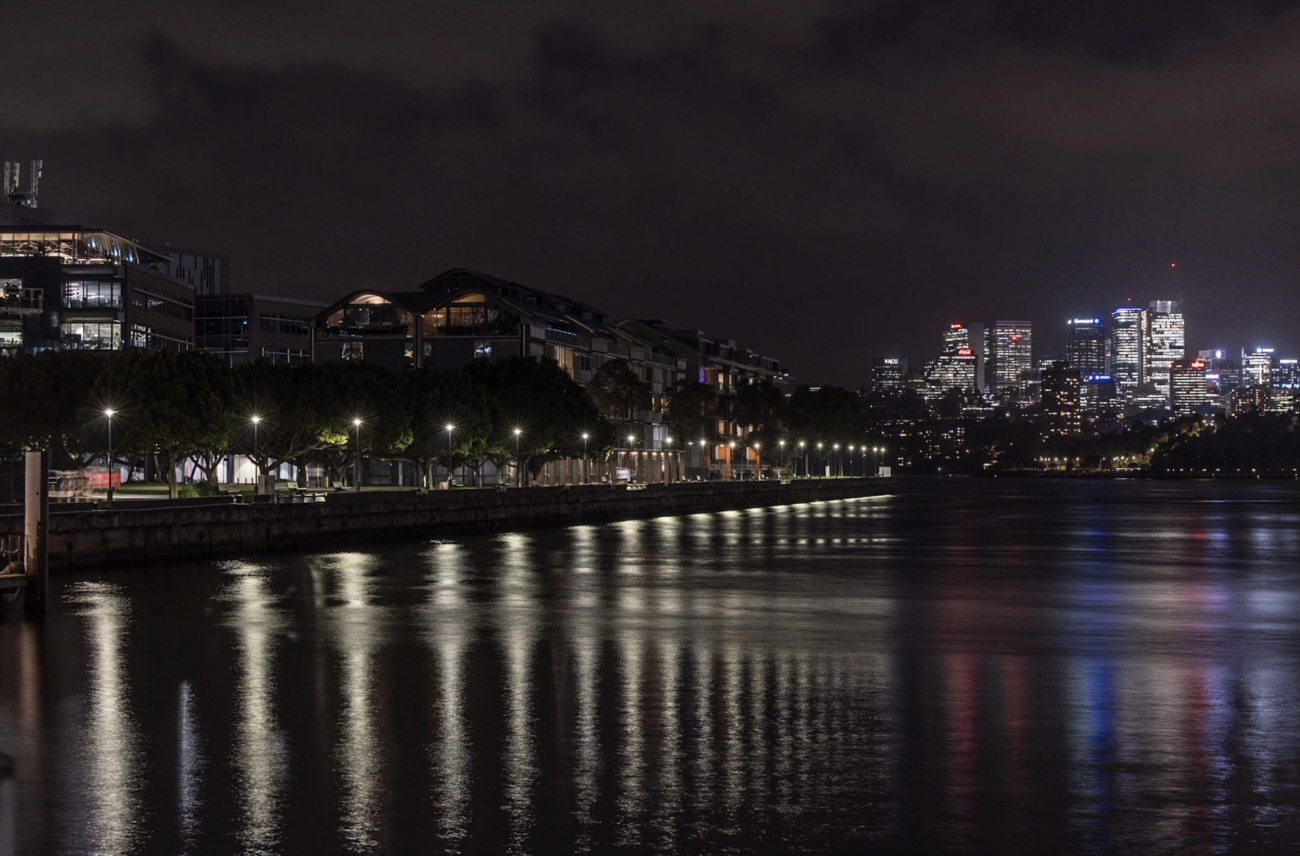 Share your work with us
If you have a Casambi project that you would like to publish at Casambi.com please click the button below and tell us a little bit more about the project. We'll get back to you within two business days.