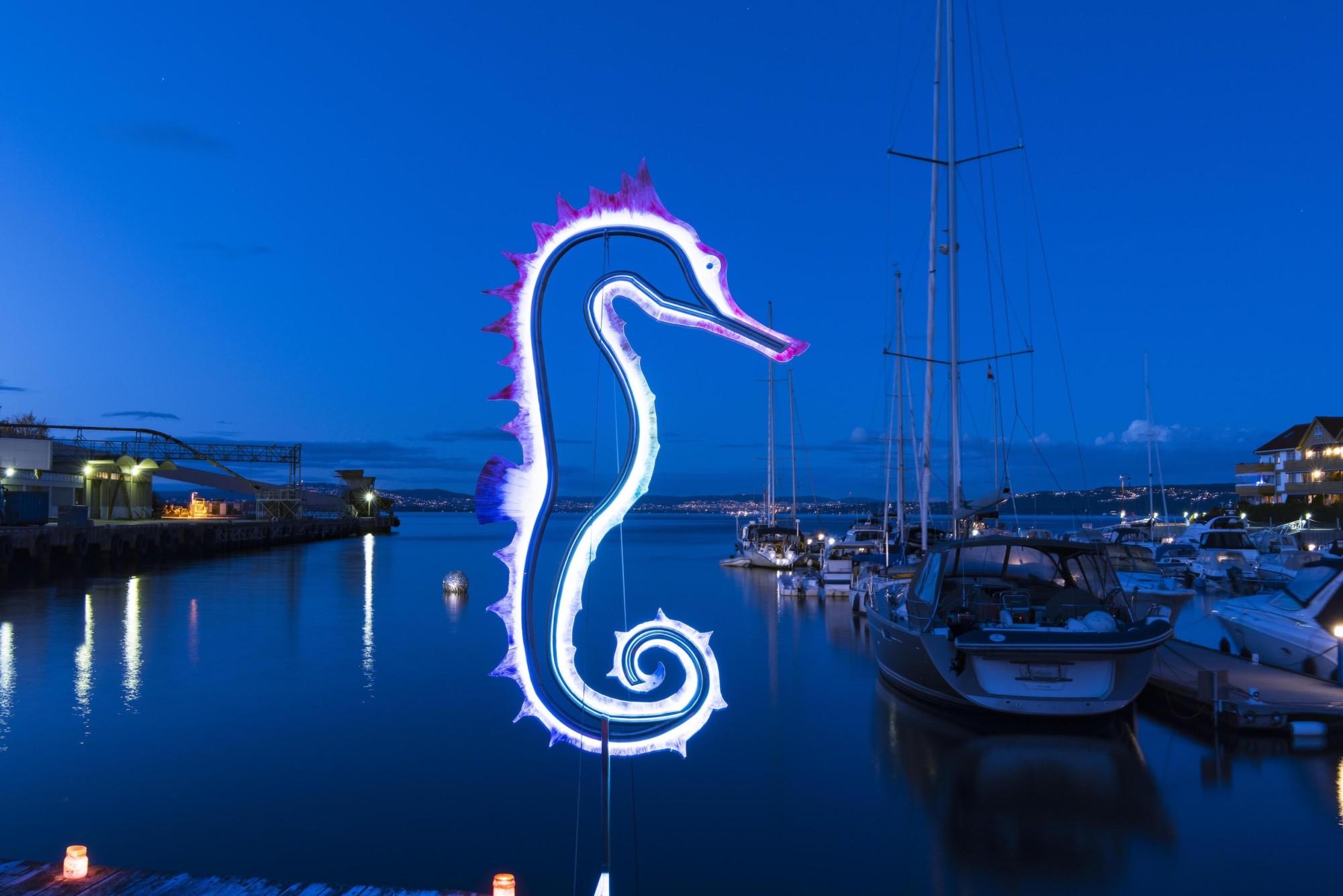 Sjøhesten light sculpture
In the harbour of Slemmestad, Norway a almost 4 meter high light sculpture "Sjøhesten" (meaning 'The Sea Horse') hover over the water. The sculpture is designed by visual artist Calina Pandele Yttredal. The sculpture consists of RGBW LED strips that are placed between two layers of plexiglas and changes color and color combinations throughout the evening and the night.
The artist wanted to create a sculpture that would be a symbol for renewal and growth at this time when plant and animal species are disappearing. New life is created and species conserved at coral reefs, where seahorses belong, and amazingly, they also live in Norwegian waters!
Casambi's partner Vanpee Norway has supplied the lighting and lighting control material for the sculpture. Anyone who passes "Sjøhesten" is also encouraged to download the Casambi app and change the light colour of the sculpture.
Casambi's CBU-PWM4, a Bluetooth low energy controllable, 4channel PWM dimmer for LED strips and constant voltage LED loads, is an ideal partner for RGBW applications.
Norway's Lighting Association writes about the sculpture here.
Site
Light sculpture "Sjøhesten"
Location
Slemmestad, Norway
Artist
Calina Pandele Yttredal
Project support
Vanpee Norway
Lighting Design
Flos Norge AS
Metal works
Frode Stenberg AS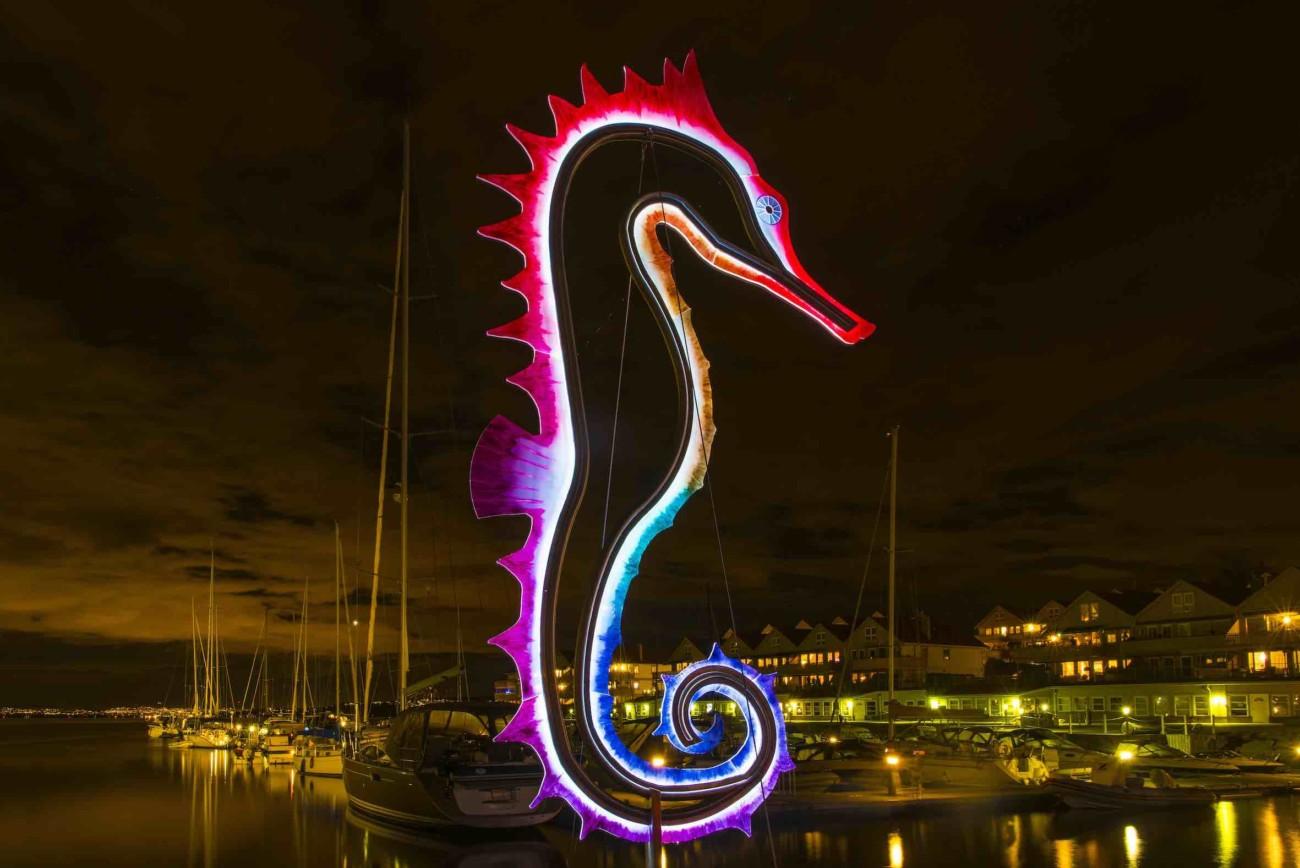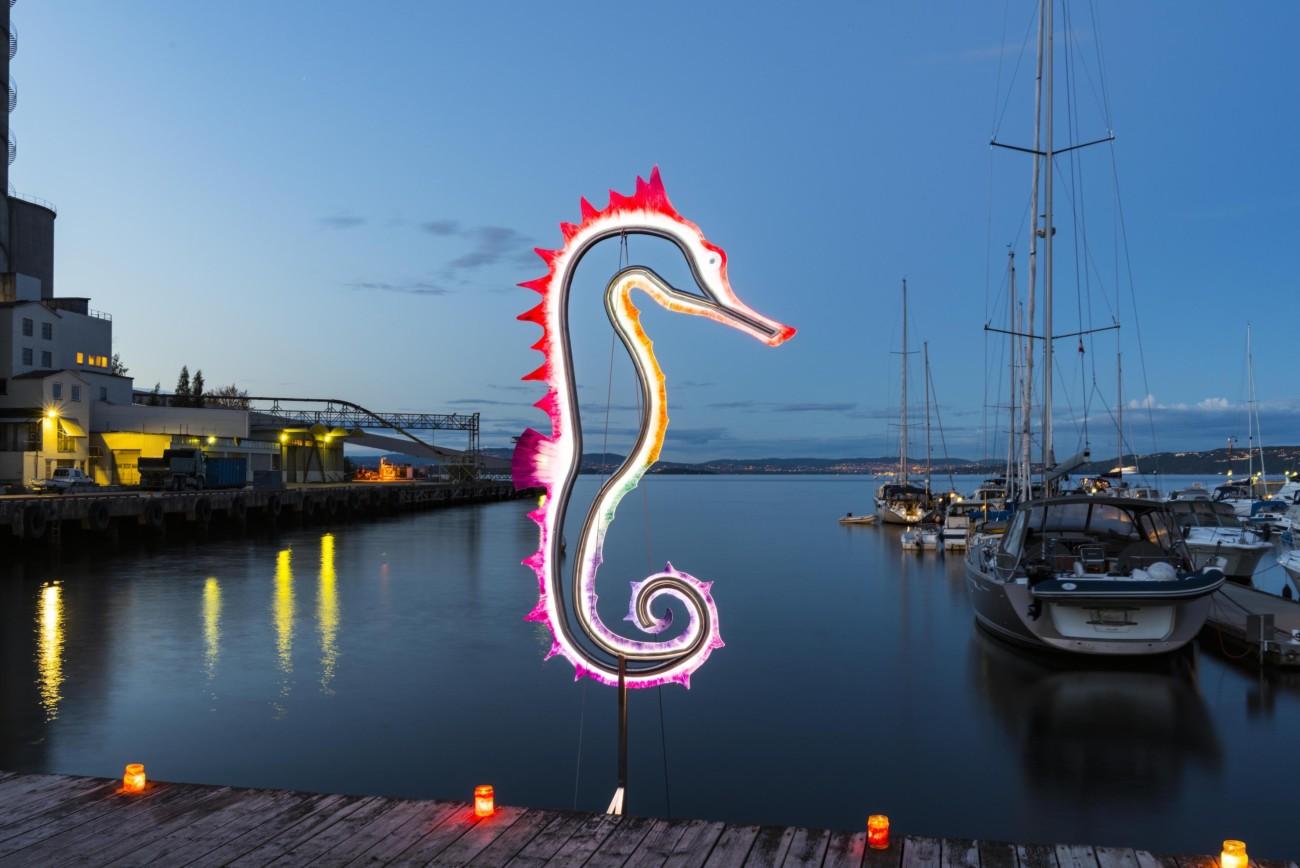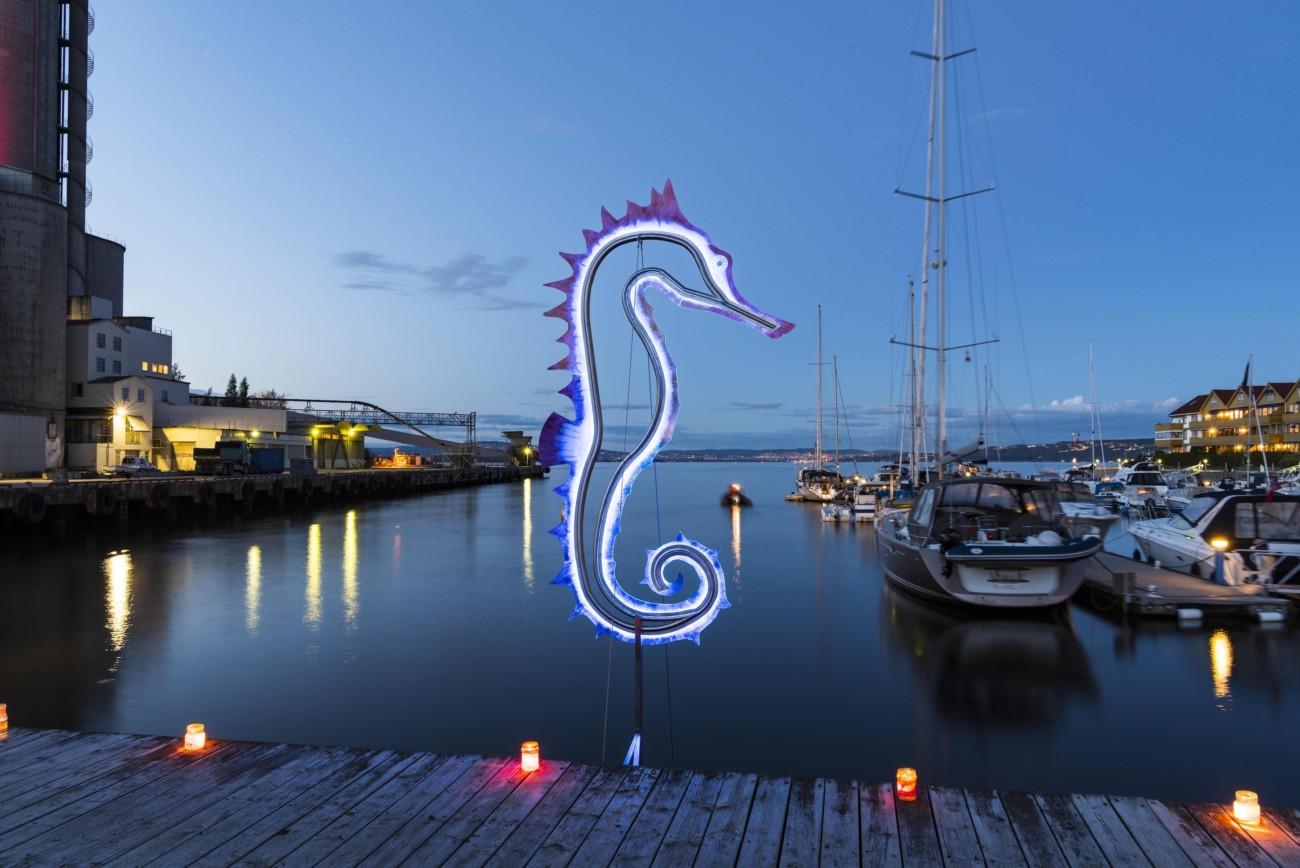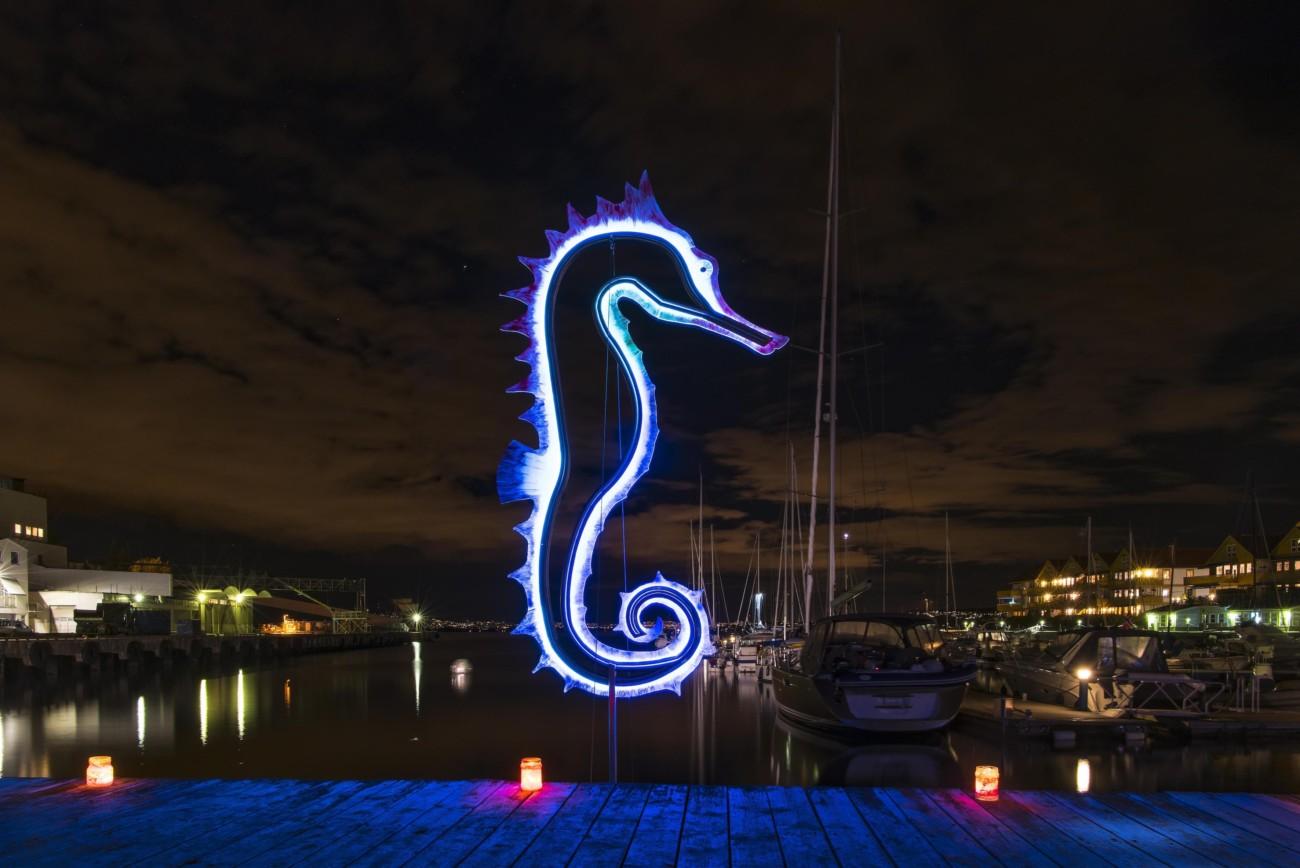 Share your work with us
If you have a Casambi project that you would like to publish at Casambi.com please click the button below and tell us a little bit more about the project. We'll get back to you within two business days.