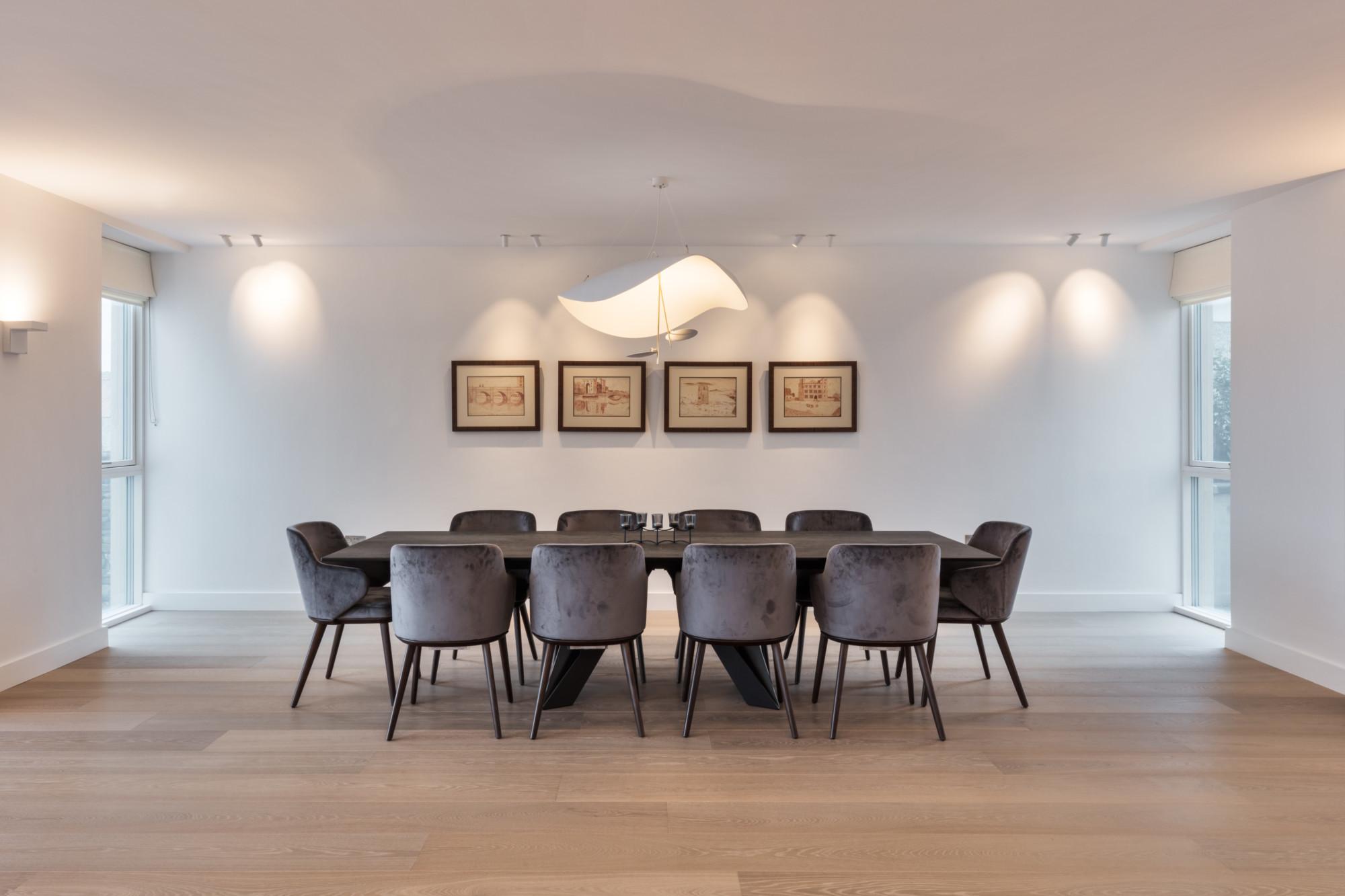 Residential Home in Ireland
A striking new holiday home on the west coast of Ireland brings warm light to the rugged landscape beyond.
The owners of this holiday home in County Clare, Ireland, sought a lighting design that would complement the surrounding landscape and provide smart, intuitive control throughout the house.
The lighting concept is clean, contemporary and inconspicuous where possible – resulting in a balanced combination of concealed linear strips with striking pendants for a more dramatic effect.
For the main living space, the clients desired custom-programmed lighting scenes befitting different activities and occasions from food preparation, entertaining mode to relaxation lighting.
Wink Lighting, who provided the lighting design for this rebuild, supplied the Casambi lighting control system in the home. Scenes were created for the required scenarios and stored in the cloud for remote use.
Smart switches provide the option to control the home's lighting both manually as well as through the Casambi App on a smart device. The installed kinetic switches match the socket face finish, in keeping with the clean design concept.
'The clients also wanted to be able to control the lighting remotely for flexibility and convenience. They were given full training in how to use the Casambi system and switches and were delighted with the result' said Rocky Wall, Managing Director, Wink Lighting.  
Wink Lighting is one of Ireland's leading lighting design and supply companies, run by renowned lighting designer, Rocky Wall.
Site
Private residence

Location  
County Clare, Ireland 

Architect 
Keating Architects 

Lighting Designer,  
Rocky Wall 

Consultation, Design and Commissioning  
Wink Lighting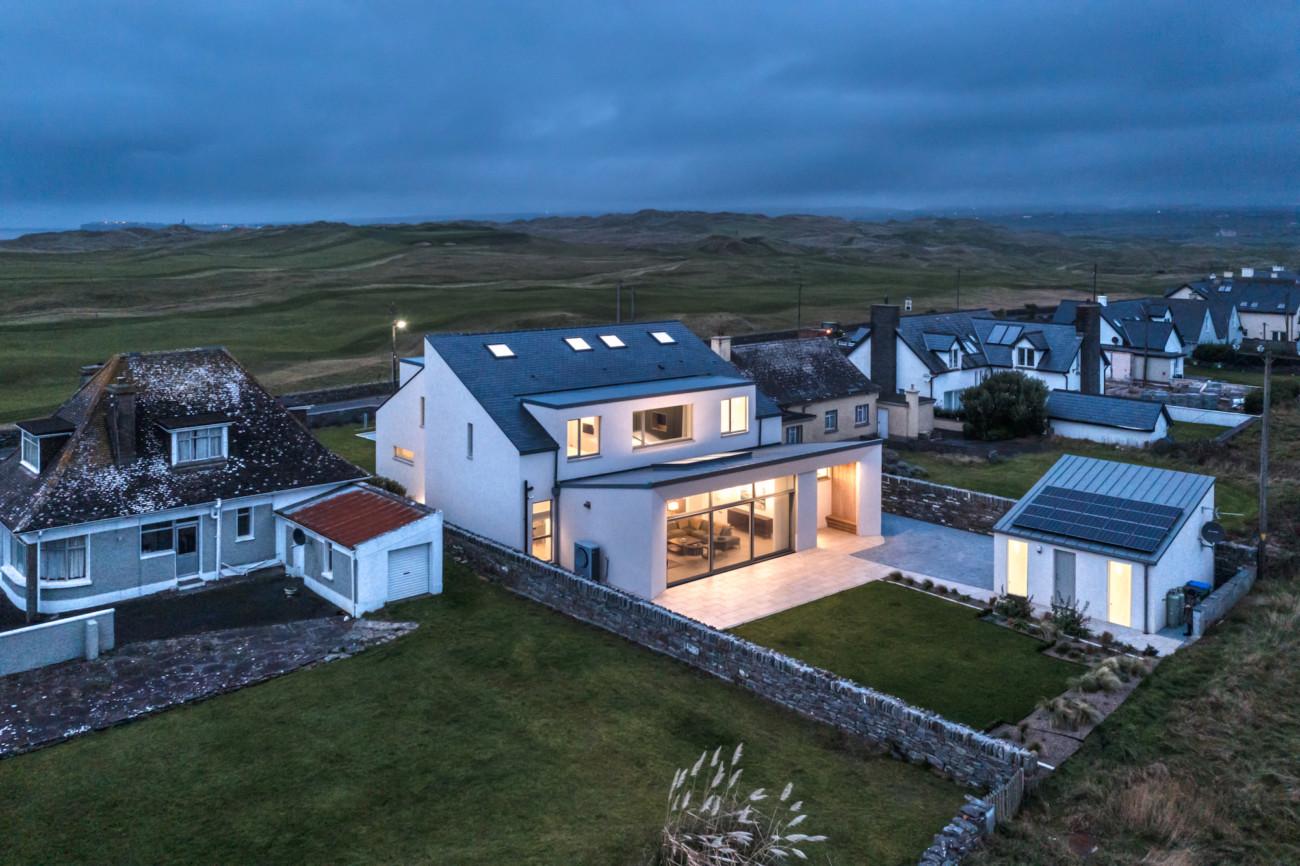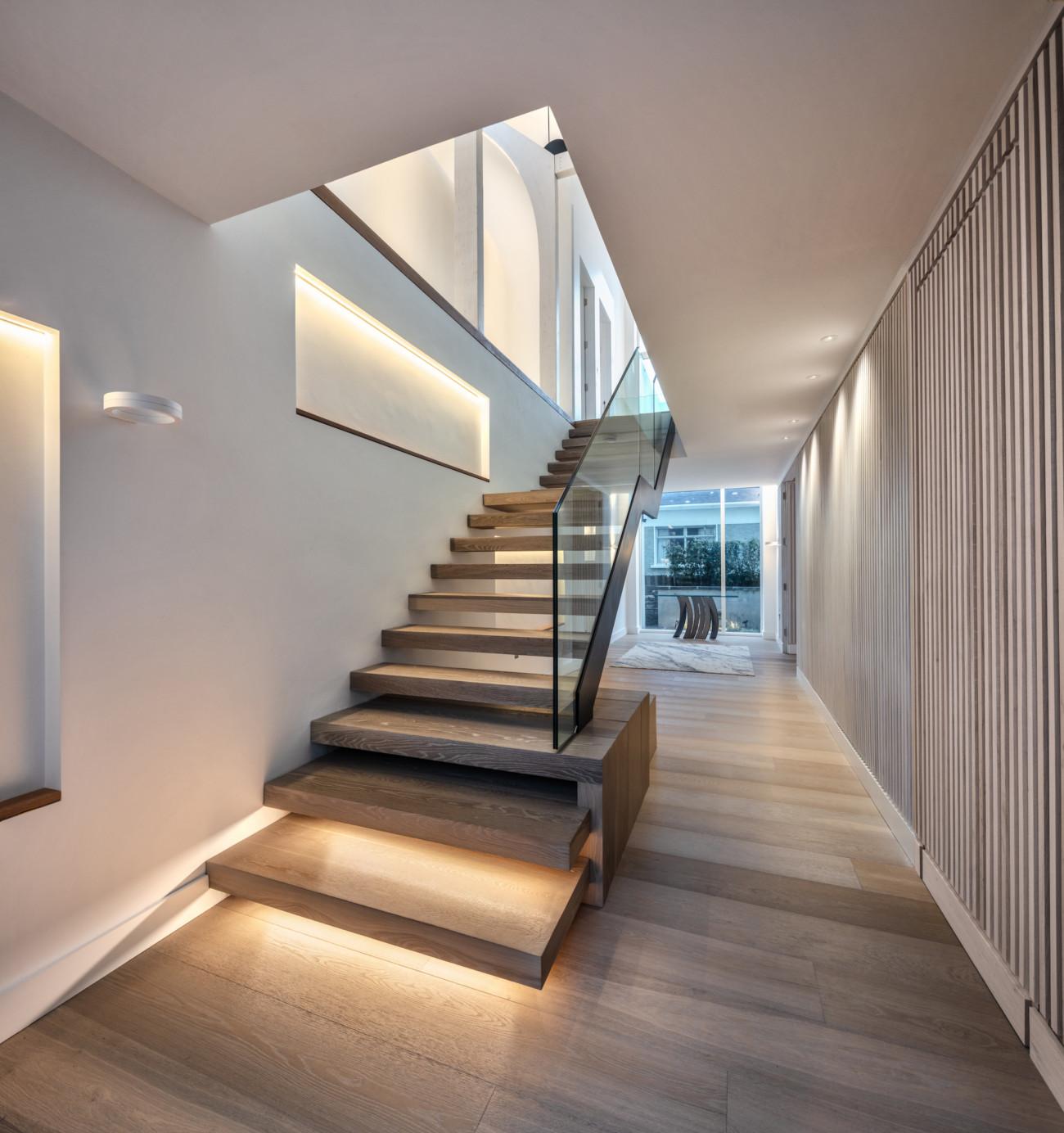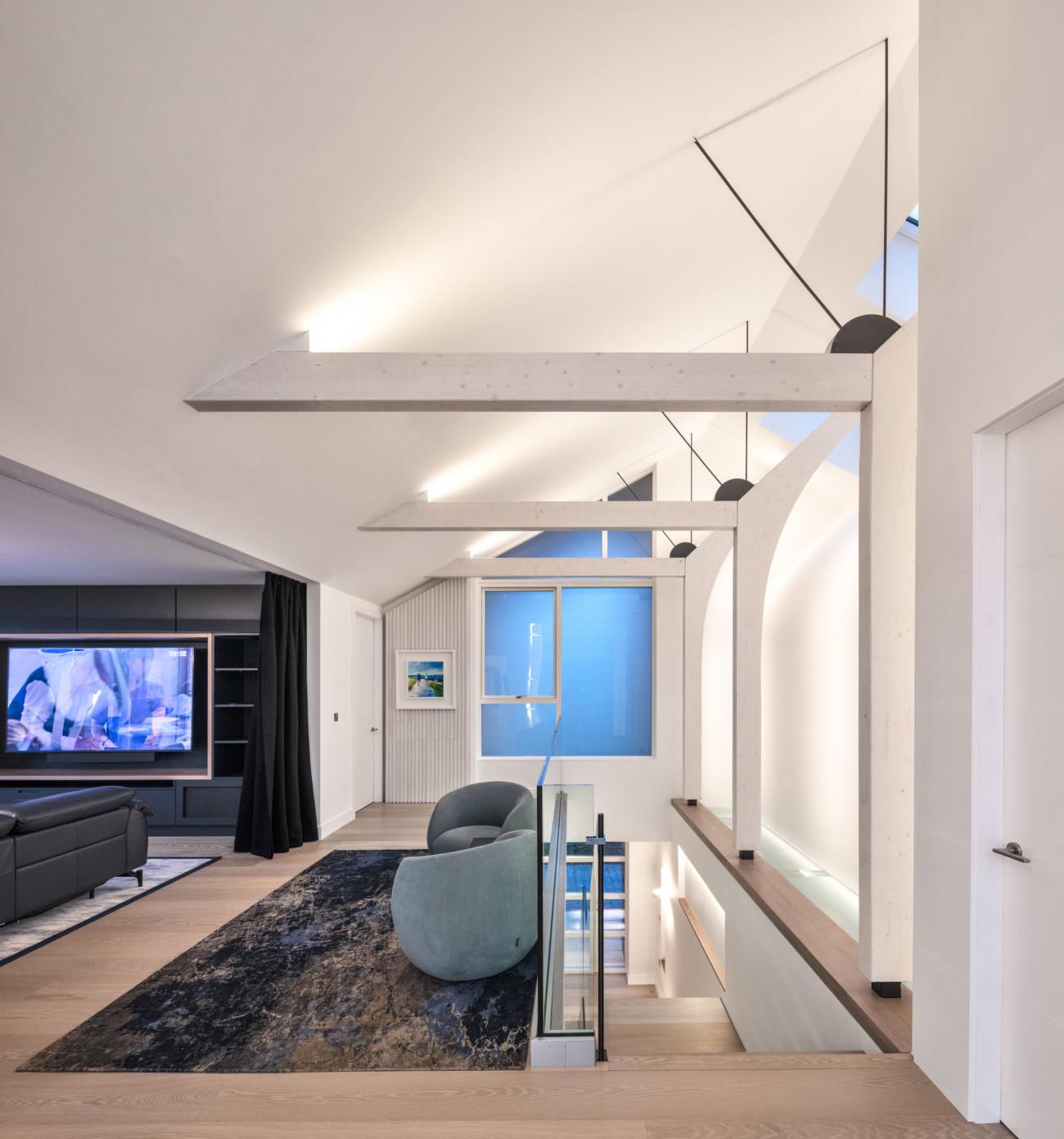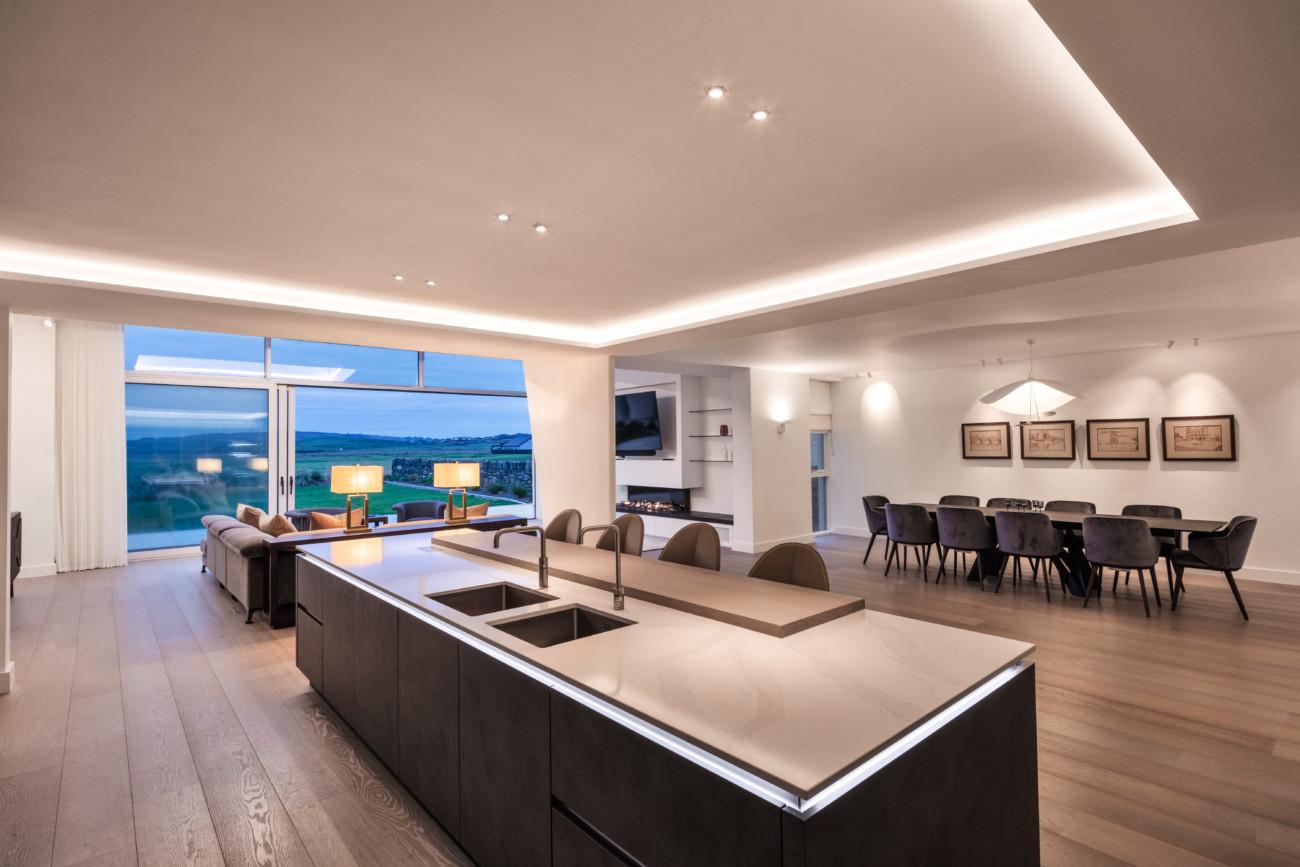 Share your work with us
If you have a Casambi project that you would like to publish at Casambi.com please click the button below and tell us a little bit more about the project. We'll get back to you within two business days.