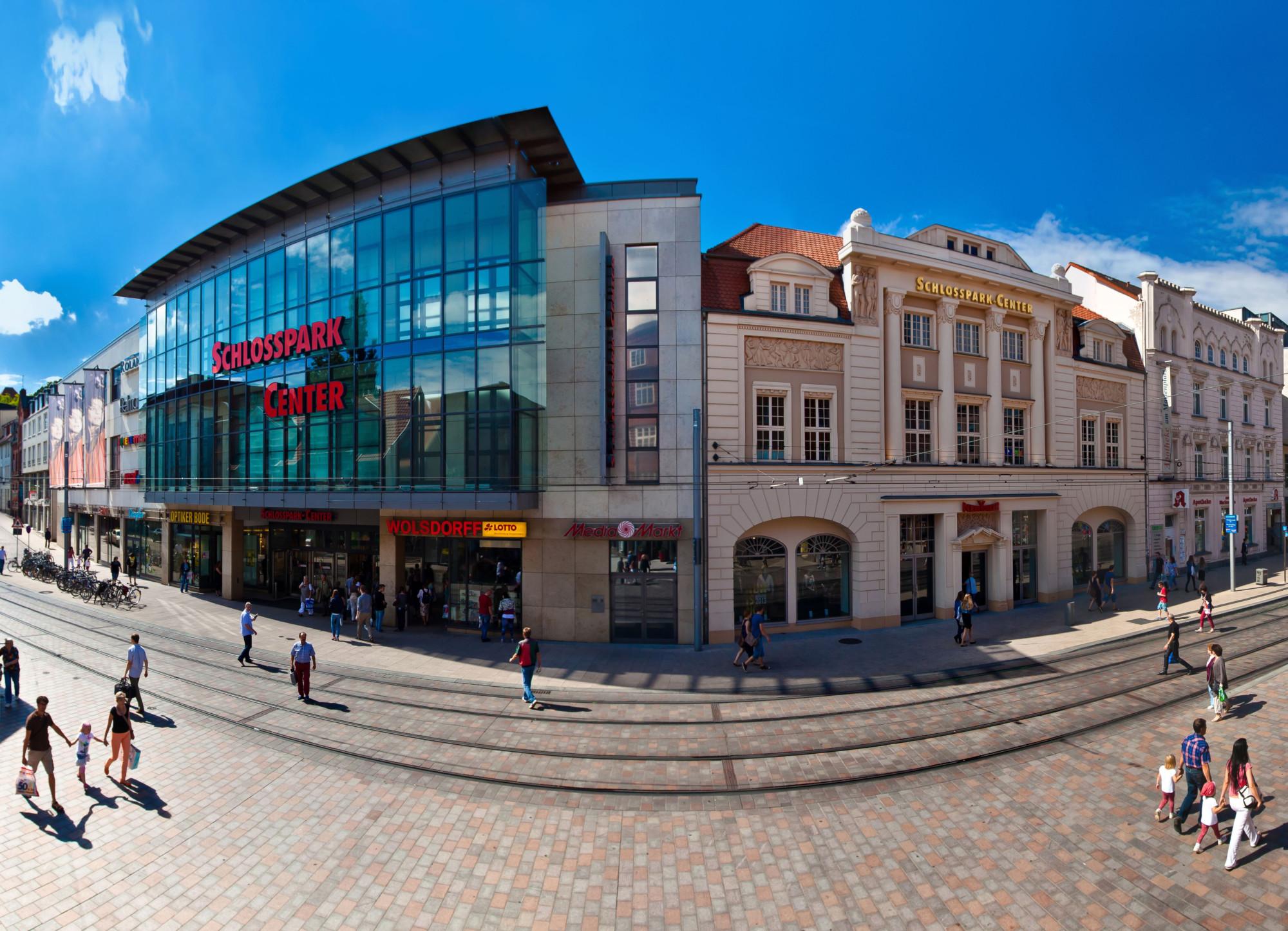 Schlosspark-Center Schwerin
Schlosspark-Center Schwerin was first opened in 1998 but in 2018, it was time to upgrade the lighting in all public areas from HQI to LED tunable white. The shopping center has three floors with an atrium in the middle and a glass roof. The owner, ECE, won the 2018 ZIA innovative award for energy-efficient lighting control with this project.
Changing 630 luminaires in a shopping mall without closing it for a month is a big task. With Casambi, introducing a very comfortable tunable white control was possible without installing new control wires over three floors.
Benjamin Stoerring of Theiling Licht + Objektplanung, says "For stage one, a mock-up with 30 luminaires in six networks was done, all controlled by one daylight sensor to show that we could control all 630 fixtures. After two months of flawless operation, the management ordered the remaining 600 fixtures. Coming from 150W HQI non-dim to 65W LED dim is an enormous energy-saving".

The whole mall is controlled by a daylight sensor outside, which manages three scenes. The brighter it is outside, the cooler the lighting temperature becomes inside, and the intensity becomes higher. In the evening, the color temperature gets warmer, and the intensity gets lower. In this way, the customer feels comfortable at all times.
Project Manager, Canan Ercel, explains that the original lighting concept (from when the shopping center was first designed) became possible with the onset of the LED, "Our ambition was to renew and modernize the existing standard lighting to save energy, but if you install new lighting, you need to change the electric cables. With the Casambi solution, the construction efforts were significantly reduced, and it is a sustainable solution."
Location
Schwerin, Germany
Project Lead
Canan Ercel,
ECE Projektmanagement GmbH & Co KG
Lighting Design
Claudia Knels, 
ECE Projektmanagement GmbH & Co KG
Commissioning
Benjamin Stoerring, Theiling Licht + Objektplanung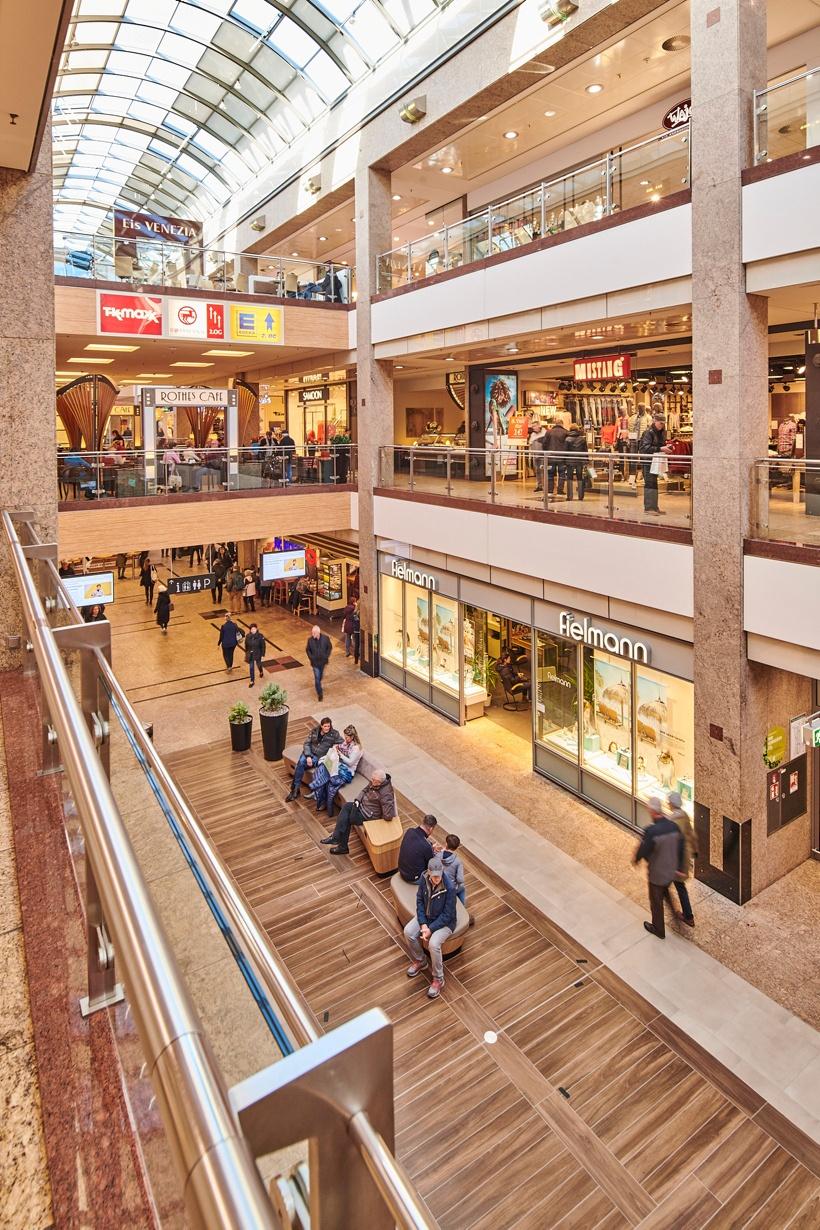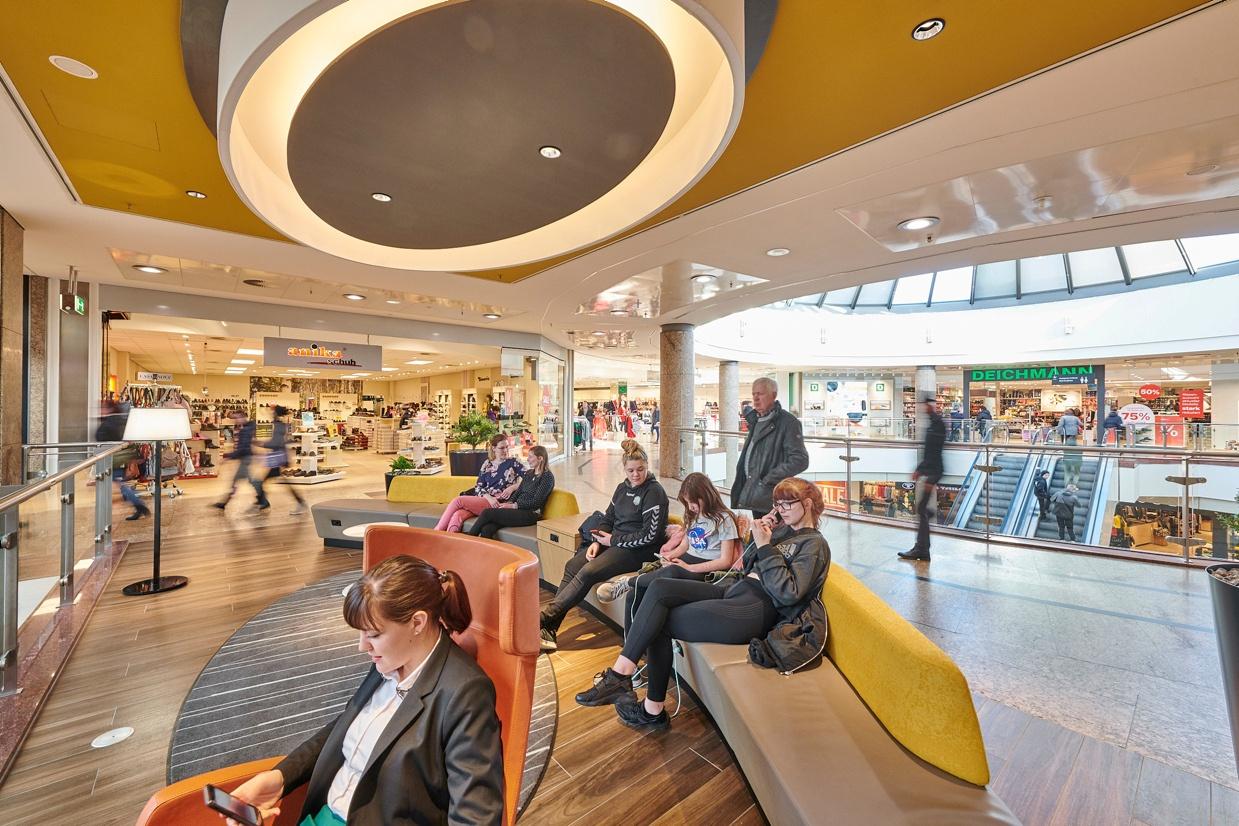 Share your work with us
If you have a Casambi project that you would like to publish at Casambi.com please click the button below and tell us a little bit more about the project. We'll get back to you within two business days.