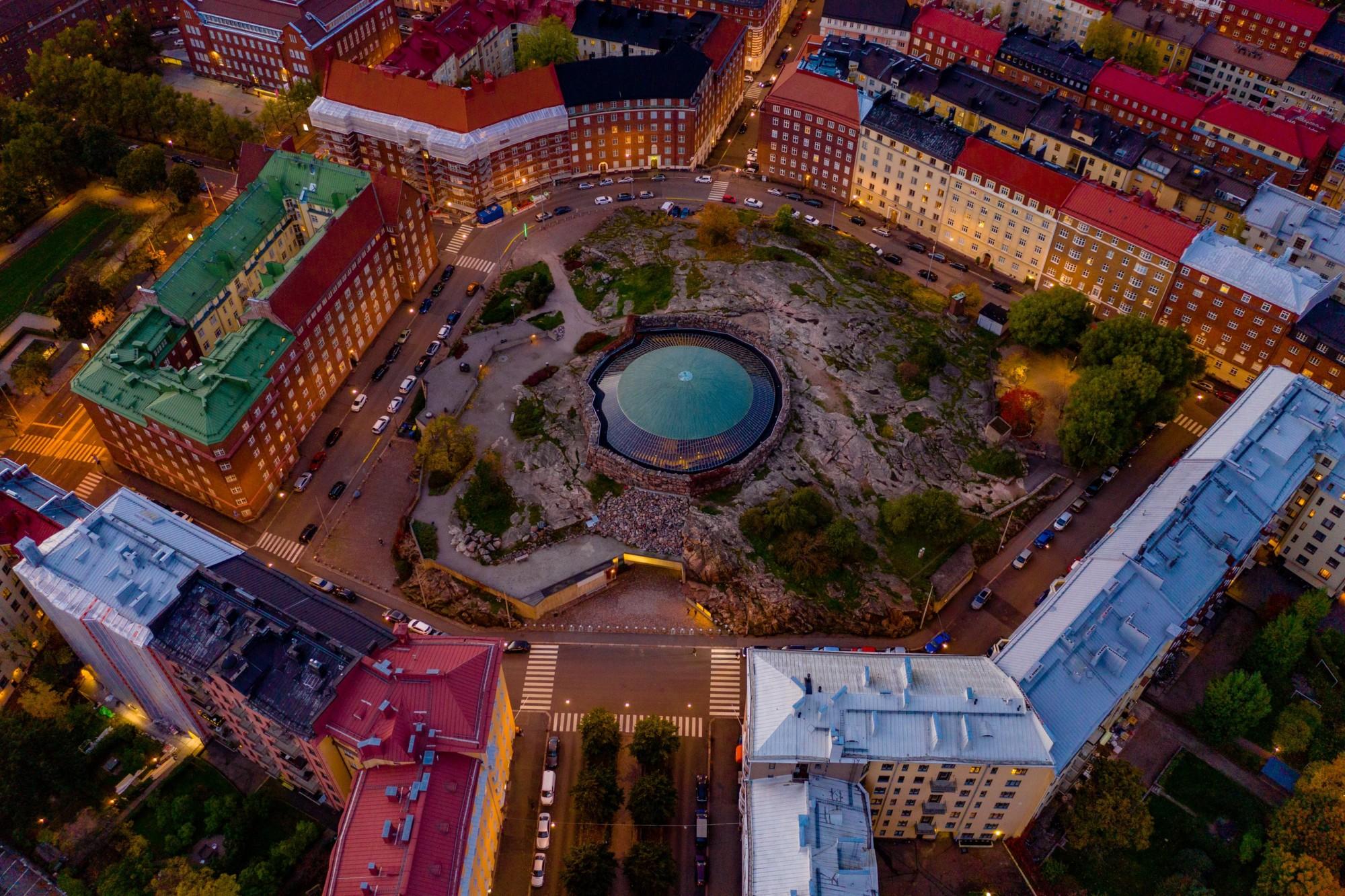 Temppeliaukio Church
The Temppeliaukio church is a rare and unique structure in the heart of Helsinki. Far from the more traditional buildings that churches are usually associated with, Temppeliaukio has been excavated directly into solid rock. As well as functioning as a Lutheran church, it is one of the main tourist attractions in Helsinki.
The church, completed in 1969 by architect brothers Timo and Tuomo Suomalainen, is covered by a copper dome and has rugged rock walls in the interior. Its distinct architecture has gotten the attention of architects the world over.
The Helsinki Parish Association decided it was time to renovate the church's main lighting and lighting control system, so commissioned engineering firm, Veikko Vahvaselkä, to design the new layout. The wireless lighting control system was supplied by Flinkenberg, the official Casambi distributor in Finland.
The church hall, previously illuminated with high-power halogen floodlights, and controlled in groups with traditional dimmers, was fitted with modern LED floodlights chosen to match the old luminaires' appearance, and the control and regulation system was implemented with the modern Casambi solution.
The Parish reports that even with lighting levels consistent with the previous system, the new layout uses only 15% of the power, achieving significant savings in energy consumption and maintenance costs. The new control solution has also eliminated the interference caused by the previous controls to the audio system in the church hall.
Site
Temppeliaukio Church
Location
Helsinki, Finland
Lighting Design
Veikko Vahvaselkä
Lighting supplier
Hedtec Oy
Control system
Casambi / Flinkenberg Oy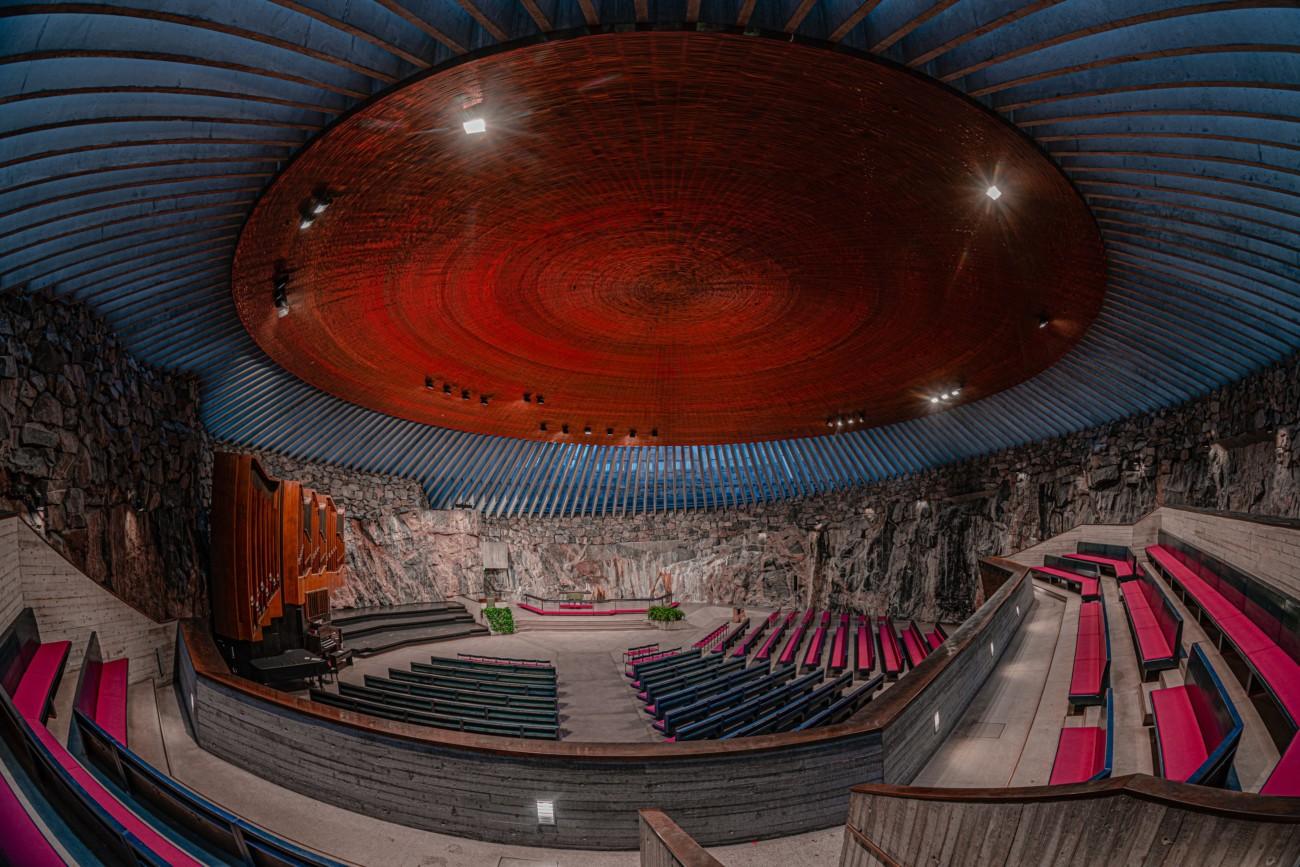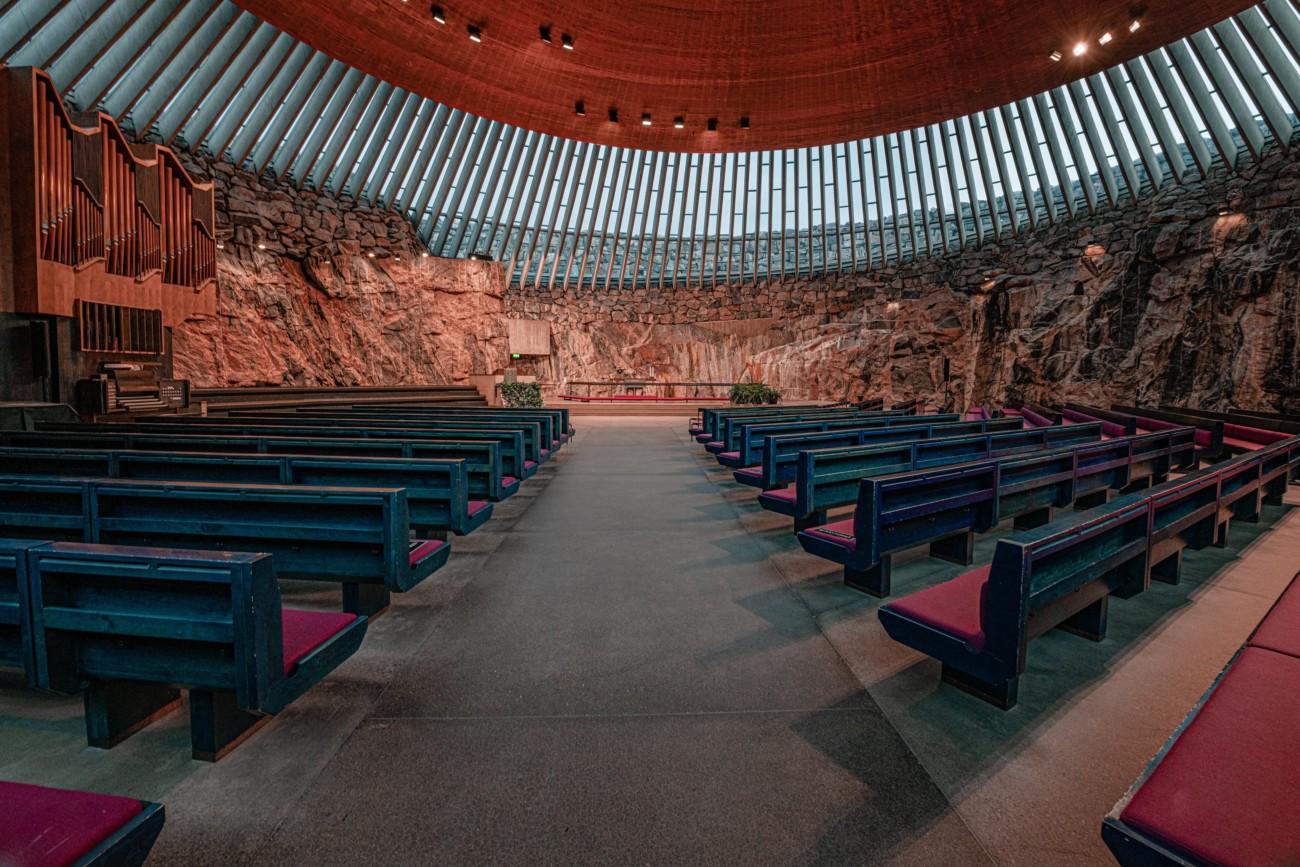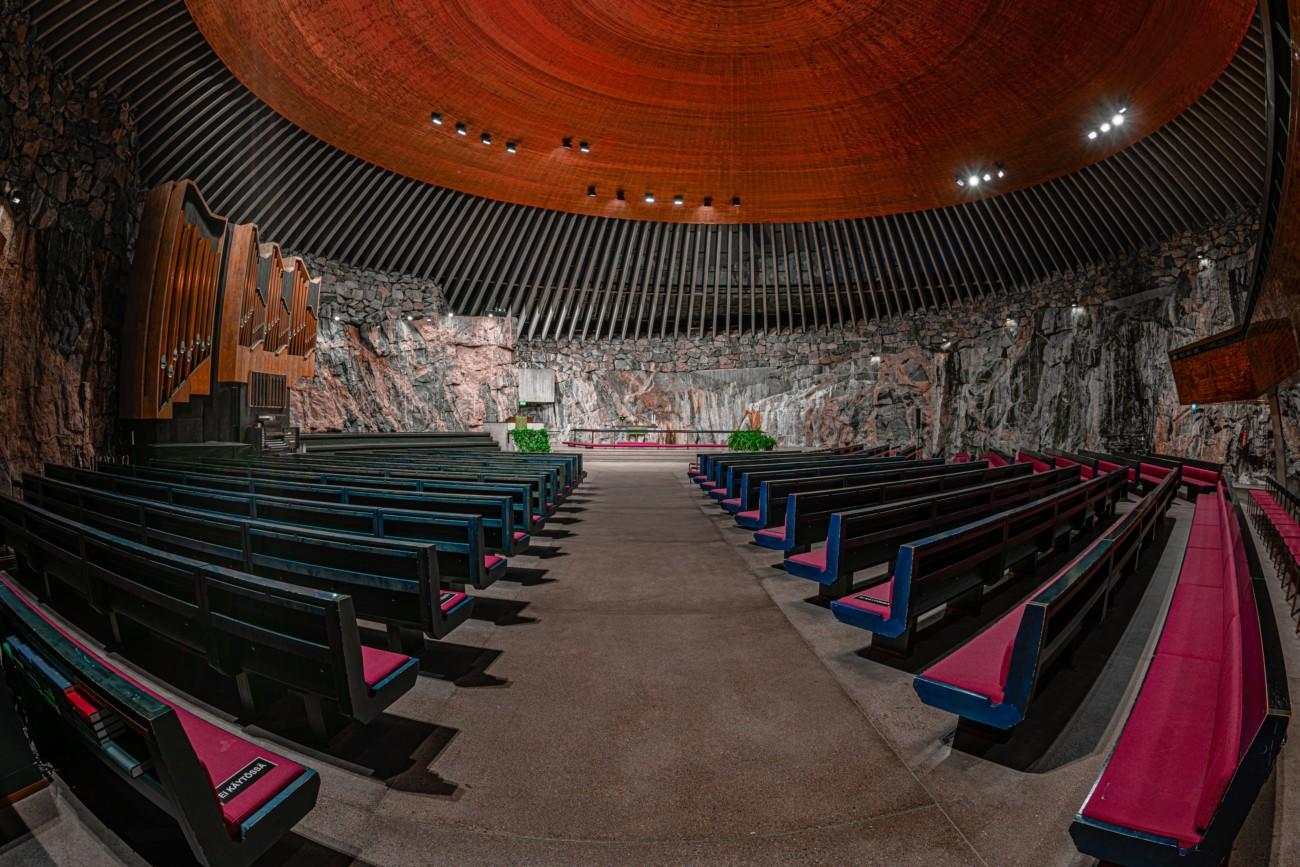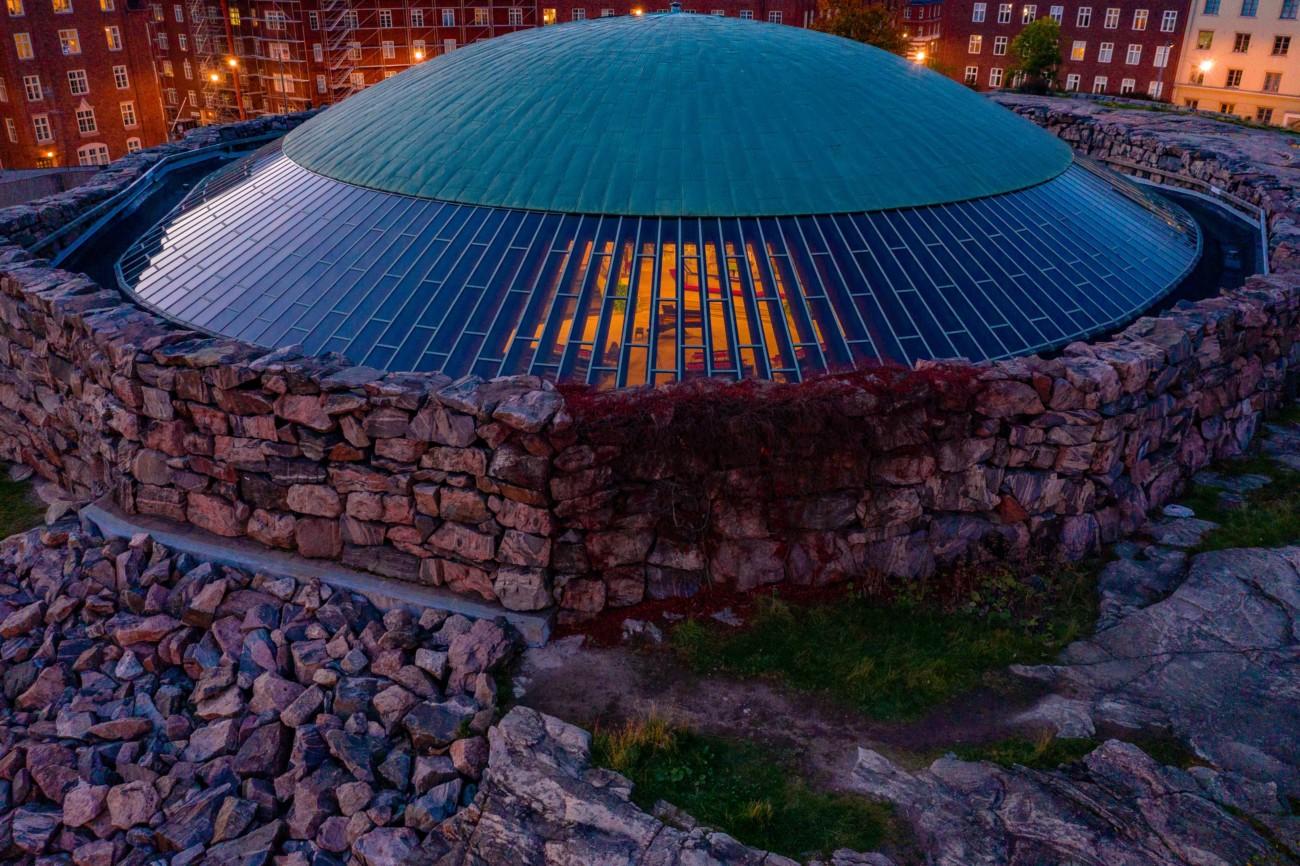 Share your work with us
If you have a Casambi project that you would like to publish at Casambi.com please click the button below and tell us a little bit more about the project. We'll get back to you within two business days.