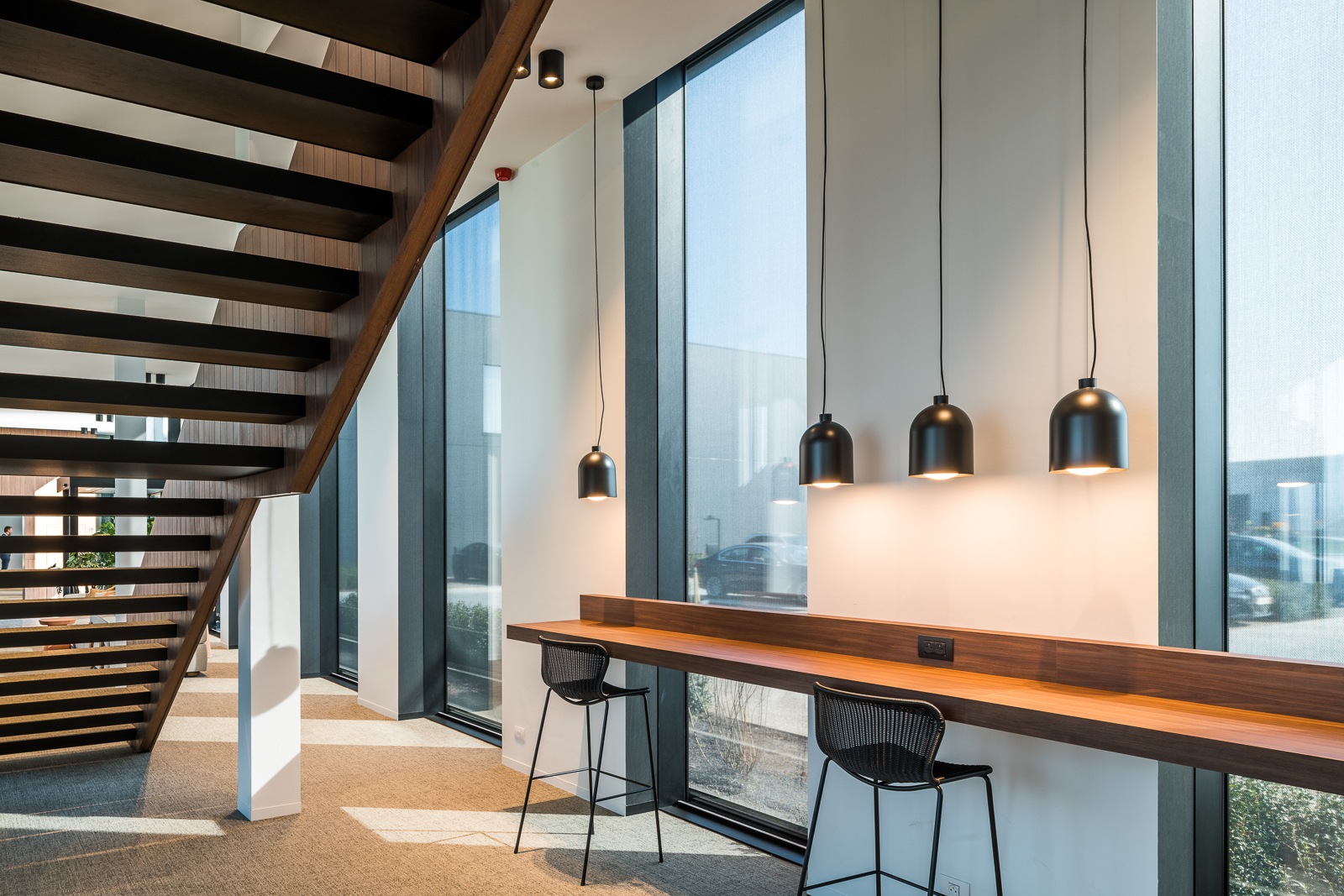 STAS Factory
The new lighting system at STAS' HQ offers all the homely feels with a combination of aesthetically beautiful lighting and a smart control system that effortlessly adapts to ever-evolving needs.
Modern office design centers around the creation of a 'home away from home', and how well this concept is executed sharply reflects a company's commitment to its employees' well-being. With its unparalleled design and innovative lighting, STAS' HQ office in Waregam, Belgium, delivers an on-trend experience.
Designed by CAAN Architecten and delivered by Delta Light, the new lighting design focuses on a residential, cosy feeling in an office setting, whereby attractive lighting solutions combined with functional lighting effects deliver a truly human-centric lighting experience.  
Freedom through flexible, customizable lighting options
Wireless, smart lighting control plays a big role in the modern HafH office setting because the user experience can be further enhanced without the need for extensive wiring infrastructure. It not only allows for efficient energy management, but also personalized lighting settings, and improved employee well-being by dynamically adjusting lighting levels and automating control based on occupancy, natural light availability, and individual preferences.
In their quest for interactive lighting control, Delta Light turned to CTRL DELTA, an integration of Casambi into their existing product catalog. CTRL DELTA presents a Casambi-powered control system that provides customizable and easy-to-use lighting solutions for the entire STAS office building. The Casambi solution seamlessly interacts with the building management system and vice versa. 
The entire system fits compactly into a single box, eliminating the need for a bulky server cabinet. The CTRL DELTA integration has made it possible for the lighting in STAS' building to be easily customizable via software from anywhere in the world, letting the owners control their lights where they want, and when they want. 
'One of the main advantages for this project is the updateability of Casambi integrated products. The system is designed to be future-proof, allowing STAS to modify or expand the lighting options as their needs change. This makes it an excellent choice for a company that has its eyes set on the future'. Said Laurence Debeuf, Project Manager at Delta Light.   
Great for space optimization
Thanks to the versatility of such a system, empty spaces can be rented and to external companies who can easily log in to control their lighting – the addition or changing of lights is easily integrated and updated into the control system. The owners aimed to have a stress-free user experience, and that's precisely what Delta Light achieved with the aid of Casambi and CTRL DELTA.  
'Thanks to this innovative integration, the STAS HQ office now boasts a lighting system that is not only state-of-the-art but also user-friendly, cost-efficient and easily adaptable to changing needs'. 
Site 
Stas Factory  
 
Location 
Waregem, Belgium  
 
Lighting Design 
CAAN Architecten 
 
Lighting Supply  
Delta Light 
LedsGo  
 
Installation  
Gelecom  
 
Photography 
Luc Roymans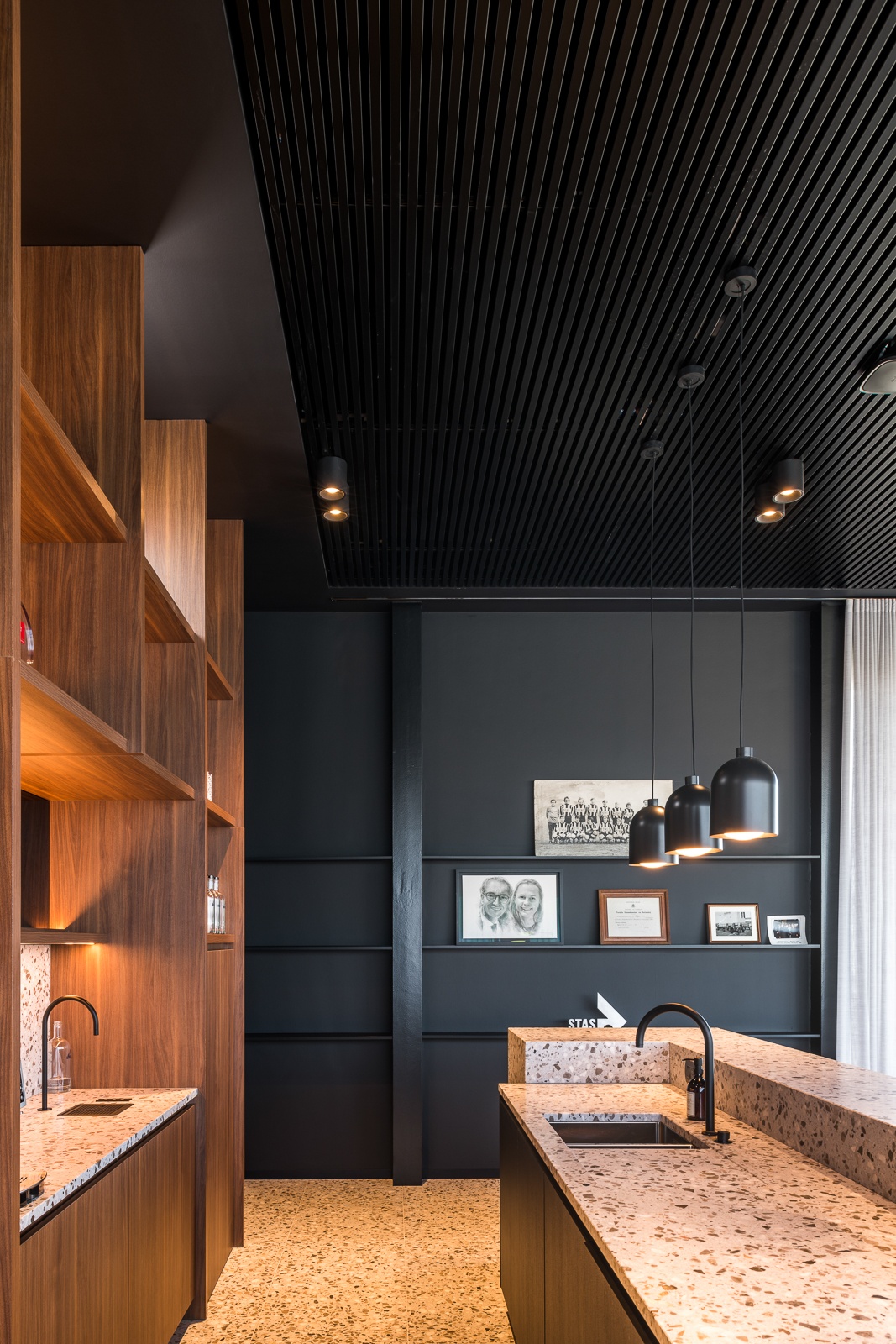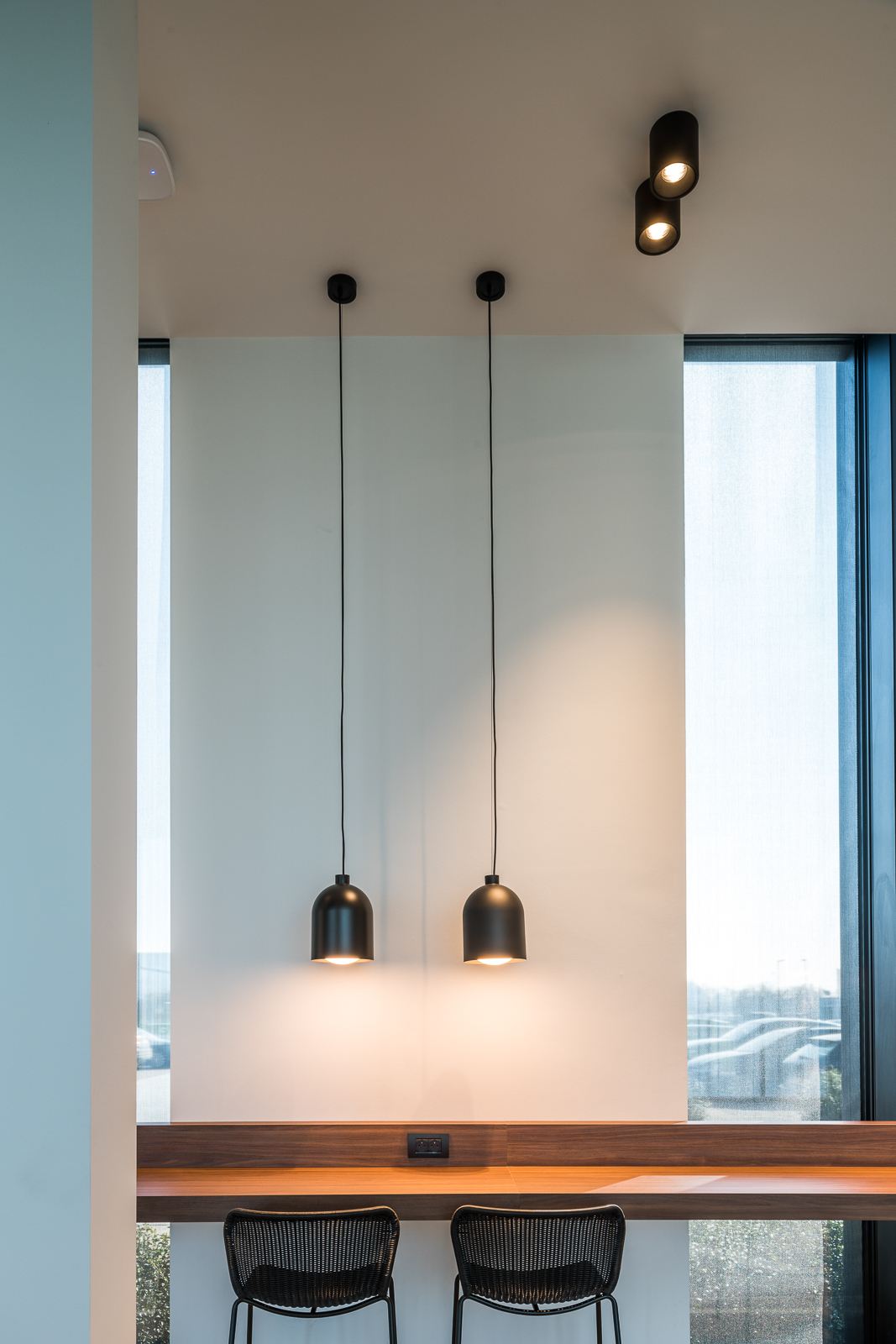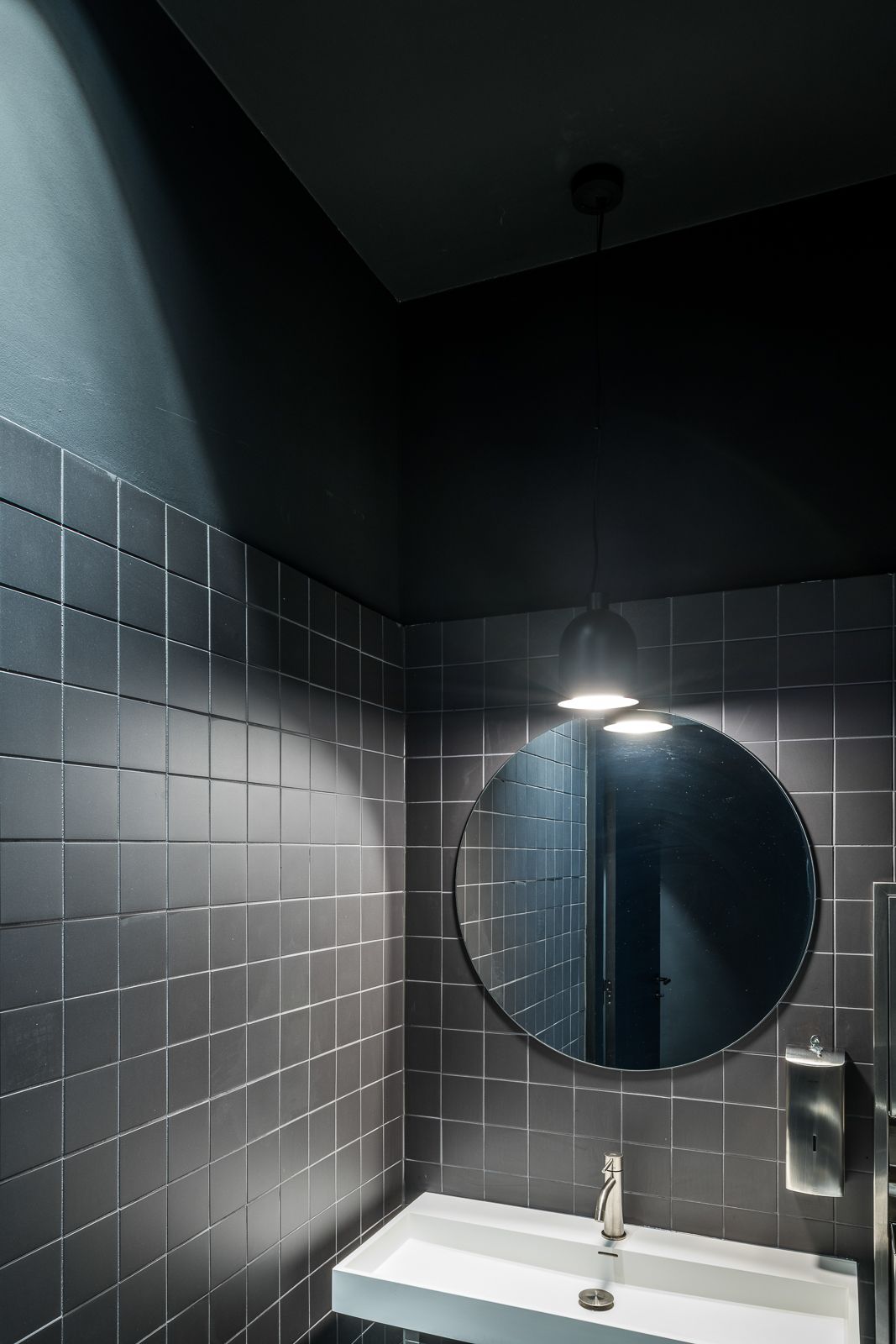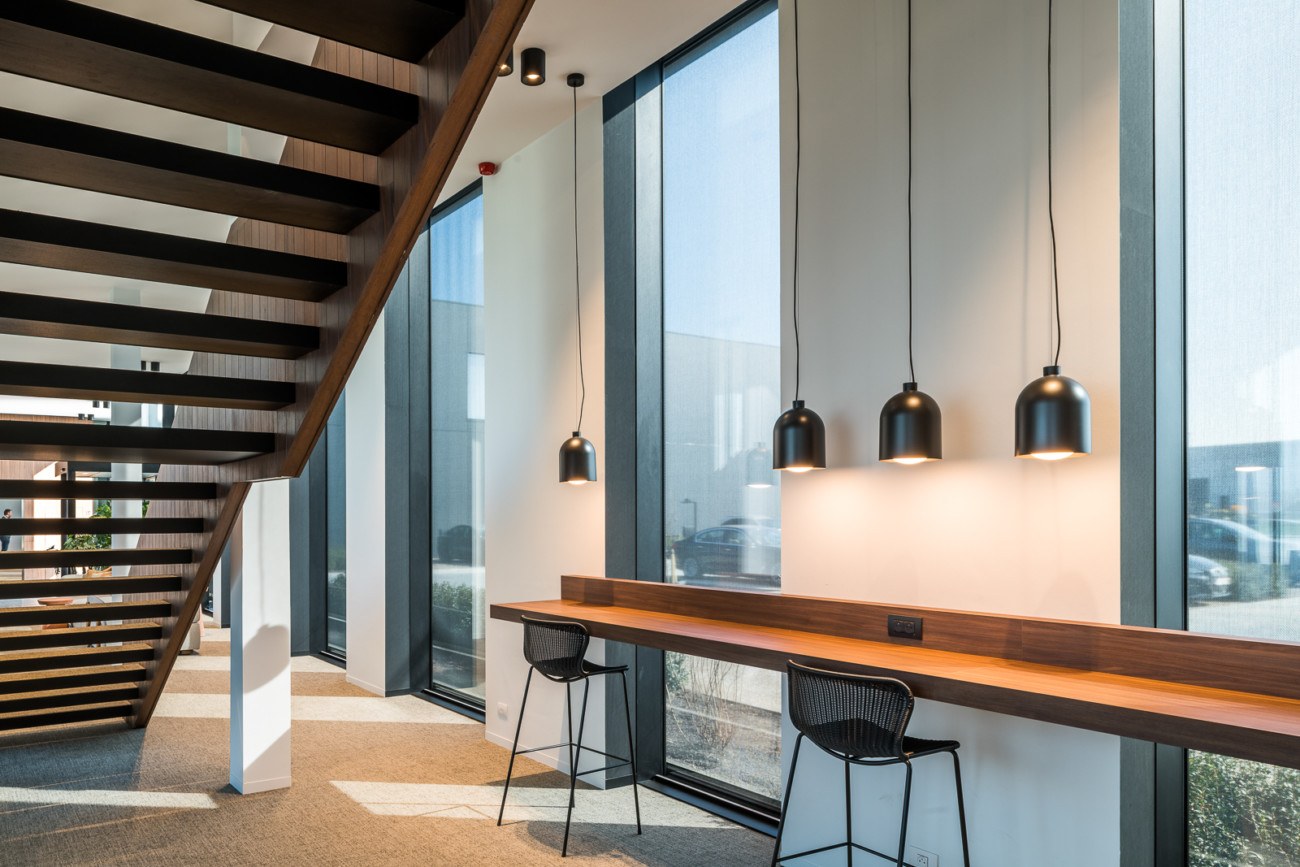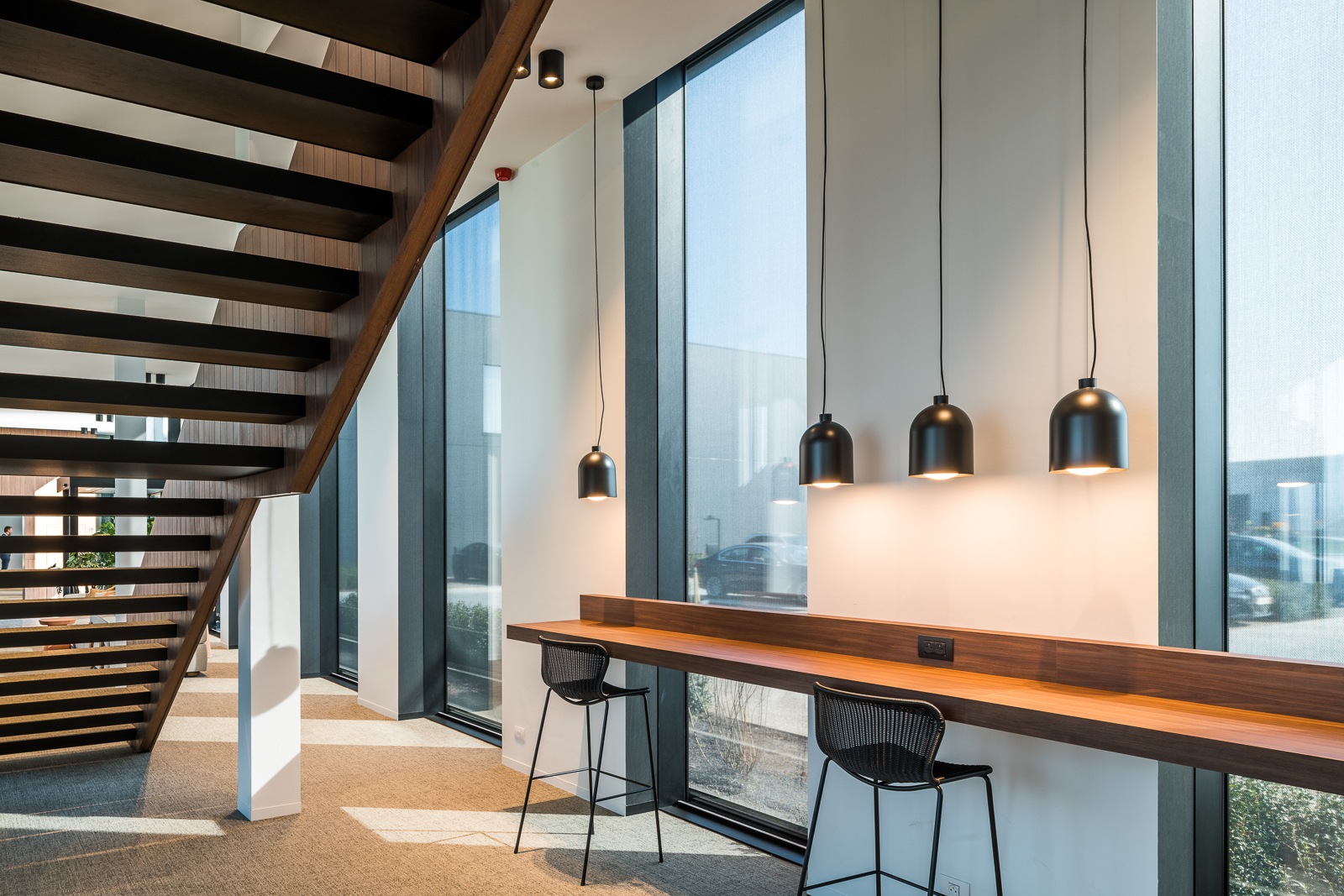 Share your work with us
If you have a Casambi project that you would like to publish at Casambi.com please click the button below and tell us a little bit more about the project. We'll get back to you within two business days.