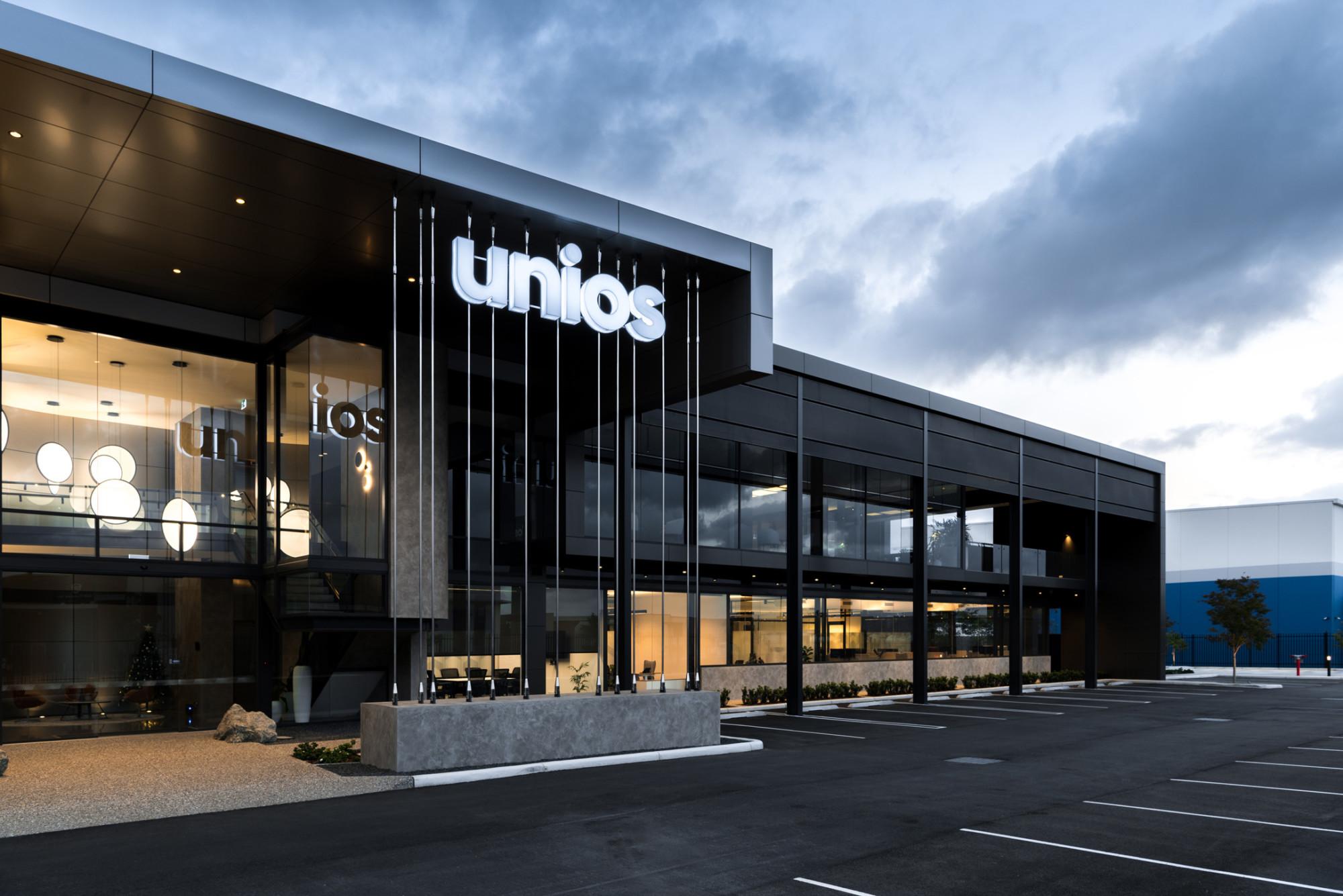 Unios Headquarters
Unios, an Australian lighting brand, designed its national headquarters into an exciting workplace for employees. The award-winning building is now one of Australia's largest lighting inventories. 
The state-of-the-art lighting facility is equipped with the best-in-practice lighting and is a testament to Unios' commitment to design, quality, culture and service. The building was awarded the 2020 Masters Builders Association WA, Excellence in Construction Award for Best Office Building.
Built over two levels, the building spans over 6,000 m2 and consists of an interior office, a showroom, an entertaining area, a production space and a large warehouse. Once you step into the building, you will find yourself in a lighting wonderland.
The lighting design puts into practice Unios' latest creations and technologies. The entire building is controlled through a Casambi Bluetooth system, which enables more granular dimming and the ability to create custom scenes simply from a mobile device.
Throughout the office, all luminaires are equipped with tunable white technology, allowing for color tuning from 2700K to 6000K. Combined with the Casambi App, a custom circadian scene has been enabled to closely match natural circadian rhythms — for subtle color changes throughout the day to help regulate melatonin levels.
Casambi-controlled LX, MX and Titanium Series, Unios' stylish fixtures, are the primary office task lighting complemented by Eclipse linear lights in the internal hallways. 
The cafeteria uses a mix of Unios lighting products named MX, FX and Akira to perfectly illuminate the communal space. Every area is considered. The curved shelving with inbuilt Aeon Flex, a flexible linear lighting product, accentuates the awards and artifacts. 
The foyer is adorned with seven Portals, the modern and expressive decorative pendant luminaires from Unios, suspended from the 15-meter ceiling above. From a unique Iris design on the staircase to Orbit accents on walls, the entire Unios HQ building is a live lighting showroom.
To achieve Casambi control of the LX, Titanium Canister, FX Track and BBall Highbay luminaires, Unios deployed Casambi's CBU-ASD units. The meeting room lighting and outdoor Athena wall lights gained Casambi control via the CBU-TED.  And the Eclipse linear LED light strips in the internal hallways are controlled via the CBU-PWM4.
The entire office runs on Casambi via timeclock control. The security system shuts down power to the lighting circuits when armed and they have a CBU-TED on constant power as a "timeclock/timekeeper".
During weekdays everything is programmed to be powered on in most areas, using circadian rhythm where tunable white lights are installed. On the weekend most areas are off by default. There is an after-hours Casambi Xpress switch setup to enable lighting in particular zones. Meeting rooms either have an Xpress switch or a pushbutton wall switch using the mains switch dimming feature, and the small offices only have control via the phone app.
Unios has created an office environment that reflects a more modern concept of work. Casambi is such a versatile system that it can control any type of light source, from general lighting to modern and expressive decorative luminaires. The flexible office and lighting design provide employees with a variety of different places and ways to work according to personal preferences. From individual quiet spots to lounge-like workshopping areas, the contemporary office is configured to enhance productivity, creativity, and social connection.
"The lighting scheme of the building puts in the thought of people-first philosophy. Casambi-enabled lighting system brings an additional layer of comfort and well-being to the workplace," says David Ho, Head of Research and Development at Unios, "as our technology partner, Casambi takes the accessibility and flexibility of smart lighting control to the next level." 
'Casambi's versatile approach to lighting control enables the personalization of office environments, providing experiential lighting for different modes of work and smart control for non-stop office operations. We aim to simplify the complex task of lighting an office in a way that simultaneously caters to the needs of all occupants and their health and well-being' says KeeKeong Phang, APAC Sales Lead at Casambi. 
Site
Unios Headquarters

Location
Perth, Australia

Awards
2020 Masters Builders Association WA, Excellence in Construction Award for Best Office Building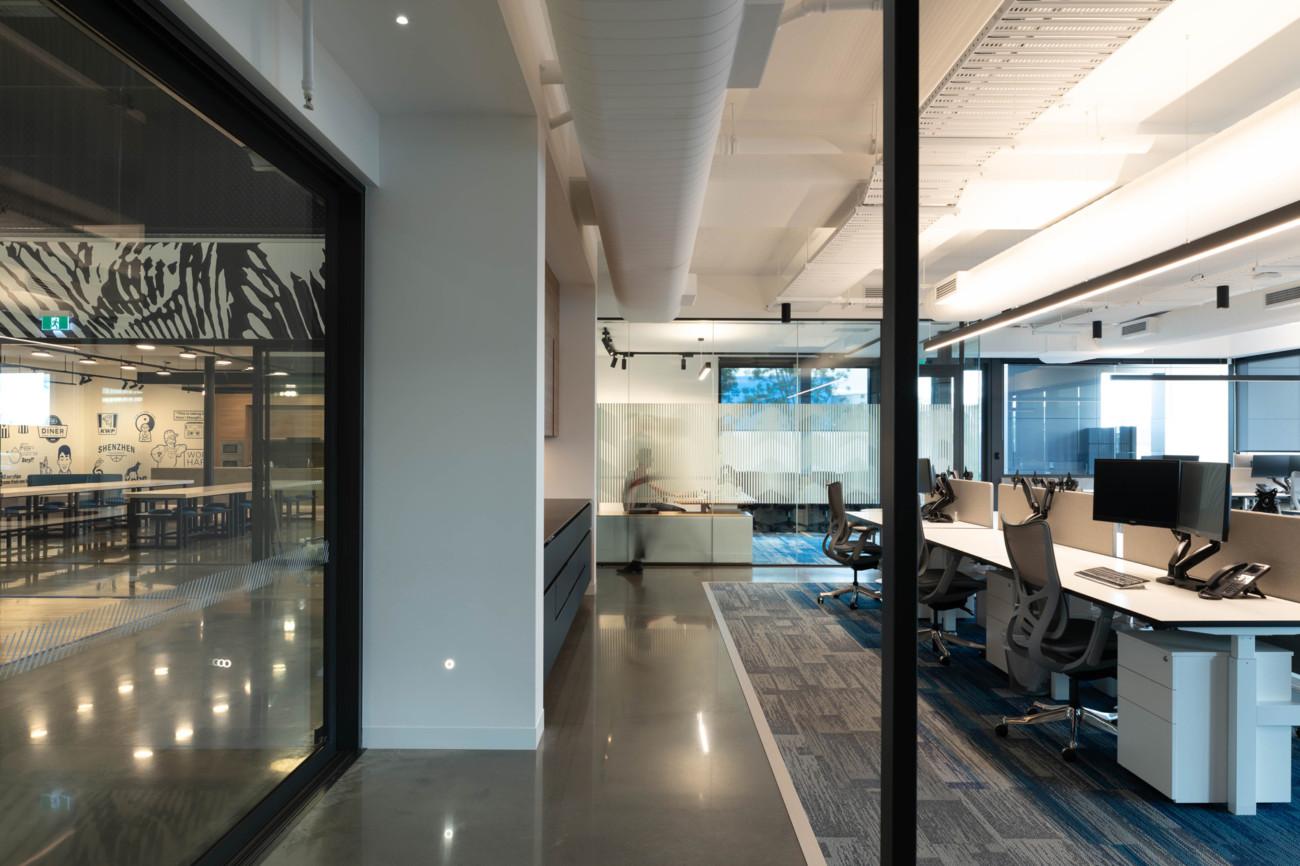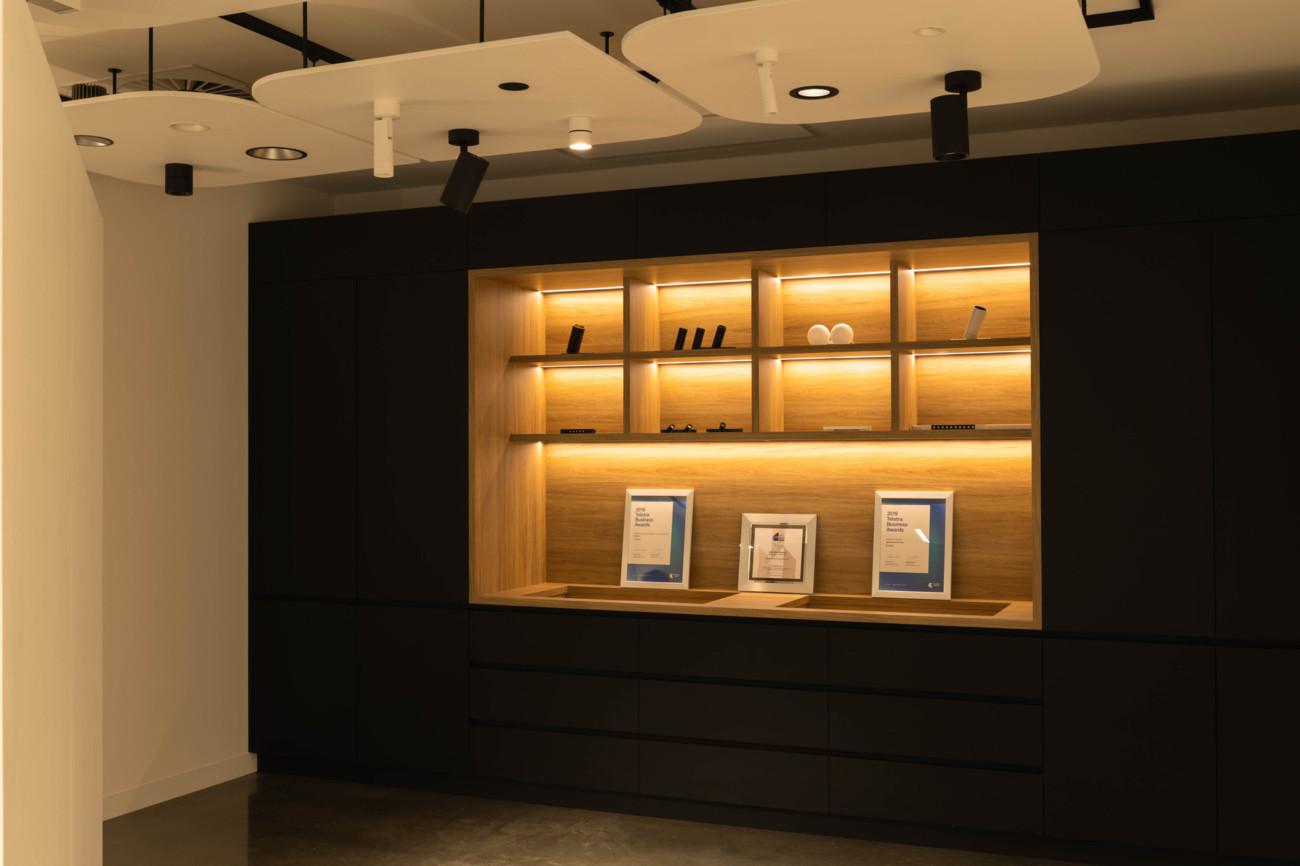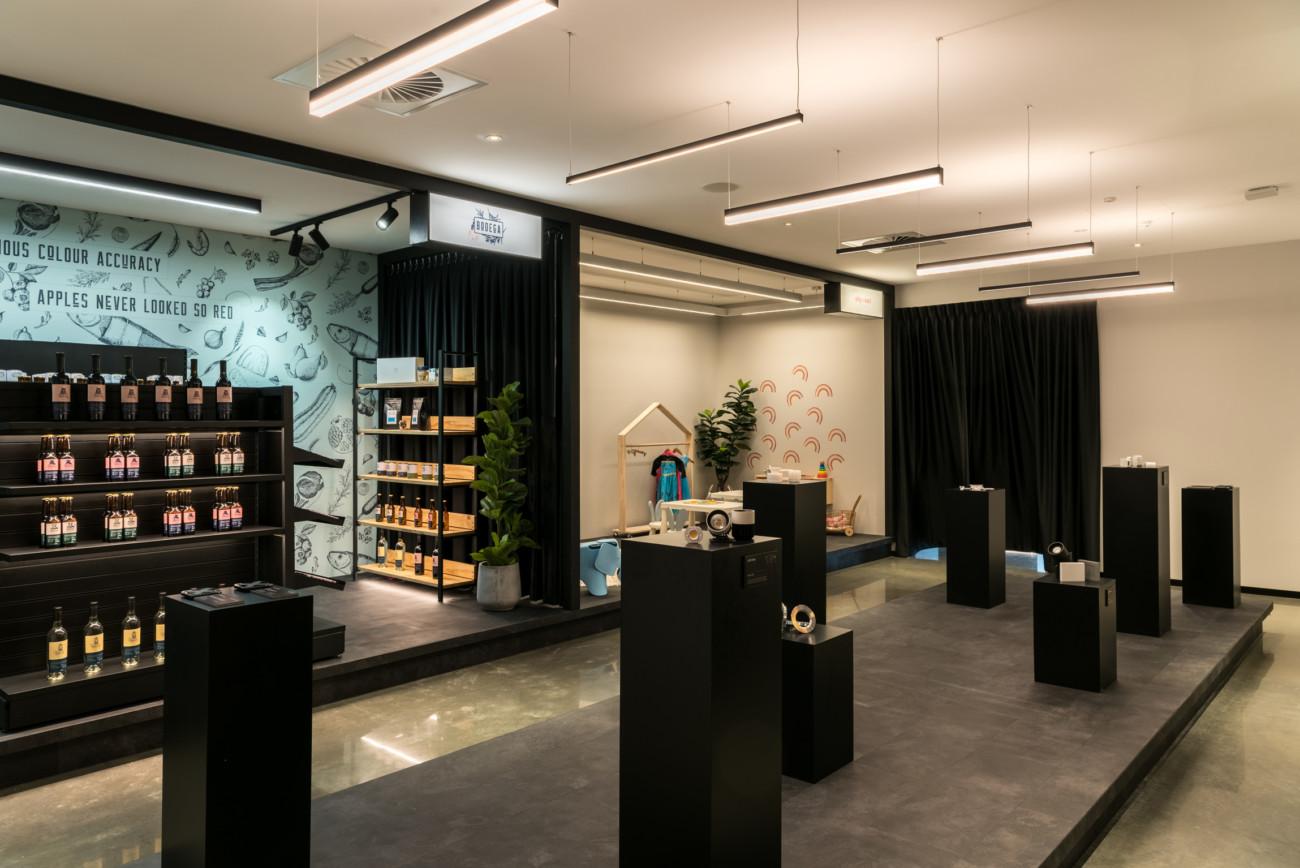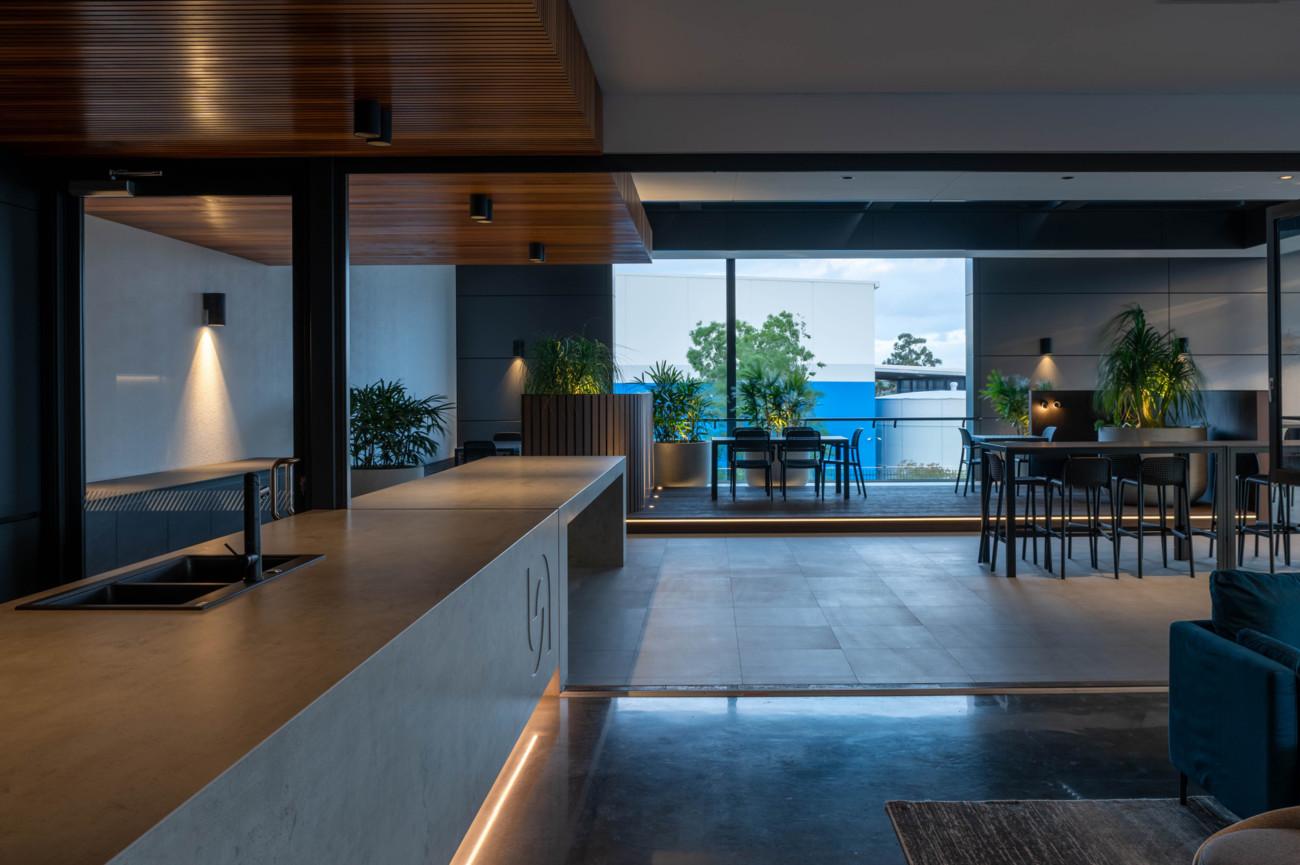 Share your work with us
If you have a Casambi project that you would like to publish at Casambi.com please click the button below and tell us a little bit more about the project. We'll get back to you within two business days.