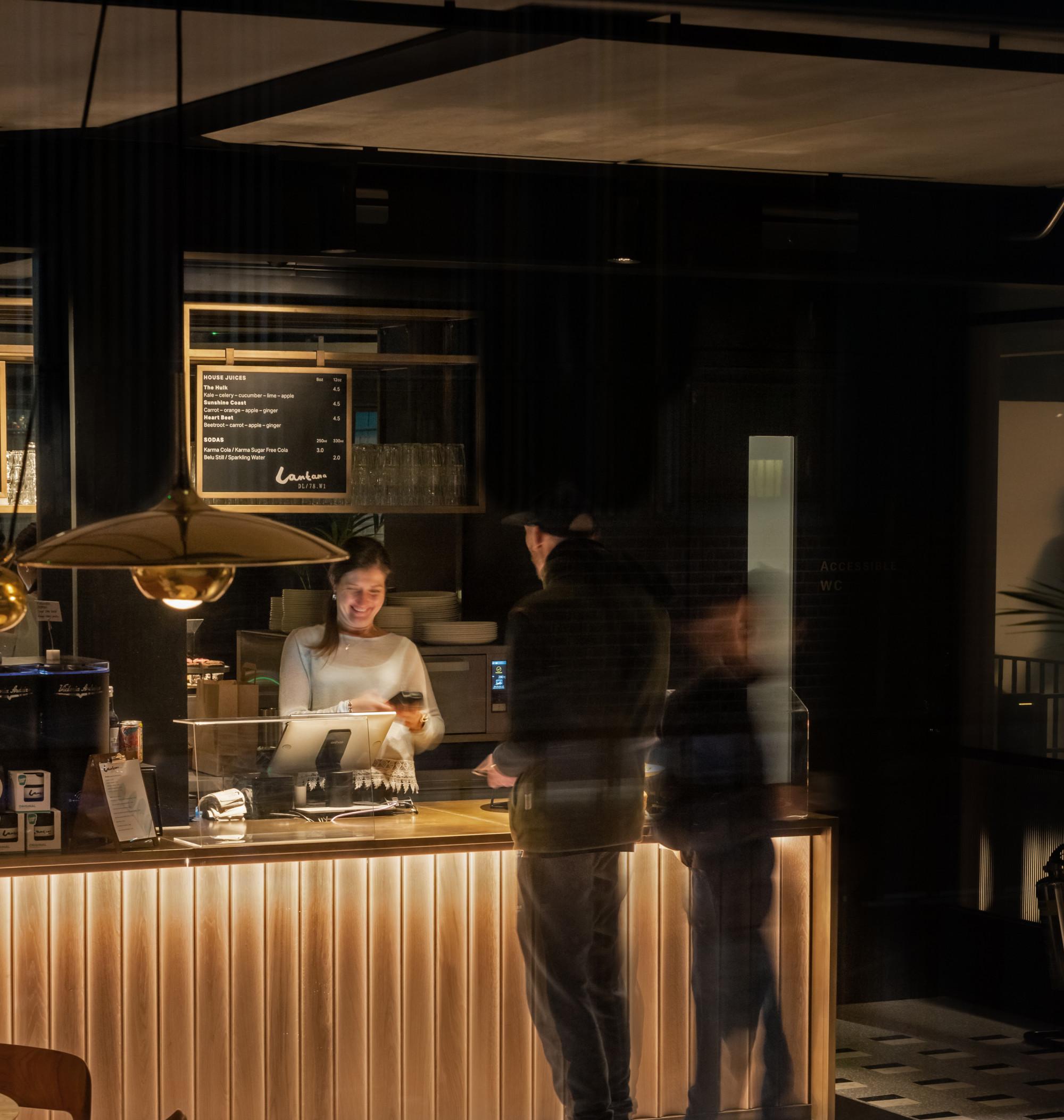 DL/78
A destination workplace that's safer, greener, more efficient… and downright gorgeous. Introducing DL/78, London.
If you swing by DL/78 today, you'll be bowled over by its sophistication and elegance. Arup collaborated with client, Derwent London, and architects, MSMR to create a destination workplace.
DL/78 is a new model workplace that combines the functionality of an art gallery – displaying works of Fitzrovia-based artists, a café for the general public, a wellness space, a members' club, and a bookable event space all within a very small footprint.  
The brief
DL/78 encourages communication, building connections, and strengthening relationships. The lighting strategy focuses on the human experience, employing techniques that create a relaxed lit environment.
Derwent wanted to add functionality and flexibility while minimizing encroachment of mechanical and electrical services. Additionally, the project was designed from the outset to target a BREEAM Excellent rating so, there was a conscious effort to design out embodied and operational carbon as far as practicable.  
A light-conscious co-working space
The lighting defines the journey through the space and invites visitors to dwell in different zones.
The lighting strategy begins with a focus on human interaction, bringing light to the conversation at table level. Suspended feature pendants in the cafe deliver a sense of drama and activity adding warmth and richness while creating a sense of mystery when viewed externally.
Spaces are framed by focused light on artworks, creating a warm backdrop through the use of light and materials.
The luminaires have been selected to complement the architecture, furnishings, and interior surfaces. Illuminance levels are designed to create a comfortable and relaxed atmosphere, ambient lighting is generally provided by track-mounted luminaires, with focused accents to the spaces' array of artworks, while a range of table and floor-mounted lamps accentuate the lounge-like feel.
'The lighting concept pushes the boundaries of what workspace lighting can be – designed during the first lockdown in the UK – the lighting concept focuses on providing a flexible lighting system to suit varying needs and uses of a workspace for the changing needs of workspaces today and in the future. The atmosphere is designed to be cozy, relaxed, and club-like, an attractive and effective workplace that doesn't require 500lx on the task plane while fostering communication and collaboration'. explains Alison Gallagher, Senior Lighting Designer at Arup
Warm white lighting is used throughout to accentuate and compliment the warm tones of wooden surfaces and soft furnishings, creating a relaxed and cozy atmosphere. 
People-centric lighting control
Fundamentally, this project is designed as a people-centric space. Arup sought to create flexibility for multiple users and conditions, from everyday use to conferences and corporate events. The Casambi system places the power in the hands of users to adapt the space to their needs easily and effectively via the smartphone app, and then return to everyday settings, or a different use in an instant for the next user. Alison explains that Casambi fulfilled various needs:
'We wanted to empower ownership – With Casambi, the site owner and users can adapt lighting scenes and settings when required without the need and cost associated with calling out commissioning engineers. Permissions can also be granted to tenants – who could have the power to set lighting to suit their needs.'  
'We wanted to future–proof the installation – the lighting control system enables lighting to be networked and commissioned easily following a change in the architectural layout or partitioning of the space without the need for specialist engineers.'  
'We wanted emergency lighting that preserves aesthetics – One of the biggest challenges was to address the emergency lighting requirements for all the different use cases while being cognisant of the sustainability drivers and working within the aesthetic vision of the space.'  
Uniquely the Casambi system enabled the implementation of an emergency lighting testing and control system via Bluetooth as well, (the first commercial implementation of this type of system). By utilizing new-to-market emergency light fixtures that integrated an emergency battery pack and a wireless controller, Arup was able to eliminate the need for a large central battery system, associated control modules, cabling, and lead-acid batteries. 
'We wanted seamless architectural integration – the lighting system has a clean and uncomplicated design, the Casambi Control + Tridonic emergency systemminimized physical equipment and power containment keeping ceilings clear with a rational and simple containment design'.
The flexibility of the system enabled the specification of a range of lighting equipment from technical architectural track spots for artworks to, linear LED, and traditional general service lamps in feature pendants and table lamps.  
The green credentials of Casambi
This ambitious feat of architecture and design has delivered against Derwent's brief – having been awarded the BREEAM Excellent Certification (Project-wide with maximum credits for Ene 01 15/15 – reduction of energy use and carbon emissions) and an EPC rating 'B'.
The Casambi wireless system played its role. It resulted in the elimination of many cables associated with lighting control. This is significant because, while the copper in the cables can be recycled, the insulation utilizes single-use thermosetting plastics, explains Alison.  
Another advantage of the Bluetooth lighting control system is that it eliminates the need to reroute or install new control cables if the fittings are relocated or additional lights are added. A lighting track runs throughout most of the space which makes it easy to add light fittings and commissioning the fittings can take place via the lighting control system mobile or web app without needing commissioning engineers. This ties in well with the aim to allow maximum flexibility and material reuse.  
Into the future
The flexibility and capability of the Casambi system will inevitably lead to future projects and collaborations, Alison concludes:
'The addition of a self-testing/reporting emergency system, in particular, is a game-changer for wireless lighting technology – But I can see expansive future uptake in lighting installations from retail and individual tenanted office space to entire buildings being controlled exclusively via wireless Bluetooth. The potential for reduction in embodied and operational carbon due to reduced wiring and equipment use is an indisputable advantage amongst the many other benefits.'  
Interested in learning more about Casambi? Drop us a note, and we'll reach out to you:
Site 
DL/78, 78 Charlotte Street  
Co-Working, Cafe, private club  
 
Location 
London, England 
 
Client 
Derwent London 
 
Architecture 
MSMR Architects   
 
Engineering Firm 
ARUP (Lighting, Structures, MEP, Acoustics, AV, Security)   
 
Contractors 
Knight Harwood (Contractor)   
ESG (Electrical Contractor)   
 
Commissioning 
Holders Technology UK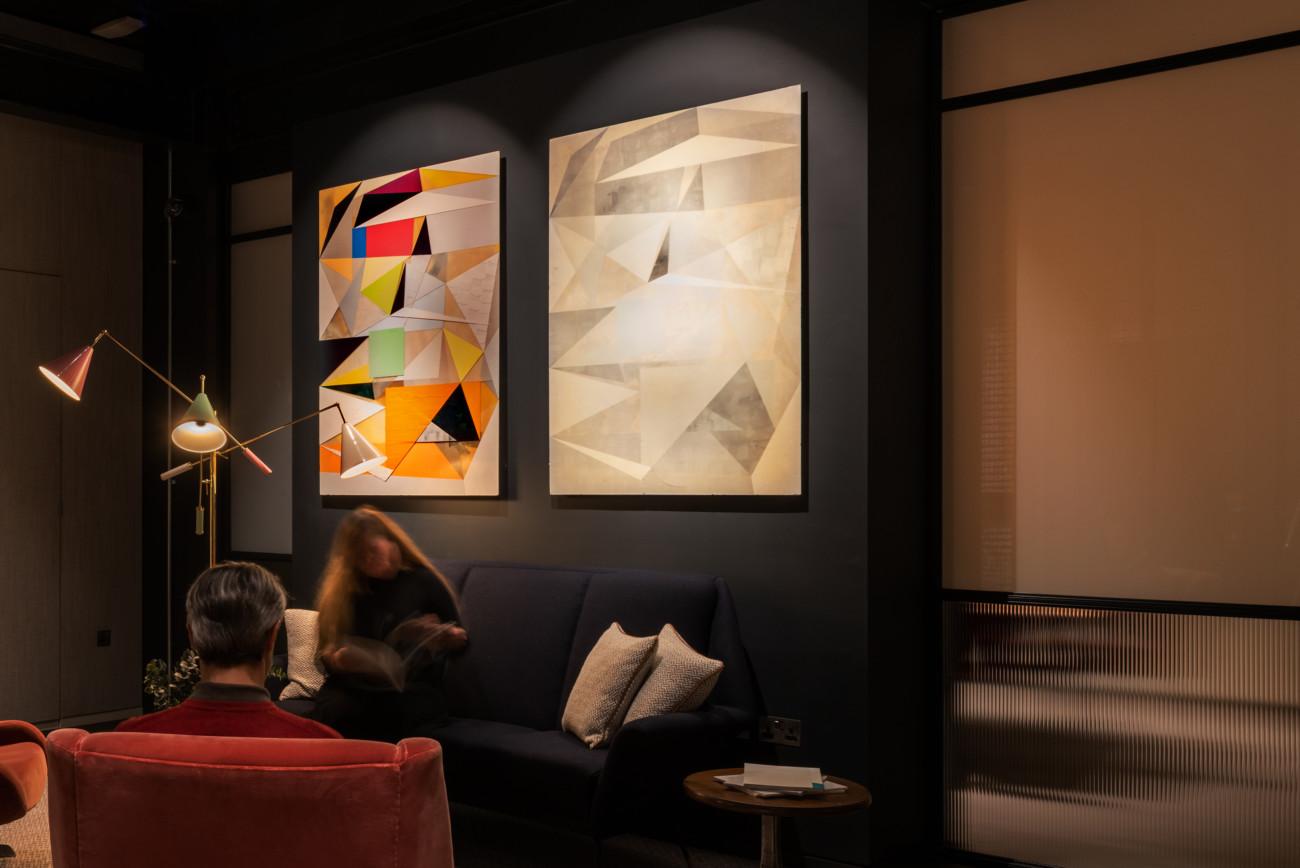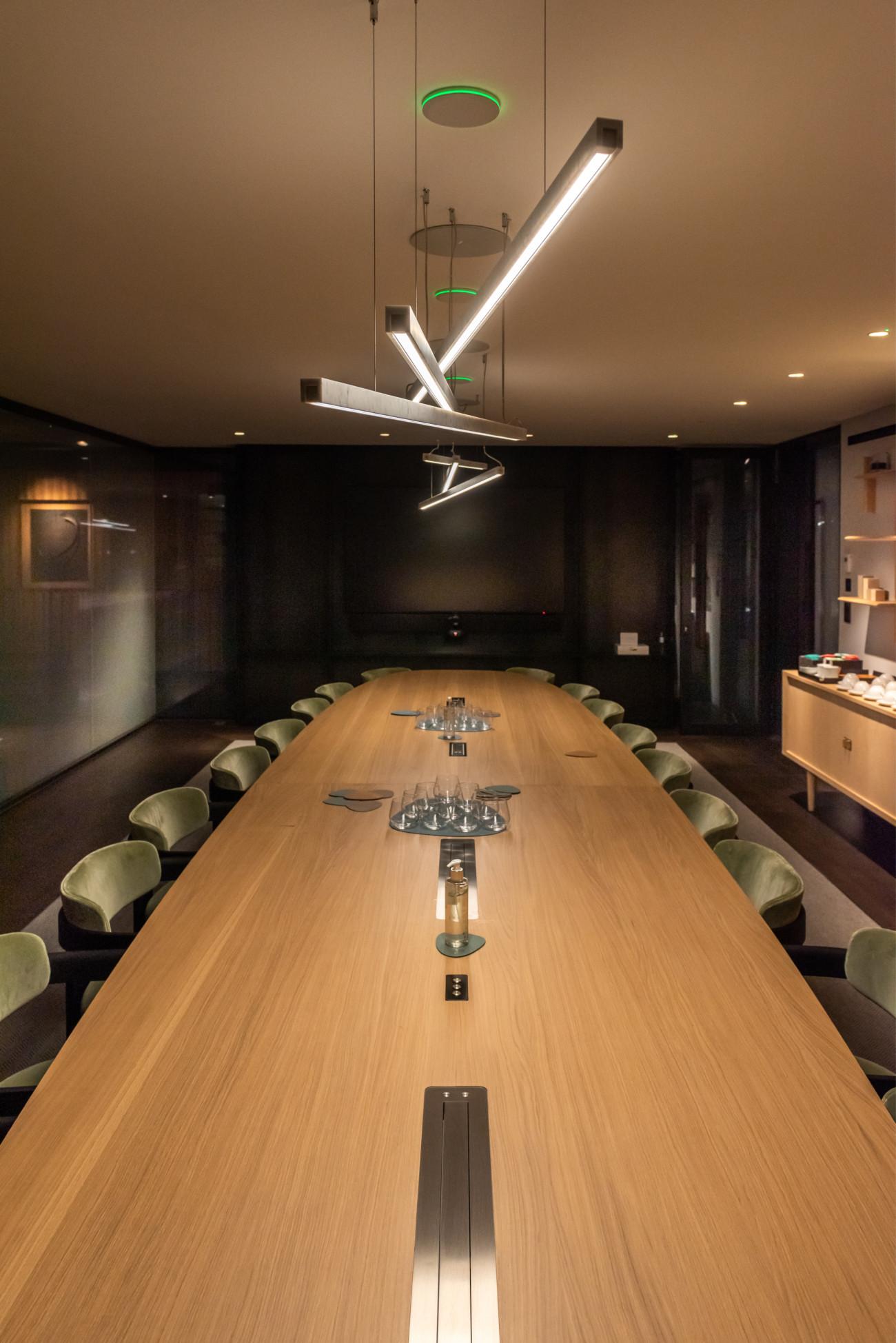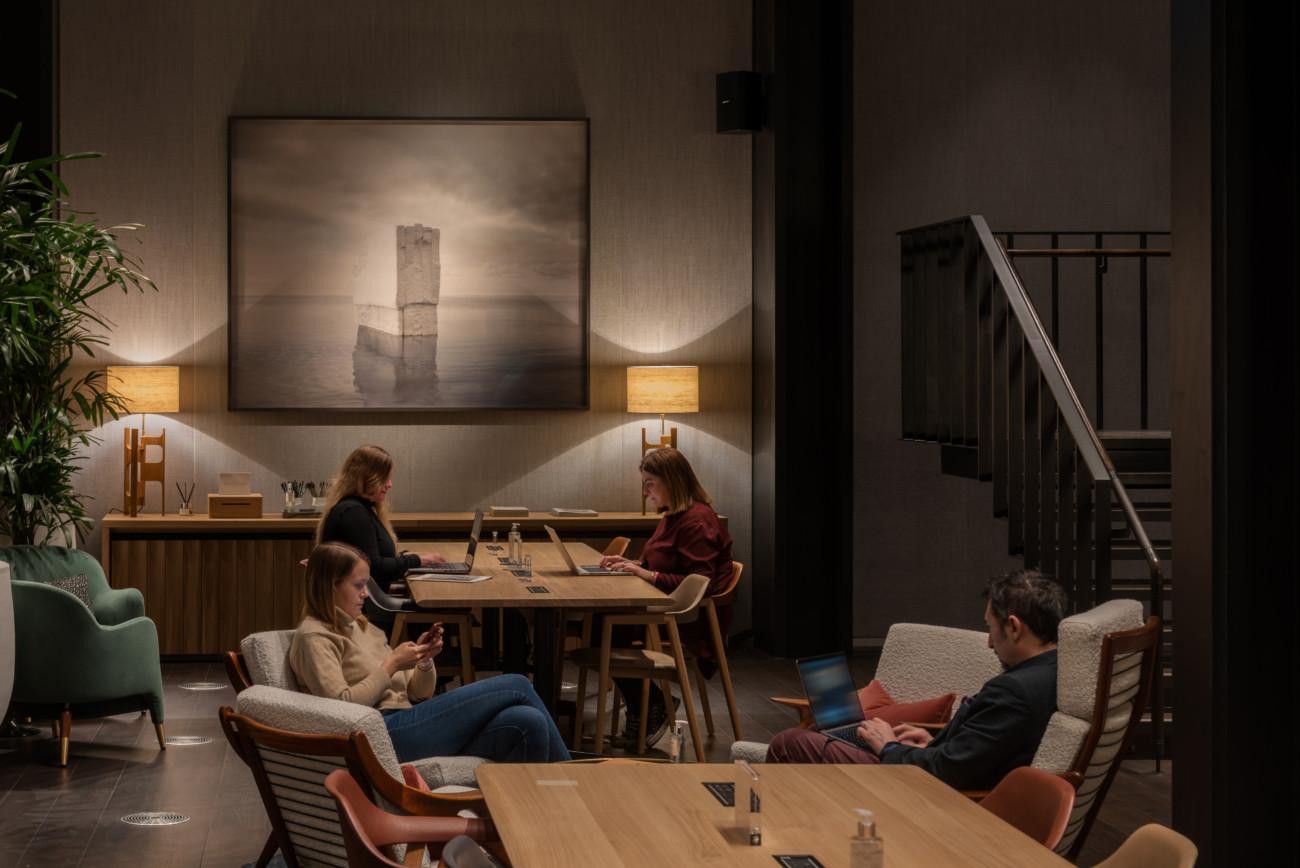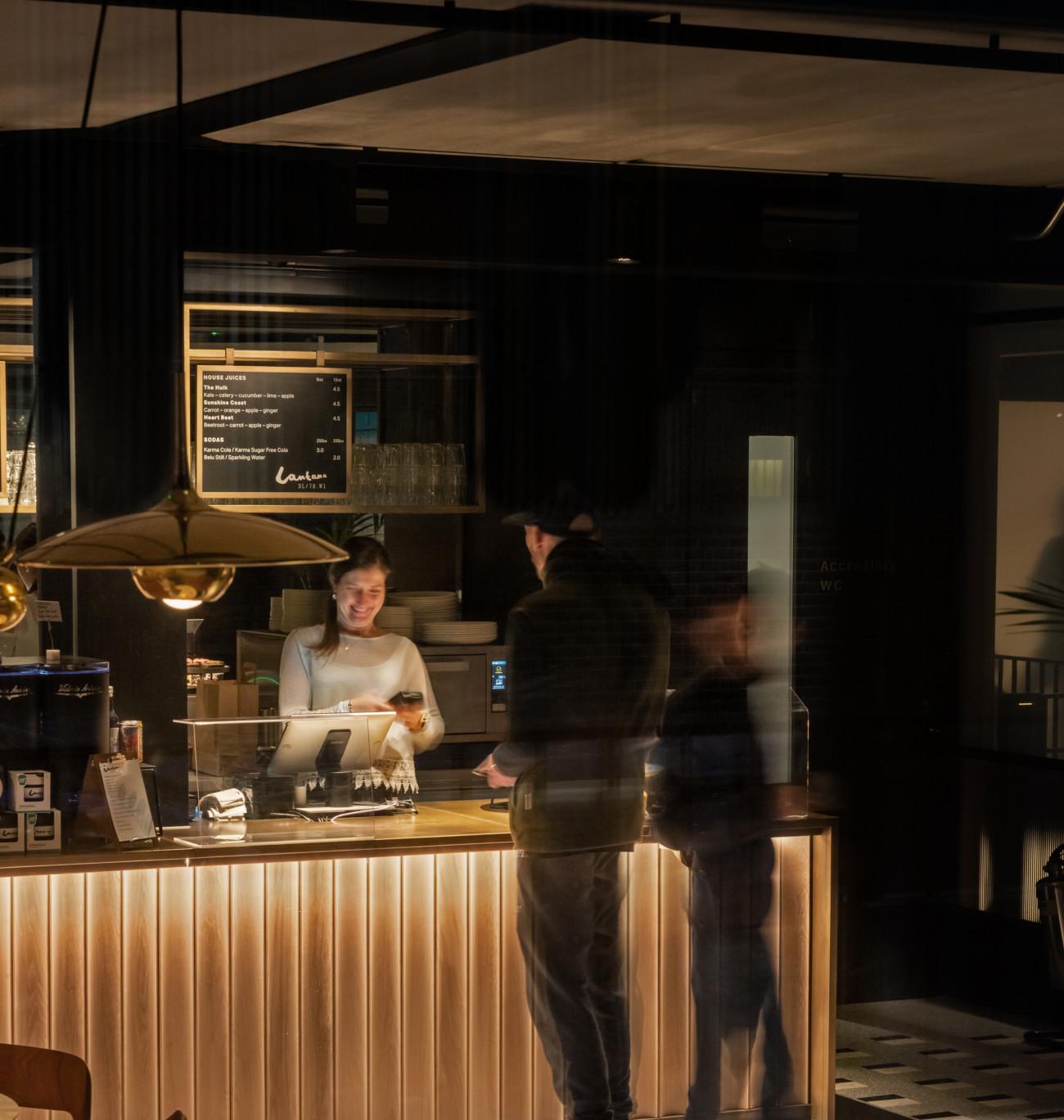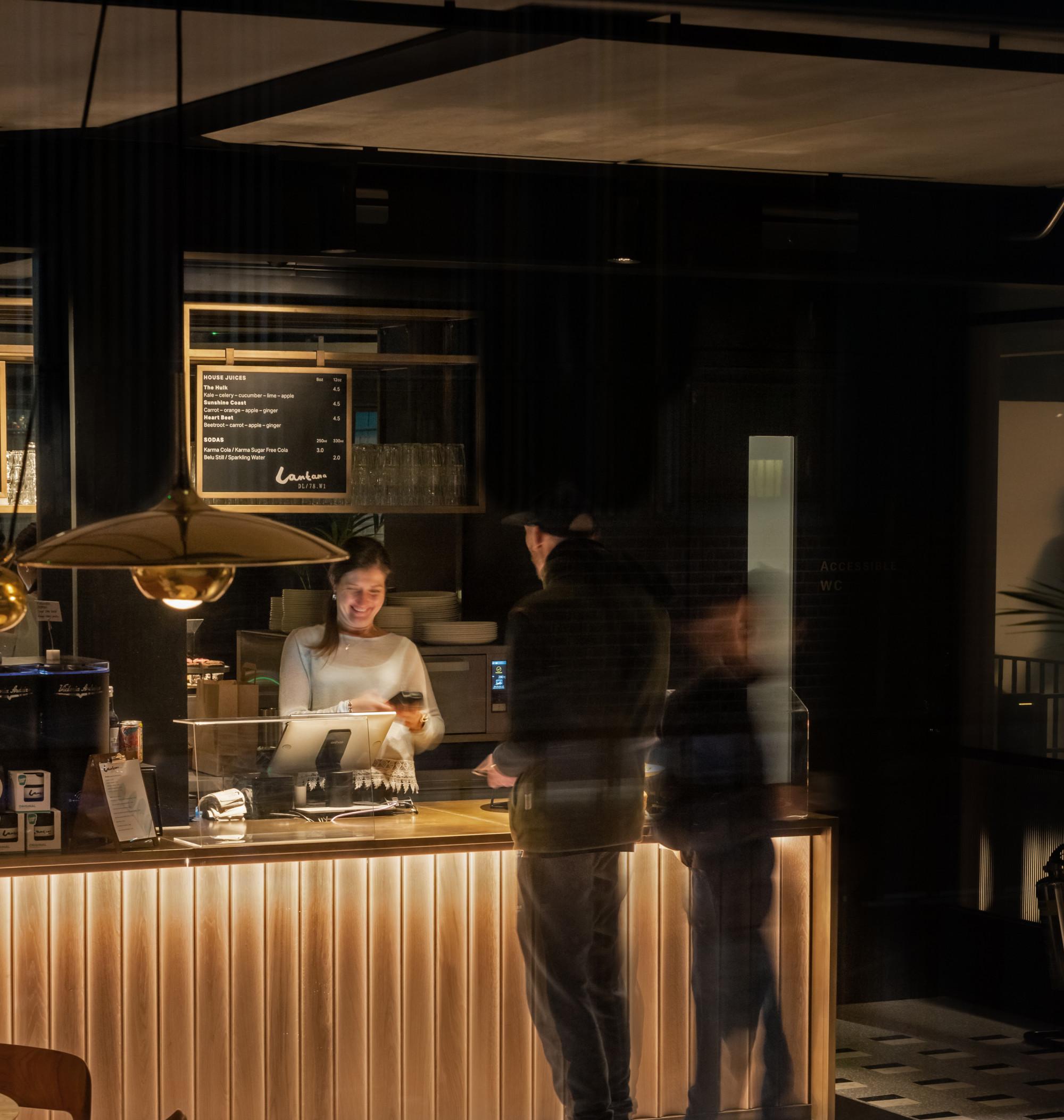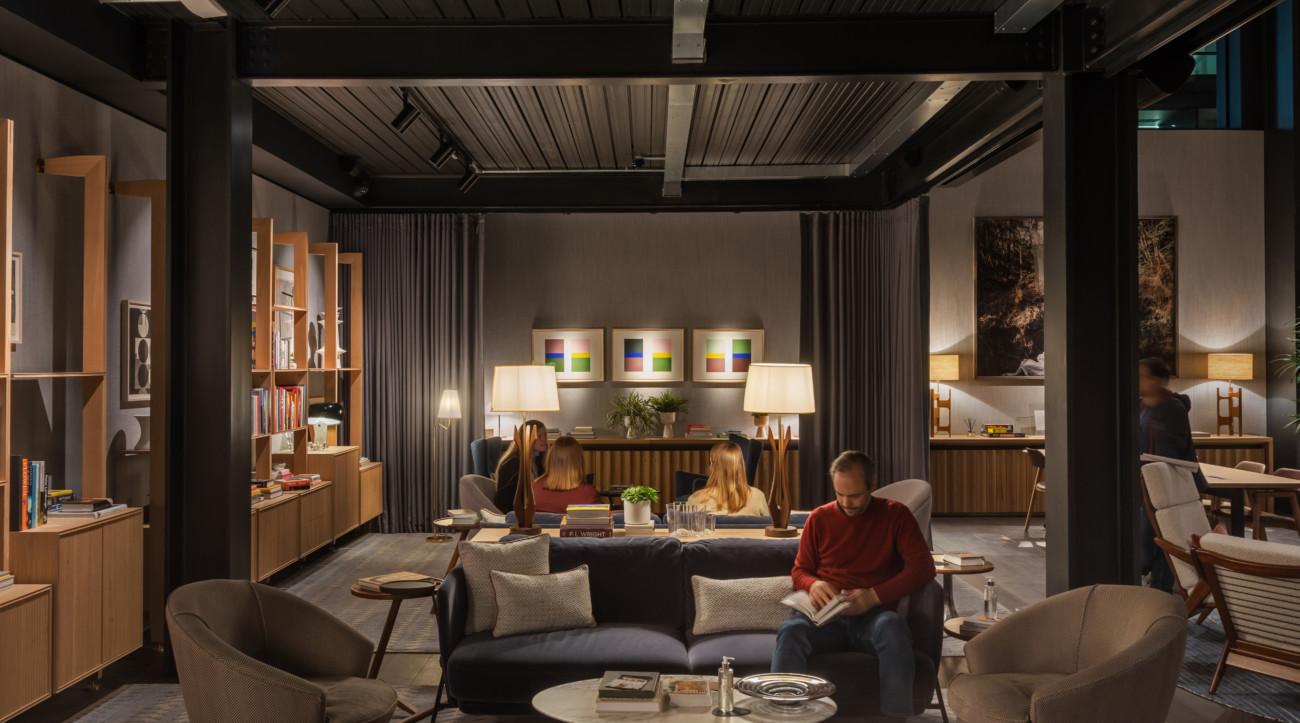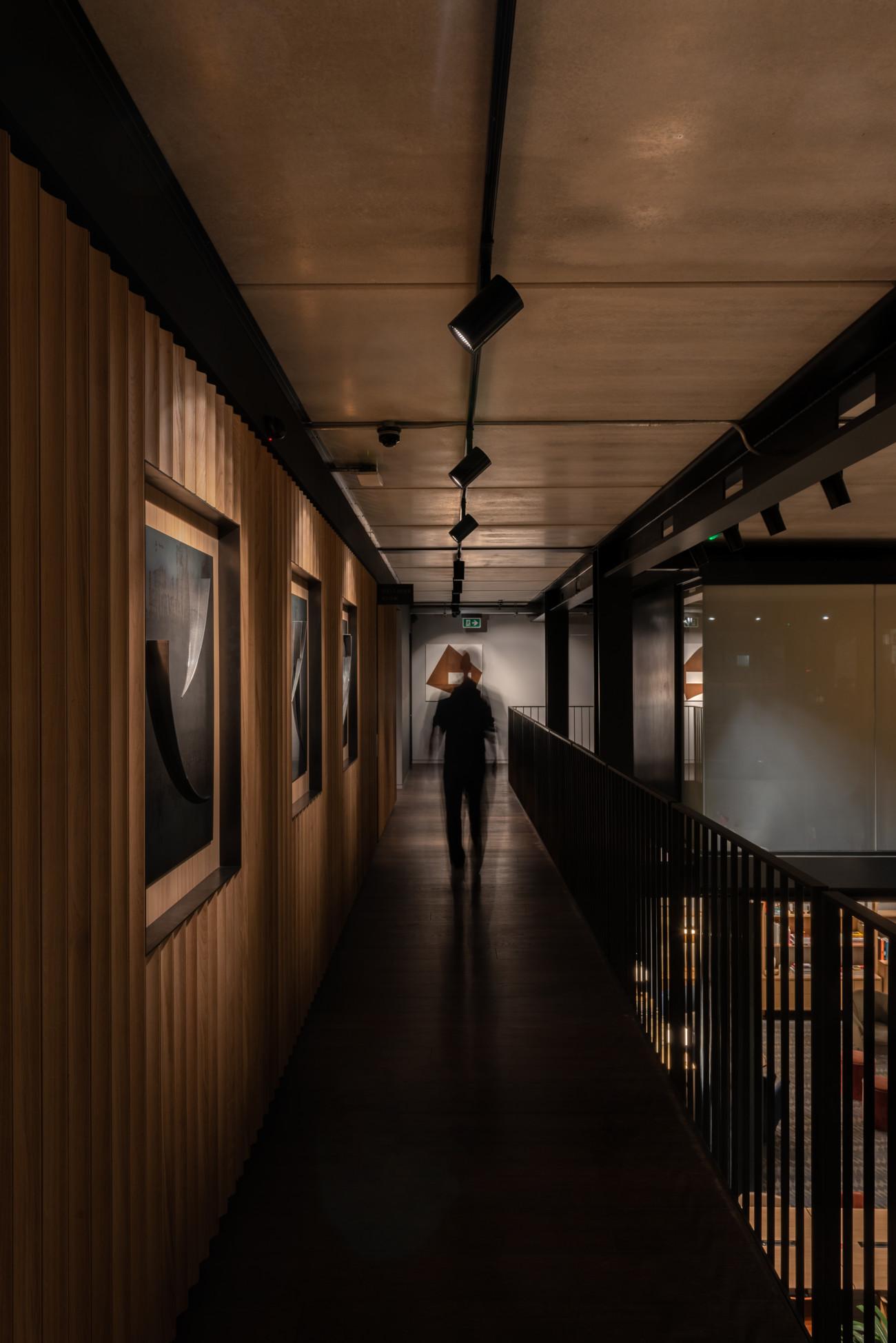 Share your work with us
If you have a Casambi project that you would like to publish at Casambi.com please click the button below and tell us a little bit more about the project. We'll get back to you within two business days.