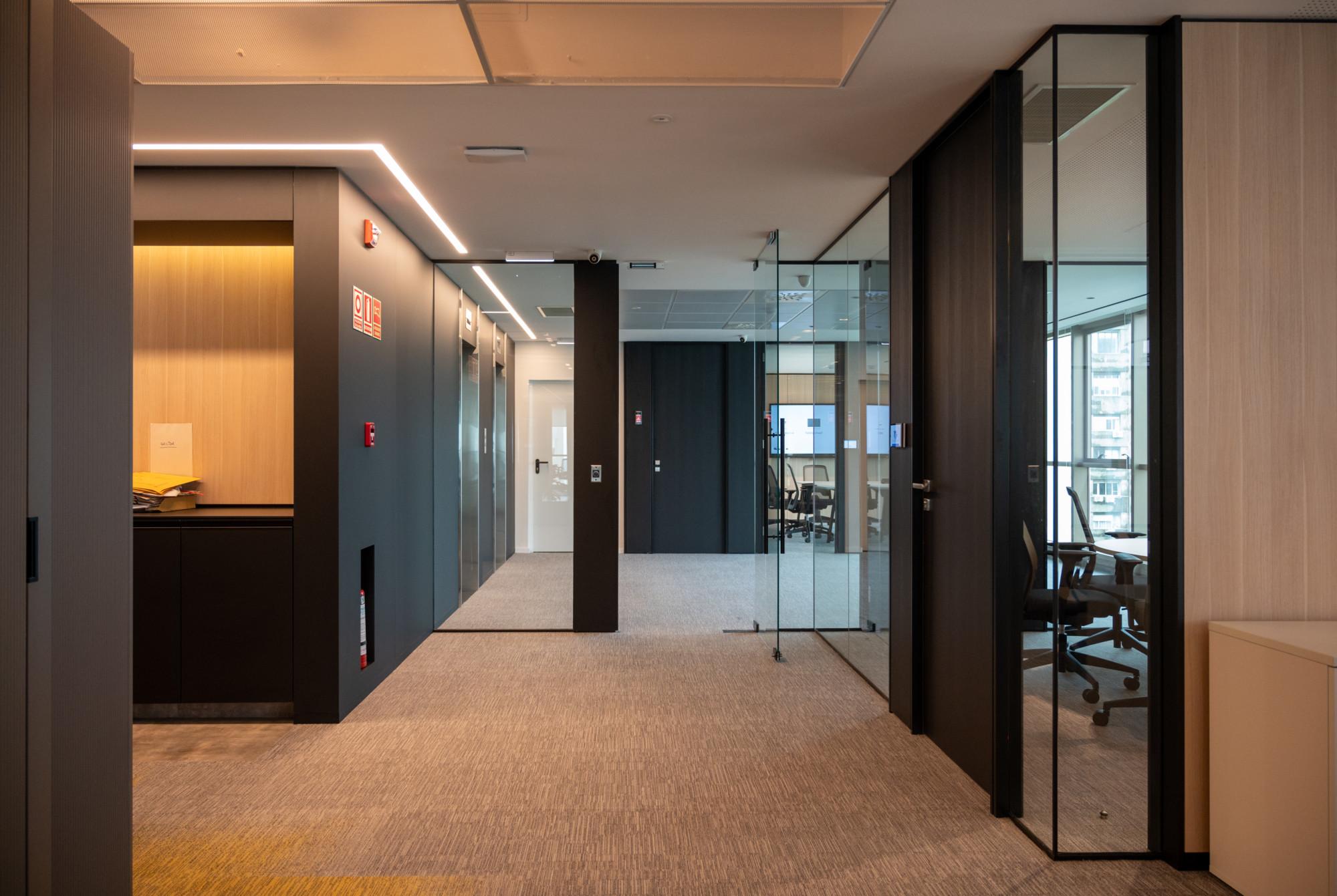 Banco Santander's Uruguay Headquarters
How does one revitalize 10 floors of corporate space in one fell swoop? Alejandro Vidal, sales manager at Darko Lighting, reveals how Banco Santander's Uruguay headquarters was transformed through the medium of light – with Casambi's help.
An elegant, energy-efficient, low-maintenance lighting design for on-point visual comfort in Banco Santander's Uruguay headquarters.
This project signaled a radical deviation from the bank's traditional lighting concepts in pursuit of glare-free general light from diffuser ceilings, with high and uniform general lighting levels.
Long gone are the days of static office layouts with fixed stations and fixed lighting. The fluidity of modern life dictates that today's work environments must evolve alongside our transitional needs and better cater to our sense of well-being as workers.
To achieve a dynamic office lightscape like no other, the team would seek out a powerful yet highly user-friendly, wireless lighting control system to truly evangelize the client on the virtues of going smart.
Additionally, as a prominent 10-storey building on Montevideo's main street, the lighting strategy needed to create some serious curb appeal, to boot.
The lighting strategy
Darko Lighting combined multiple LED light modules and adjustable LED spots on a magnetic surface-mounted, low-voltage track that follows the different configurations of the workstations.  
They followed modular coordination for each sector and a comprehensive ordering of all the floor levels that have excellent visibility from outside.
'The specified luminaires have an elegant and minimalistic design that integrates a very efficient optical system to provide visual comfort and high-efficiency lighting. In addition, the luminaires' spacing minimizes the number of installations, complying with the regulations and lighting standards in offices' Explains lighting designer Juan Carlos Fabra.
On each of the 10 floors, there is an open space or 'central square' from which human-centric lighting emanates. Suspended between the slabs and the micro-perforated mesh, cylindrical diffused luminaires with Tunable White technology sift the light generated inside with a daytime light effect.  
'This function increases the environmental quality of the offices in the central areas. Changes in brightness and color temperature are simulated by following natural light patterns.With proper control system programming following the circadian rhythm, the light gradually changes imperceptibly from a cool color temperature of 6000K in the morning to a warm tint of 2700K at sunset' He adds. 
Orchestrating multi-level lighting
The challenge was to manage lighting for all ten floors by means of switching and dimming luminaires individually, creating light scenes, and integrating sensors. A Herculean effort by traditional means.
Alejandro explains that Casambi's state-of-the-art solution based on Bluetooth technology was specified because it allows for intuitive and effortless management of the lighting system, avoiding all the pitfalls of other complex control systems and associated wiring.
'Casambi provided a framework to wirelessly link everything together across 10 floors, enabling the creation of personalized smart lighting networks with the touch of a button on a smart device. We combined Casambi Ready luminaires, CBU-ASD control units for Dali luminaires, CBU-CEFL occupancy detectors, and Bluetooth Low Energygateways.'
First of its kind
Alejandro reveals that there is no such type of wireless control installation in a 10-storey corporate building in the region.  
'Although all projectstakeholders had some initial concerns about going wireless– mainly regarding the robustness of communication between the different levels –upon project completion, the proven benefits of going wireless with Casambi were clear and prospective suppliers were strongly compelled to venture into this technology.We've seen first-hand how the technology generated peace of mind and a sense of security for all parties involved –from the architectural firm, the electrical engineers, and fundamentally to the Bank itself.' 
Site 
Santander Headquarters 

Location
Montevideo, Uruguay  
 
Architecture 
Estudio Graetz-Nuñez   
 
Concept and Lighting Design 
Estudio Juan C. Fabra.   
 
Supplier and commissioning 
Darko Lighting   
 
Luminaires 
Targetti, Duralamp, LED-C4, Halla, Neko.  
 
Control System 
Casambi, ELT, Holders Technology   
 
Casambi Nodes 
550  
 
MEP 
Estudio Barbot Rocha   

Photography 
María José Fabra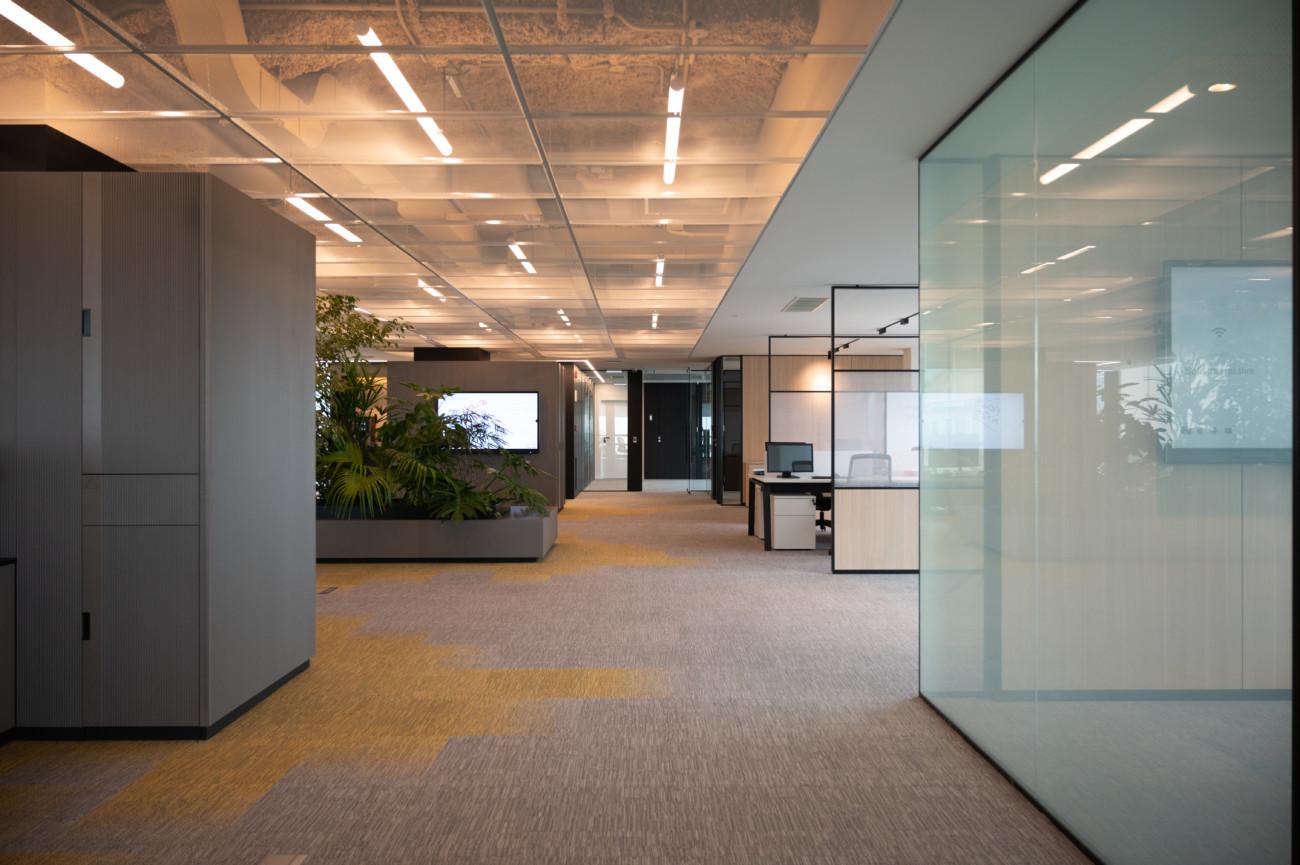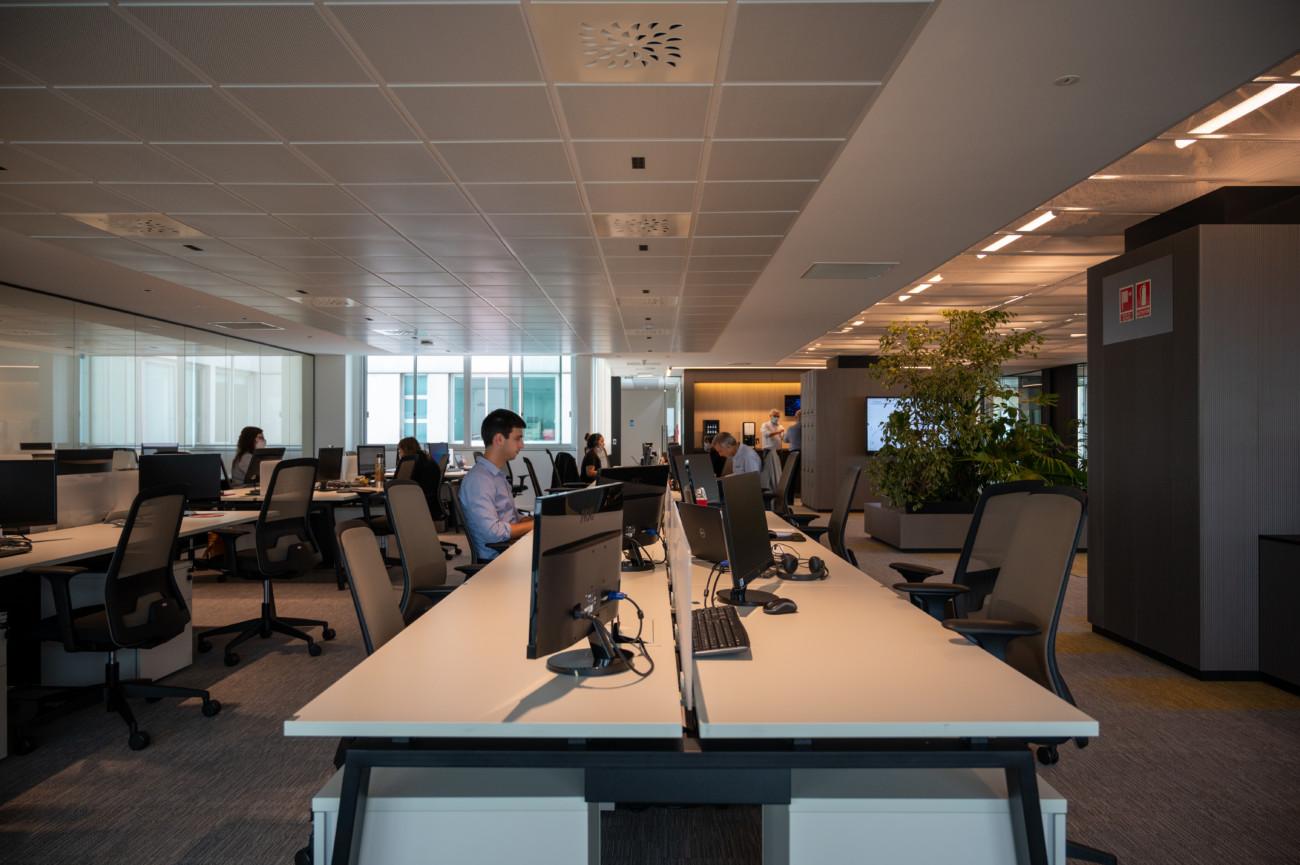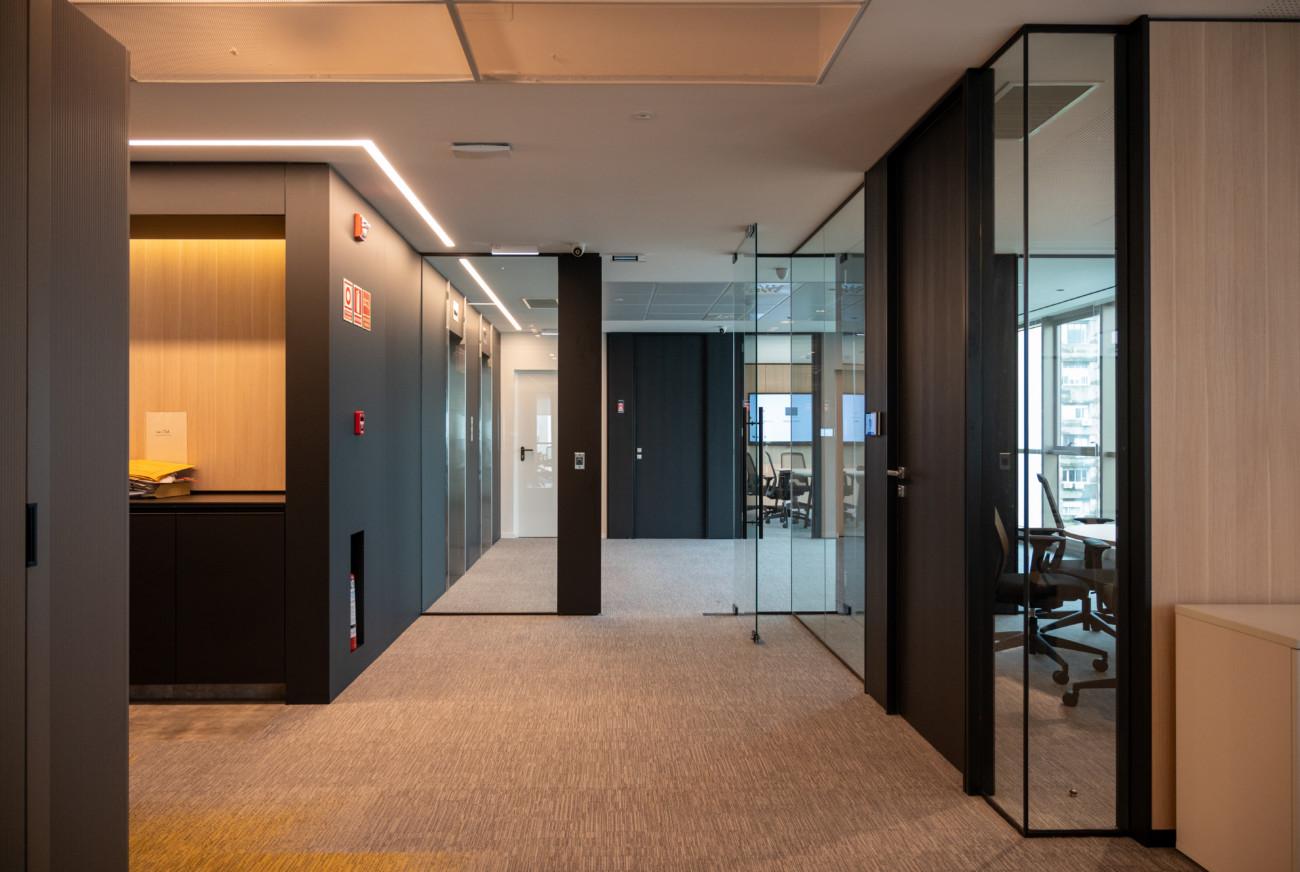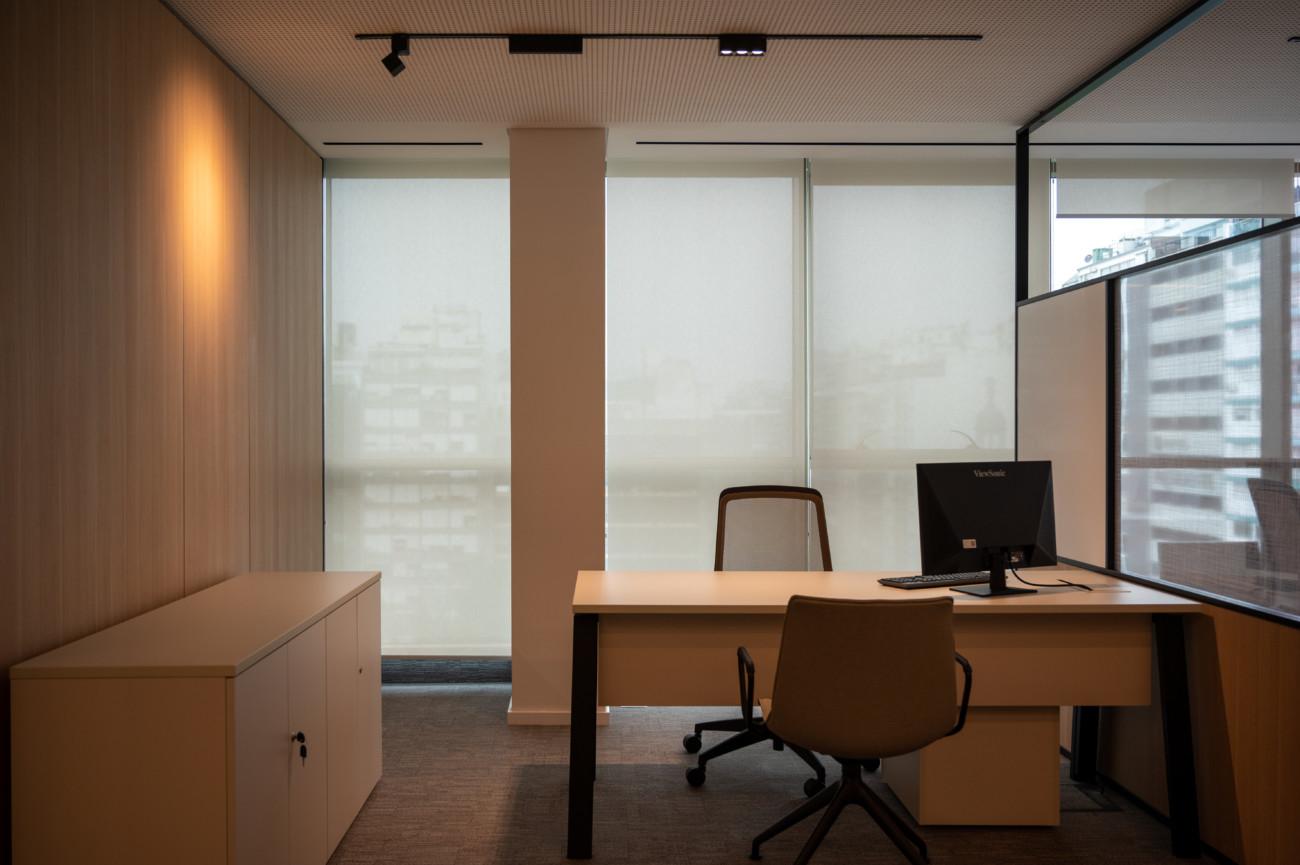 Share your work with us
If you have a Casambi project that you would like to publish at Casambi.com please click the button below and tell us a little bit more about the project. We'll get back to you within two business days.