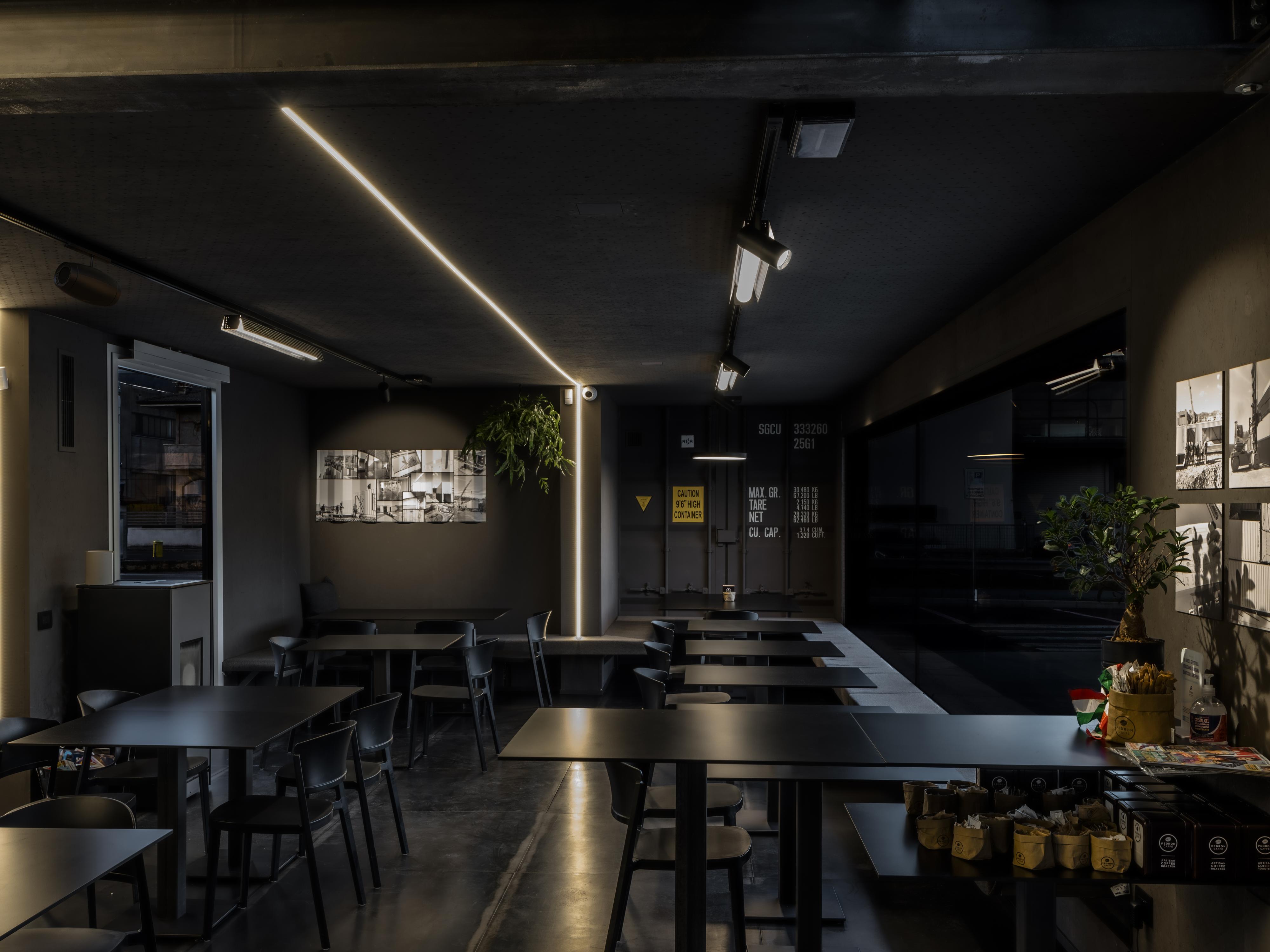 VHC Container Restaurant
Tapping into the trend for sustainable, industrial-chic design, VHC Ristorante Pizzeria becomes the first container eatery in Italy. Simone Besghini from Essenzialed outlines the lighting design employed to complement the cuboid structure. 
VHC Pizzeria Restaurant in Cornedo Vicentino, Italy, embodies sustainability from the ground up. Going for the industrial-chic look, the building is made from repurposed shipping containers, which have been painted in matte black for dramatic effect.
'The idea of opening the first container restaurant in Italy comes from the owner of the restaurant, Federico Vencato, who has dedicated over 4 years to researching the right materials and studying containers from various parts of the world. To complement thetotally black design, we identified the need for a unique and highly flexiblelighting design' states Simone Besghini, Business Manager at Essenzialed.
Essenzialed custom-designs and produces LED lighting systems. Simone explains that because the restaurant serves up breakfast, lunch, dinner, and late lounge drinks, a solution was sought to seamlessly transition from one setting to another. Essenzialed lamps equipped with the Casambi system were found to be the ideal, most comfortable, and economical choice.
'We started using Casambi in 2015, and since that time 90% of our projects are no longer DALI, but only Casambi. The ease of use, the constantly evolving functions, the absence of home automation control units, and signal wiring make Casambi the winning choice for each of our projects.'
In keeping with the owner's clean concept, VairusAir Smart was included in the project. This is a photocatalytic purification system that removes harmful substances present in the air by breaking them down. The product can be added to a Casambi network and through integrated sensors and a Casambi gateway connection, can also provide real-time air quality tracking.
'For a project with completely matte black interior finishes with very few reflections, the client wanted little and a lot of light at the same time. We have done a great deal of lighting design work with Dialux Evoto determine the right amount of light in the various scenarios. And I feel we hit the sweet spot here.'
Additional Casambi-managed products include:
ARMOR TRK – Light tube integrated into a metal casing with over a thousand holes that transmit light.  
-SHOOTY PULL – CRI 97 track projector with moving head to open and close the light beam.  
-TUBE 6.0 TRK – Luminous tube, all-light for areas where diffused light is required.  
-TRK PAN – Ultra-flat light diameter 500mm, with diffused light.  
Site
VHC Container Restaurant

Location
Cornedo Vicentino, Italy

Lighting
Essenzialed

Casambi Accessories
Vairus Air Purifier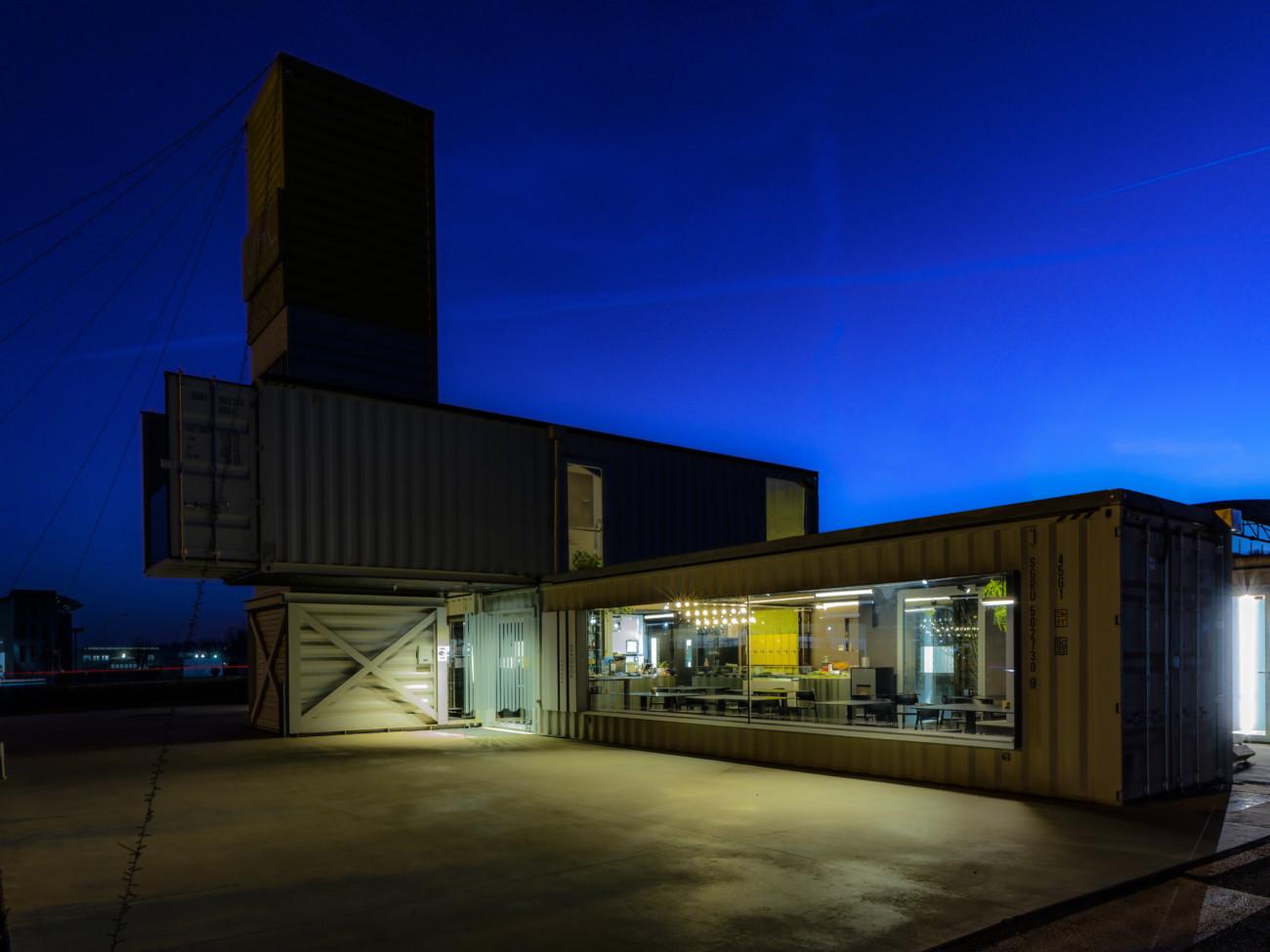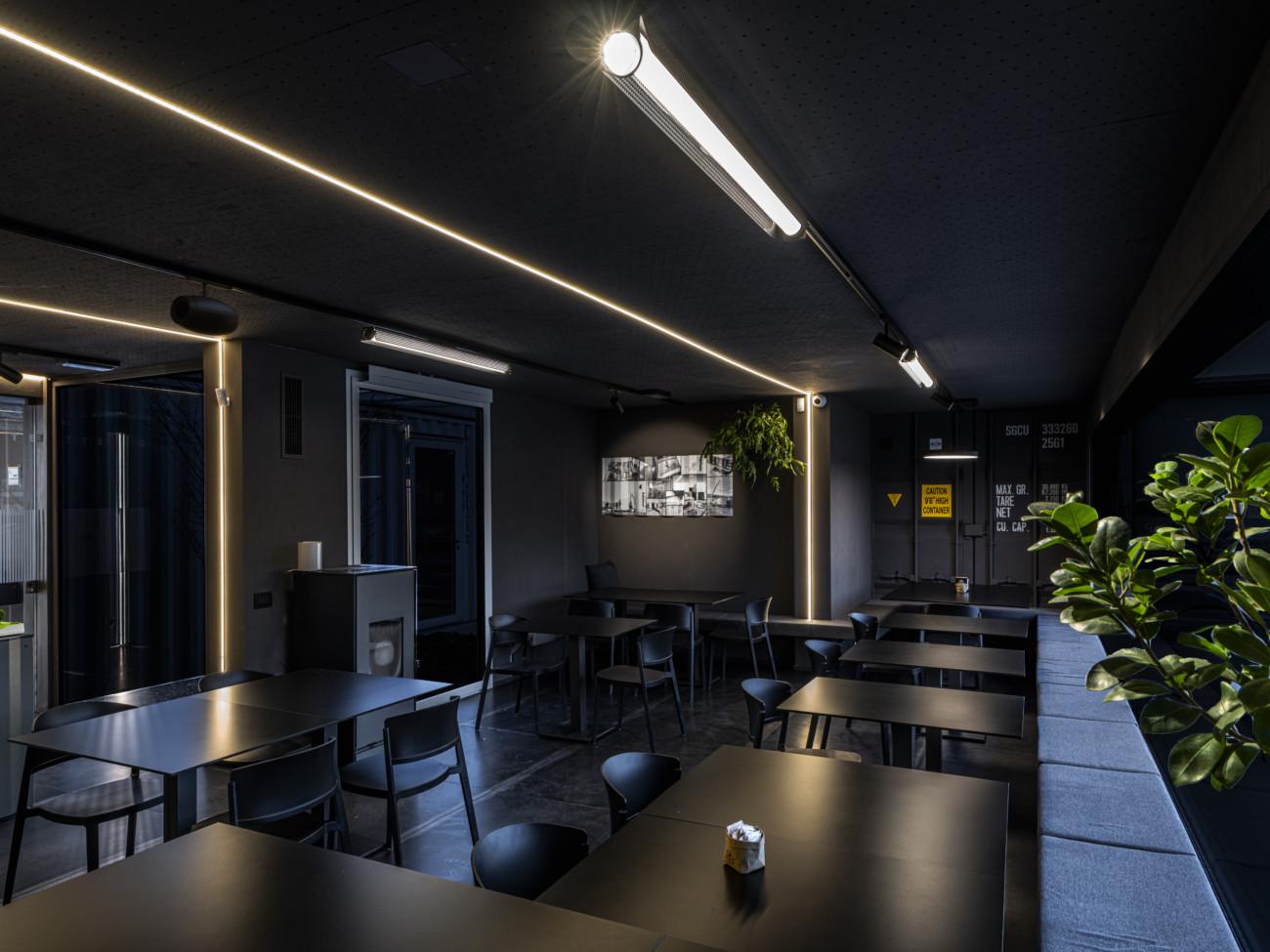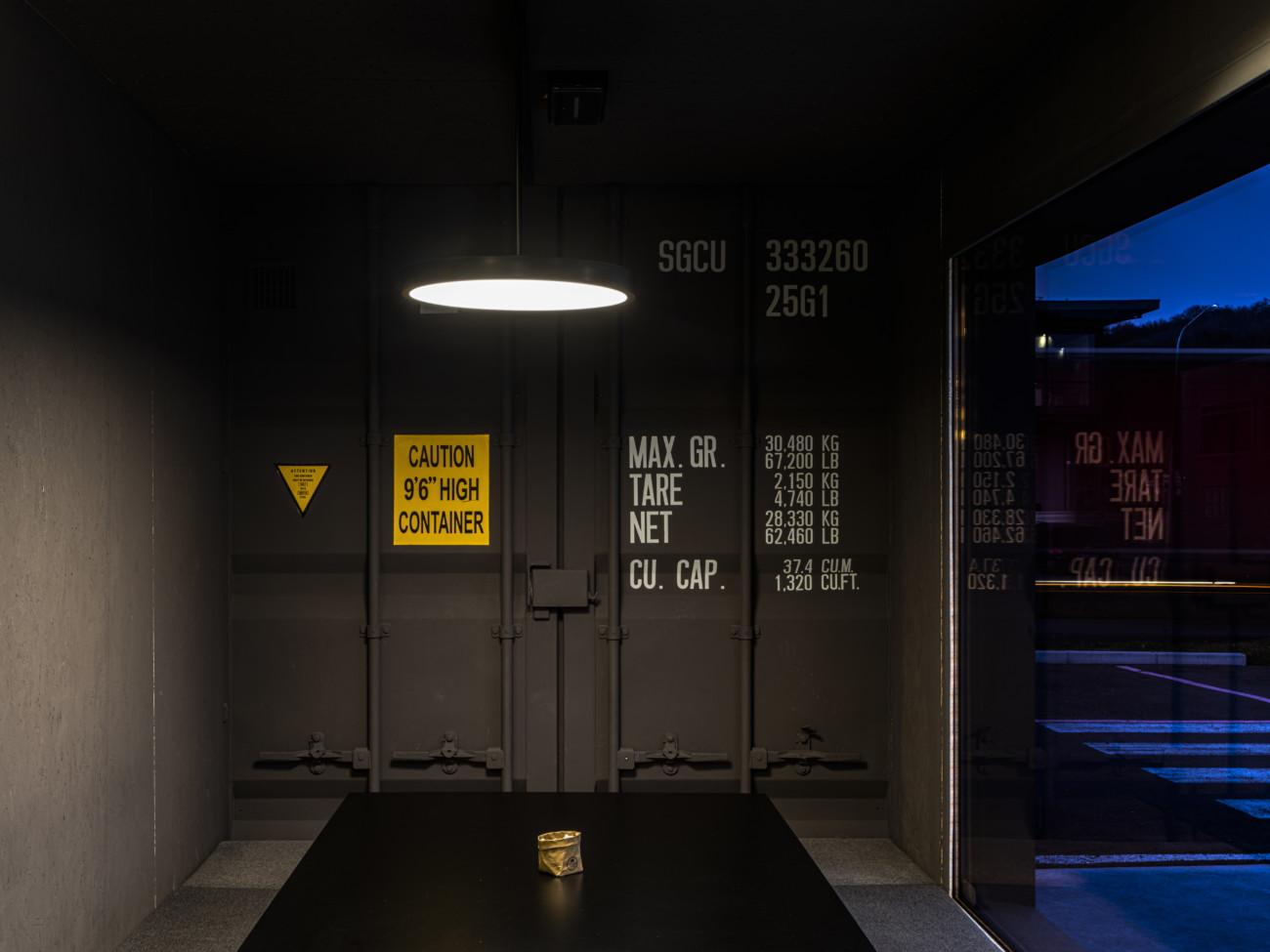 Share your work with us
If you have a Casambi project that you would like to publish at Casambi.com please click the button below and tell us a little bit more about the project. We'll get back to you within two business days.