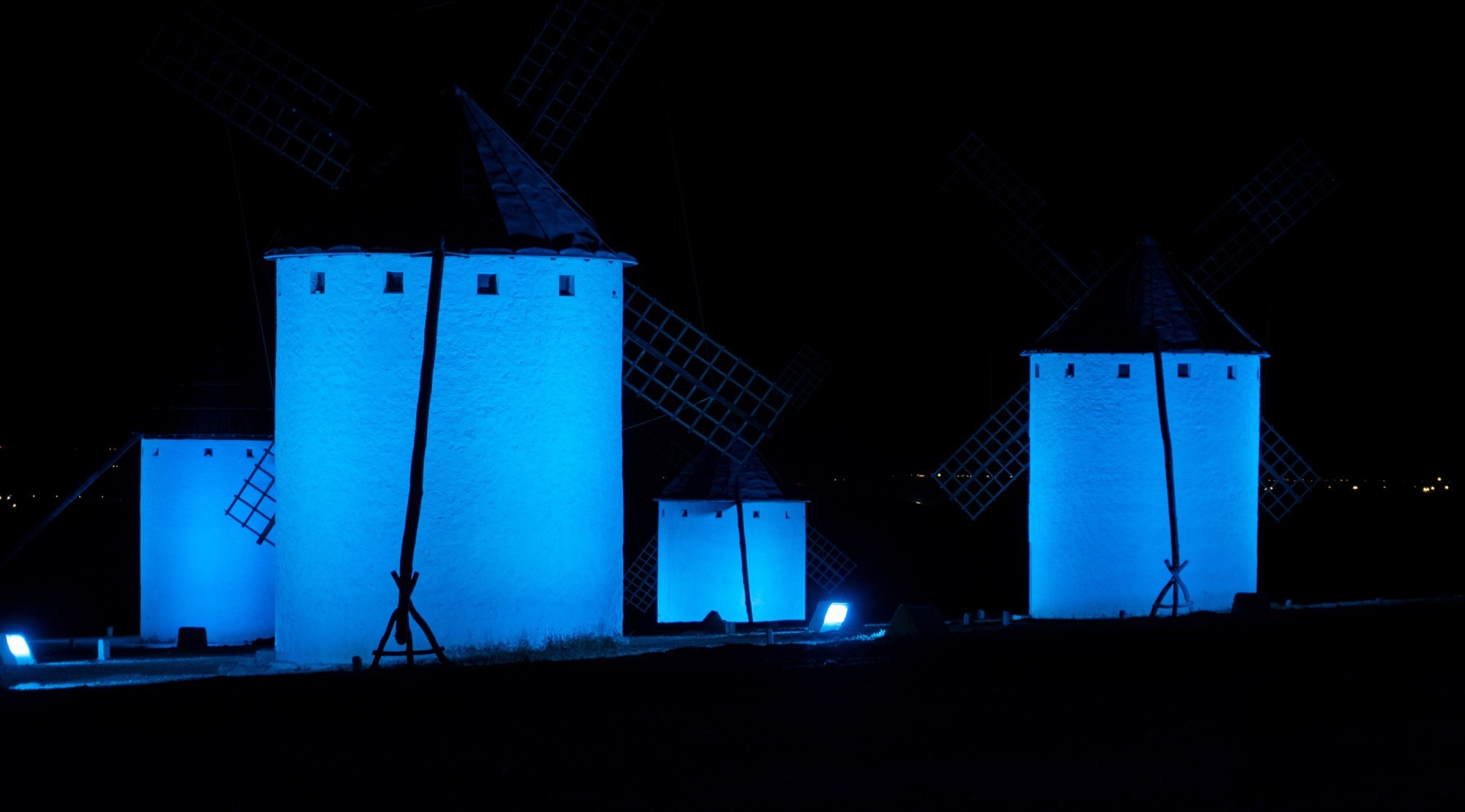 Campo de Criptana Windmills
Casambi's long-range technology helps breathe new life into Campo de Criptana's historic windmills, blending history with captivating illumination.
"Somewhere in la Mancha, in a place whose name I do not care to remember…" is how Cervantes, the famous writer of "El Quijote", described the location where some giants challenged the nobleman Don Quixote.
These great giants are nothing more than windmills that produce flour, built with thick walls of stone and mud, and wooden structures, and many of them dating from the 15th and 16th centuries. There are eight windmills situated within a 35,000 square meter area, with a distance of 150 meters between each.
These windmills hold the distinction of being protected as a Heritage Site and have been officially declared as Assets of Cultural Interest, signifying their historical and artistic significance. As a result, any interventions that may impact their structure or visual appearance are prohibited.
The challenge was to illuminate these eight windmills with RGBW Milan projectors by Benito Urban. Four projectors per windmill were used in order to enhance the architecture of the buildings and to improve the tourism sector in the area.
The requirement was to provide warm white illumination and transition to specific colors based on the event held on a designated date. Casambi presented the perfect solution for fulfilling these functions.
Given the significant distance involved and the inability to utilize repeaters between the buildings, Olfer (Casambi distributor in Spain) and Dalcnet (Casambi Ecosystem partner) supplied special custom-made prototypes of Casambi/DMX units featuring the new Long Range CBM-003 chip – making this one of the first projects to use Casambi's long-range technology.
"The success of this project is attributed to the collective efforts of all stakeholders, with special recognition given for the exceptional work carried out by Pecalux. Despite facing numerous adverse conditions, Pecalux demonstrated unwavering commitment and dedication until the final commissioning. which under all the adverse conditions, remained firm until the commissioning end.
The project's biggest challenge was the connectivity of the nodes due to the long distances between buildings and the presence of lighting fixtures within metal cages that blocked the signal. In addition, the windmills being situated at various elevations posed a challenge for the projectors to establish direct line of sight" says Eliseo Ciurana, 4C commissioning partner from Emotions Lighting Design Studio.
Site
Campo de Criptana windmills

Location
Campo de Criptana, Spain
 
Project Initiative
City Council of Campo de Criptana
 
Lighting
Benito Urban

Casambi Ecosystem
Olfer
Dalcnet

Installation
Pecalux

Specification and commissioning
Eliseo Ciurana (Emotions Lighting Design Studio)

Photographs
Melquiades Rodríguez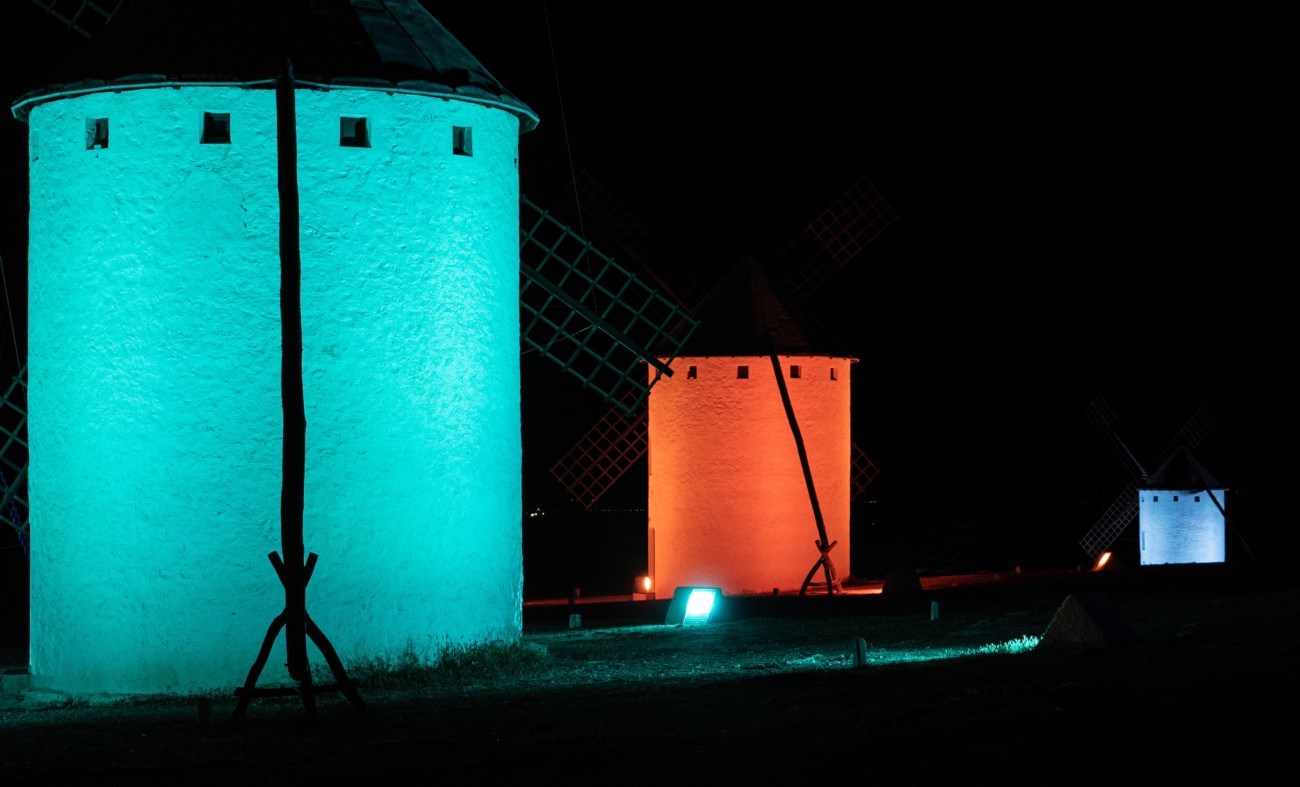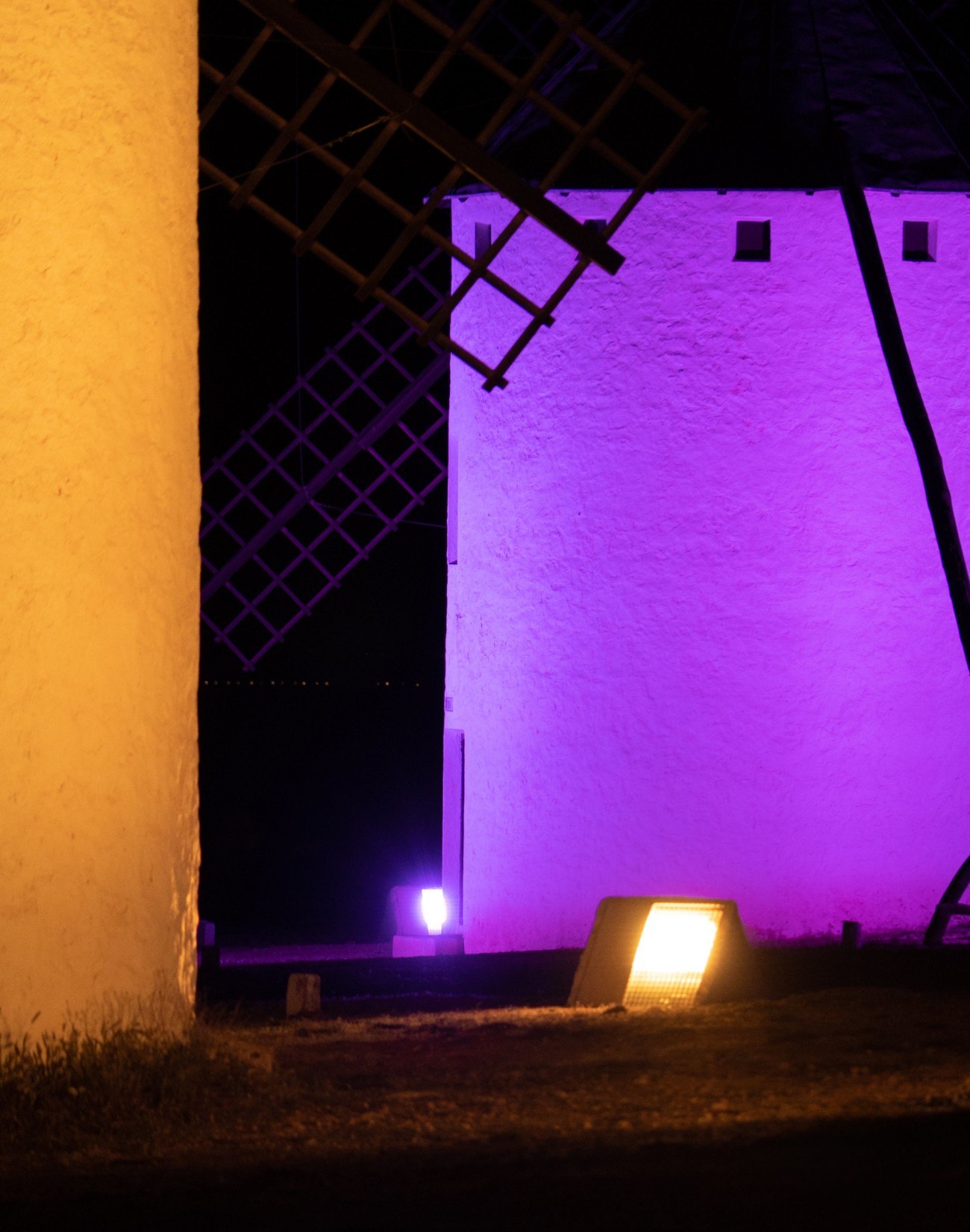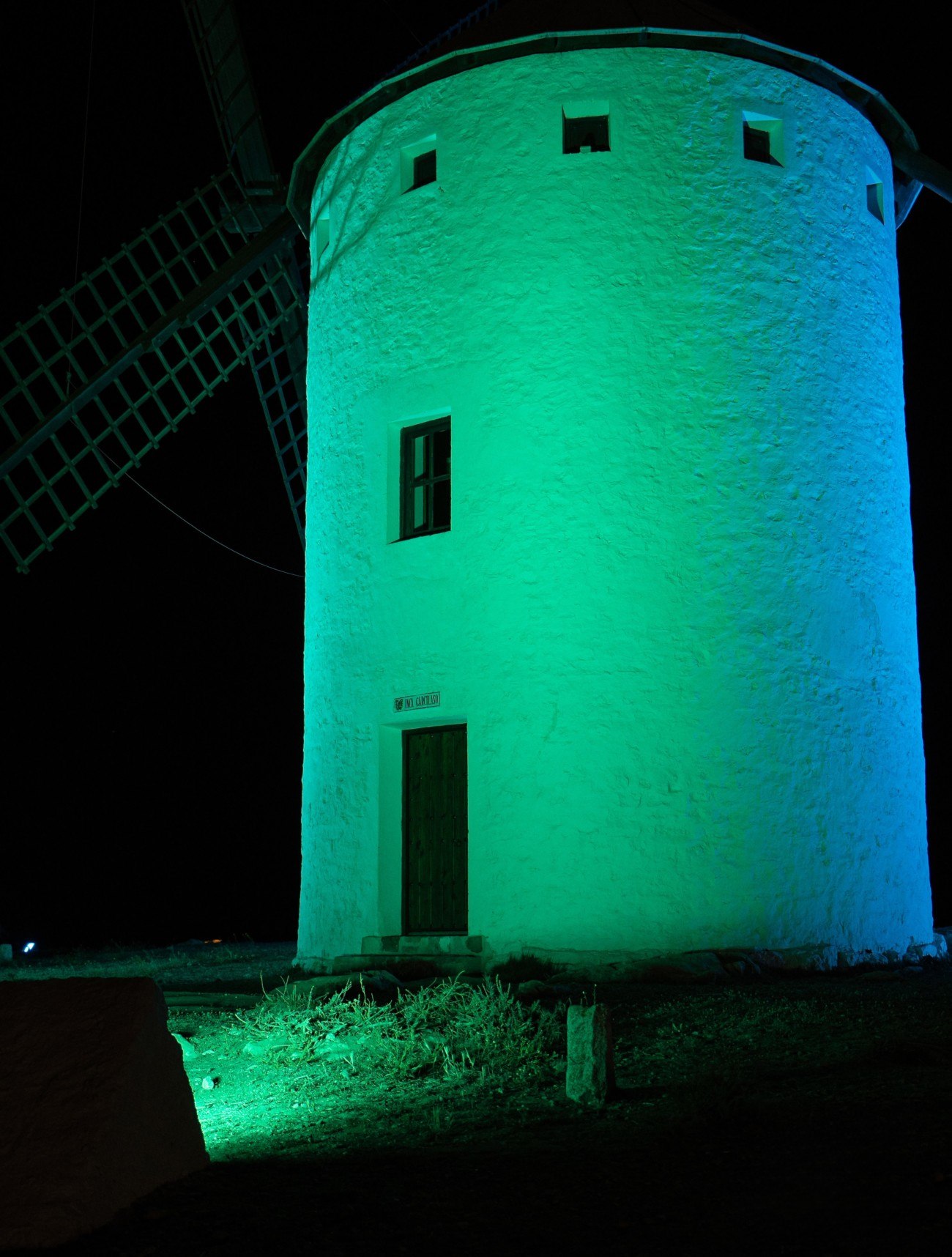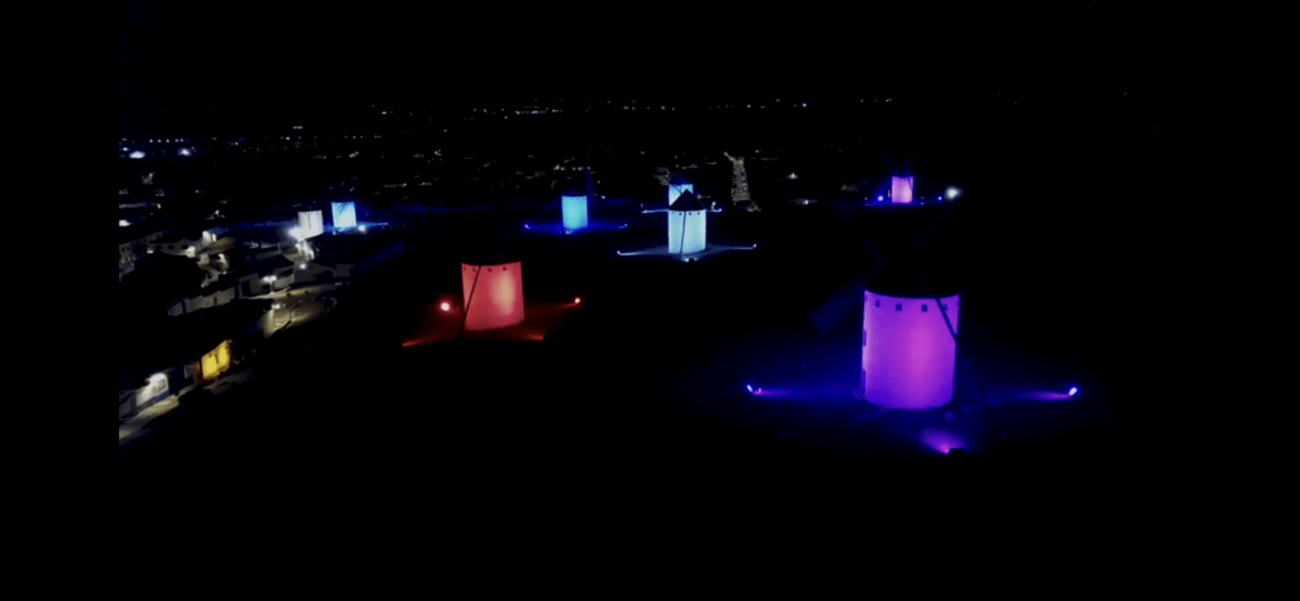 Share your work with us
If you have a Casambi project that you would like to publish at Casambi.com please click the button below and tell us a little bit more about the project. We'll get back to you within two business days.