Truman's Social Club
This East London beer hall incorporates a carefully designed lighting concept that combines industrial aesthetics with decorative features while emphasizing customer experience and environmental sustainability.
Truman's Social Club is designed to celebrate East London's rich history – of which Truman's has been a part for over 350 years – and bring the community together to a new destination beer hall. It is located inside a large industrial building with circa 9m ceiling heights, near Blackhorse Road tube station, consisting of three separate bays: Brewery, Events Space, and Social Club.
Its inception was in response to strict social distancing measures, creating a space that accommodates a variety of seating areas that not only adhere to guidelines but provides seclusion from other parties whilst maintaining a feeling of community enjoyment. With this premise in mind, the lighting design set out a conceptual approach to bring in much-required warmth, delivering a welcoming feeling to this generously proportioned space and intentionally sparsely occupied floor layout, whilst assisting in wayfinding. Designed and commissioned by There's Light Limited, this was in part achieved by careful zoning and celebration of industrial lighting aesthetics in juxtaposition with curated decorative features and cutting-edge technology.
'In addition, and with the customer experience as a priority, we wanted to evoke the feeling of being at a festival, creating varying moments whilst reinforcing the brand's identity throughout the spaces. A striking canopy of suspended pendants, paired with iconic LED bulbs, mark the entrance to the club as well as the way to the beer garden to the rear. Indirect lighting works in conjunction with the acoustically designed enclosed booths, which flank the entrances and beyond the bar area, to provide a feeling of intimacy from the sparsely populated furniture scattered throughout the space'  Says Fabio Cristini, Director of There's Light Limited.  
The journey to the customer WCs is illuminated with inexpensive site lights that have been paired with high-quality LED bulbs, emanating a distinct red glow into the hallway. In the foyer, these lights change from red to clear along the sinks and cubicles, and back again to red to emphasize the purposeful and direct circulation of the customer.
Some degree of automation was required to facilitate the day-to-day operations of the space which was achieved by integrating Casambi devices into certain high-level features, seamlessly running between scenes as the day rolls into night. This dimming control also permitted the creation of a hierarchy in lighting, bringing focus onto interior design features such as the "roundabout" of green foliage above the central perch bar and Truman's branding running along the perimeter was picked out with focused accent lighting.
'Above all, we constantly sought to align our decisions to that of our client's strong environmental views. Choosing to focus on the principles of a circular economy and their objective for consistent ethical growth in the future. This was achieved on our part by making use of old and unwanted stock from a variety of UK manufacturers as well as reusing and creatively repurposing existing fixtures found on the premises. This not only emphasized the purposeful hybrid aesthetic we envisioned but satisfied the budget requirements' says Fabio.
Site 
Truman's Social Club 
 
Location 
London, England
 
Client
Truman's Brewery 
 
Interior design
Hunter's Daughter Interior and Architectural Design
 
Lighting Designer & Commissioner
There's Light Limited
 
Photography
Colin Ross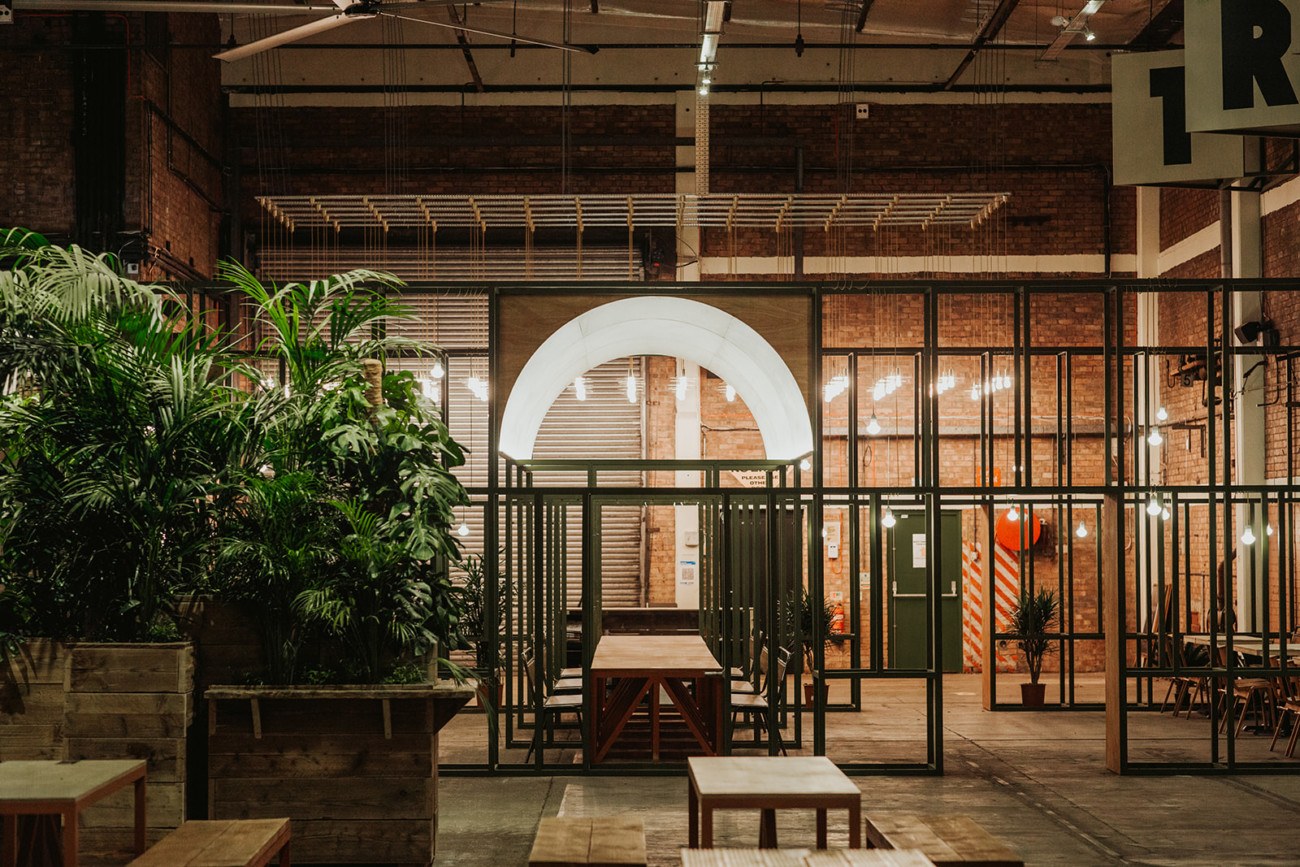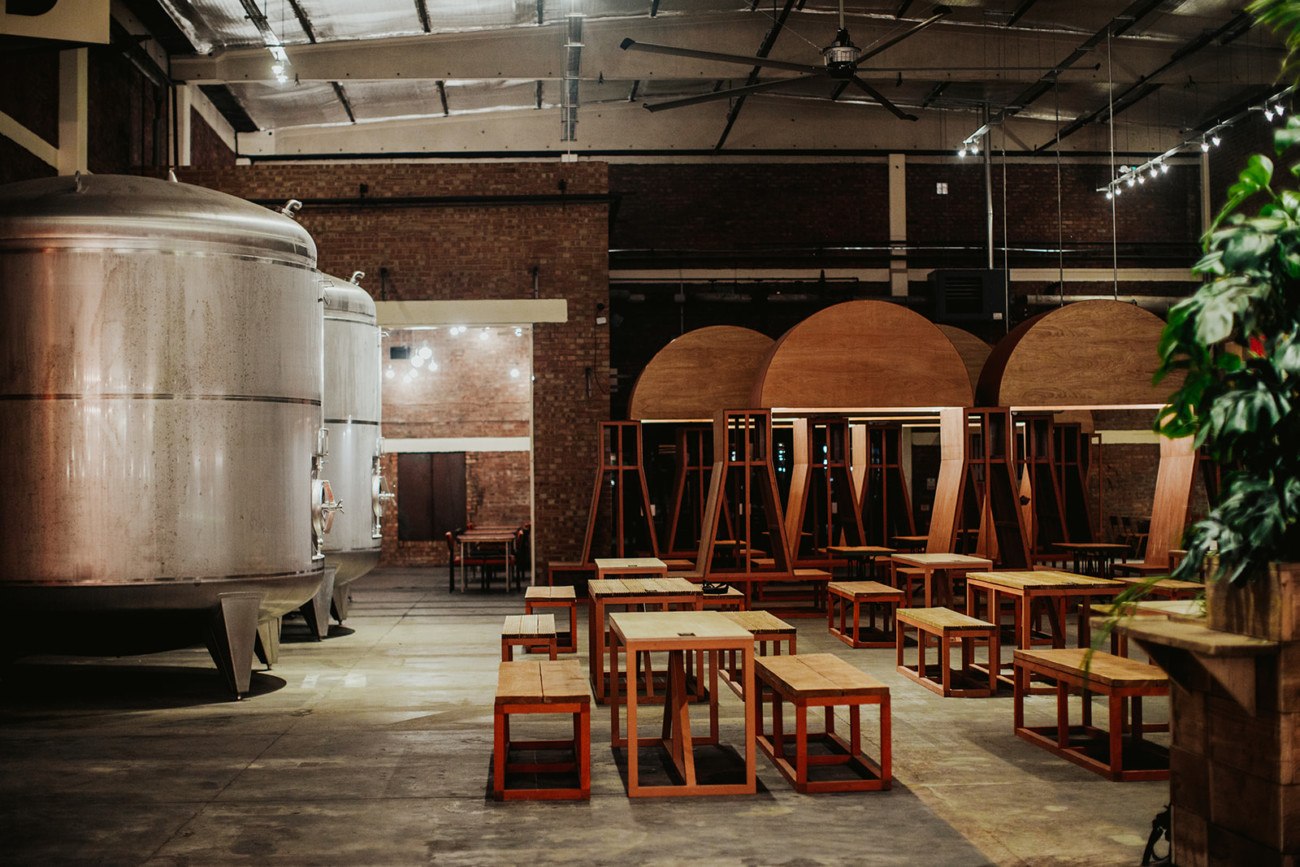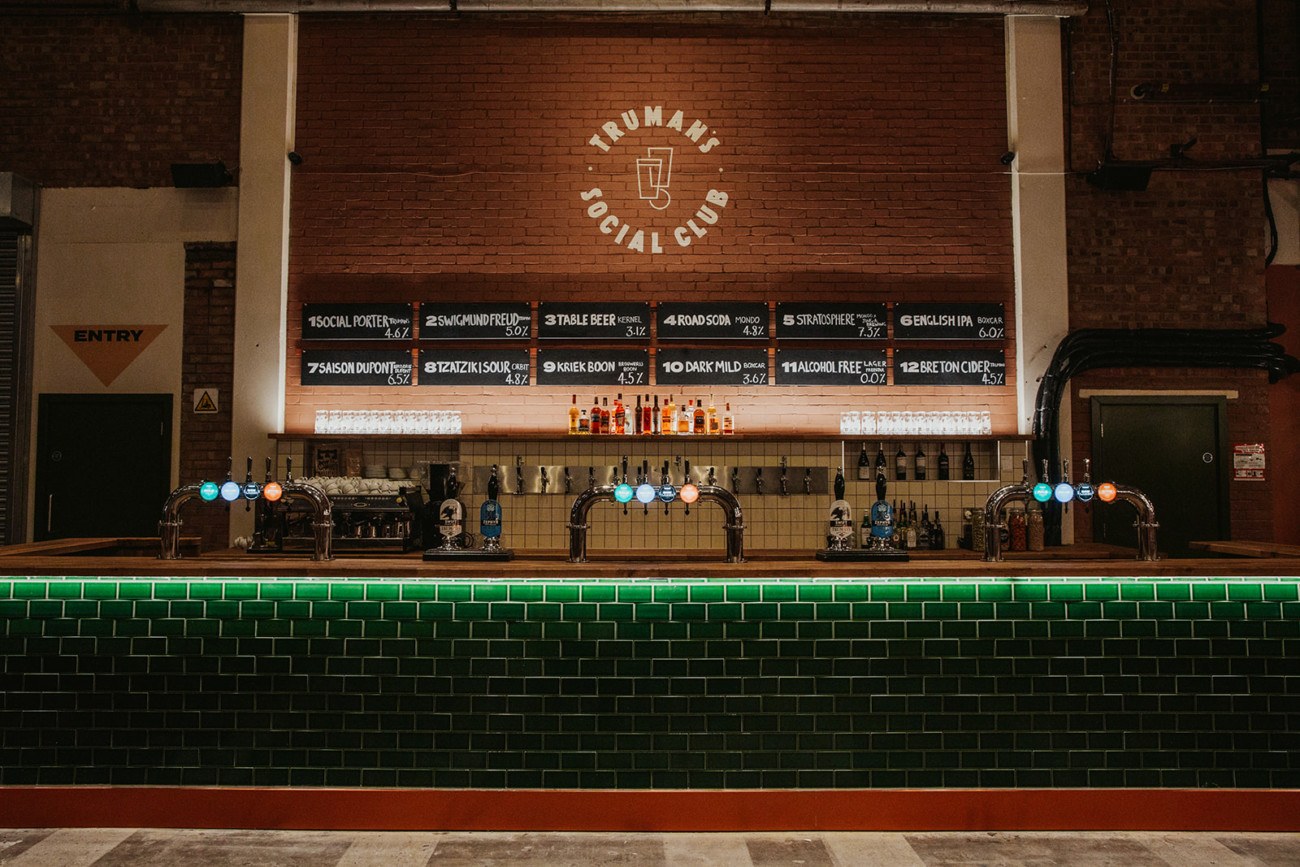 Share your work with us
If you have a Casambi project that you would like to publish at Casambi.com please click the button below and tell us a little bit more about the project. We'll get back to you within two business days.