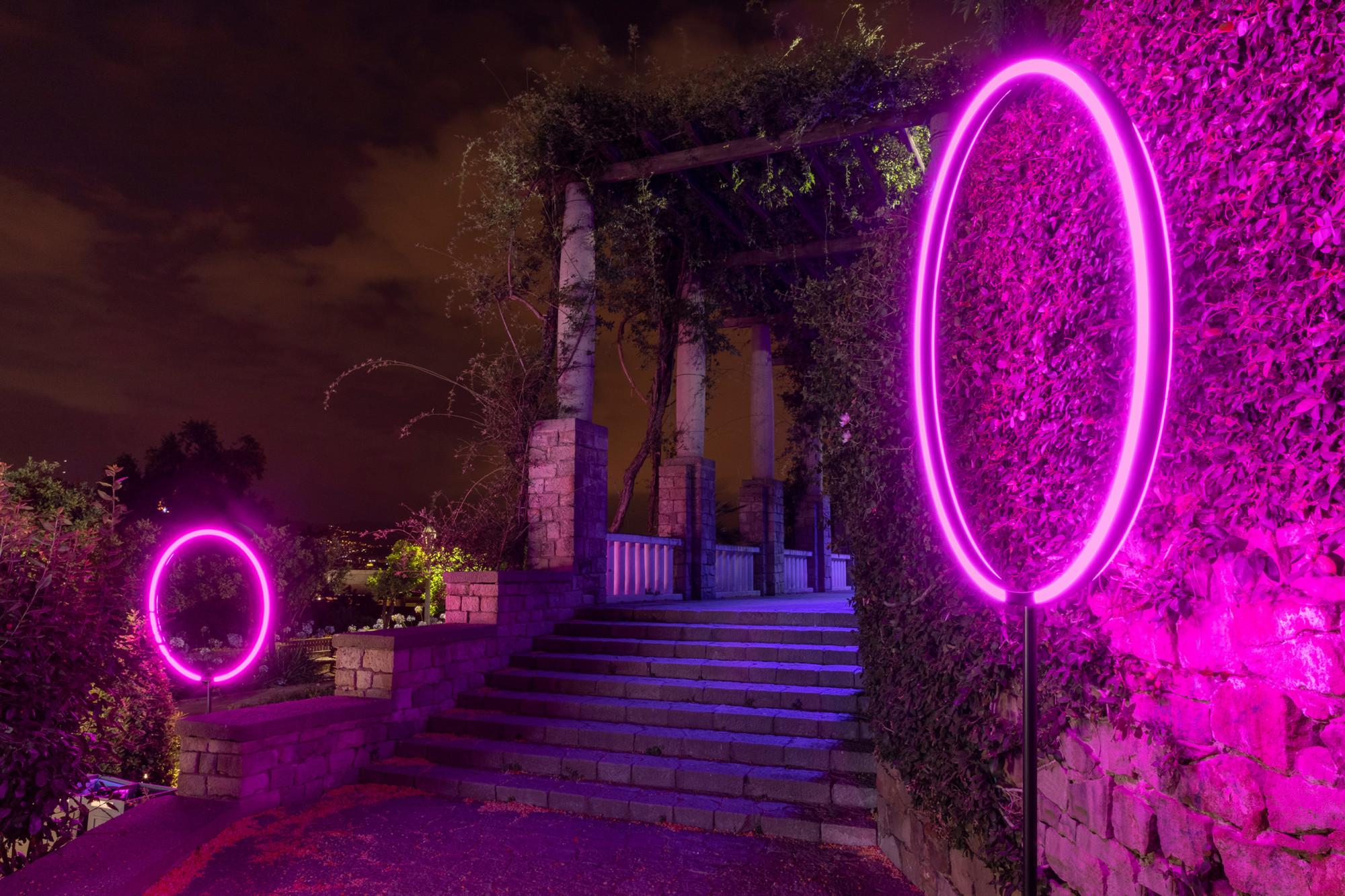 URAFIKI installation, Festival Grec
The Grec Festival in Barcelona took place from June 27 – July 31, 2021, during which URAFIKI, an immersive installation, recreated the characteristic colors of a sunset at Lake Malawi, Africa. Using Casambi wireless control and special luminaires, the LEDS C4 lighting specialists were able to achieve the particular colors needed for the desired effect.
The installation of the URAFIKI (friendship in Swahili) experience is inspired by a Nigerian folk tale that pays homage to friendship. The Barcelona performing arts festival organizers wanted to transmit light and optimism and endeavor to bring festival attendees closer to Africa.
Sixteen lighting rings, a proprietary design of the LEDS C4 special projects department, were placed upon minimalist structures and were strategically placed throughout the Teatre Grec garden, in line with the east to west. This allowed the transition of colors of the sunset, from 7:00 p.m. to midnight.
Casambi was ultimately chosen due to easy installation and commissioning and the fact that the installer avoided any cabling through all the luminaires, a key factor for an outdoor installation. All in all, visitors enjoyed an immersive color experience that combined the Mediterranean and African cultures.
Site
Festival Grec Barcelona
Lighting Design
LEDS C4 Lighting Specialist team
Commissioning
LEDS C4 team + READY TO PLAY LEDS C4 Service
Installation
LEDS C4 team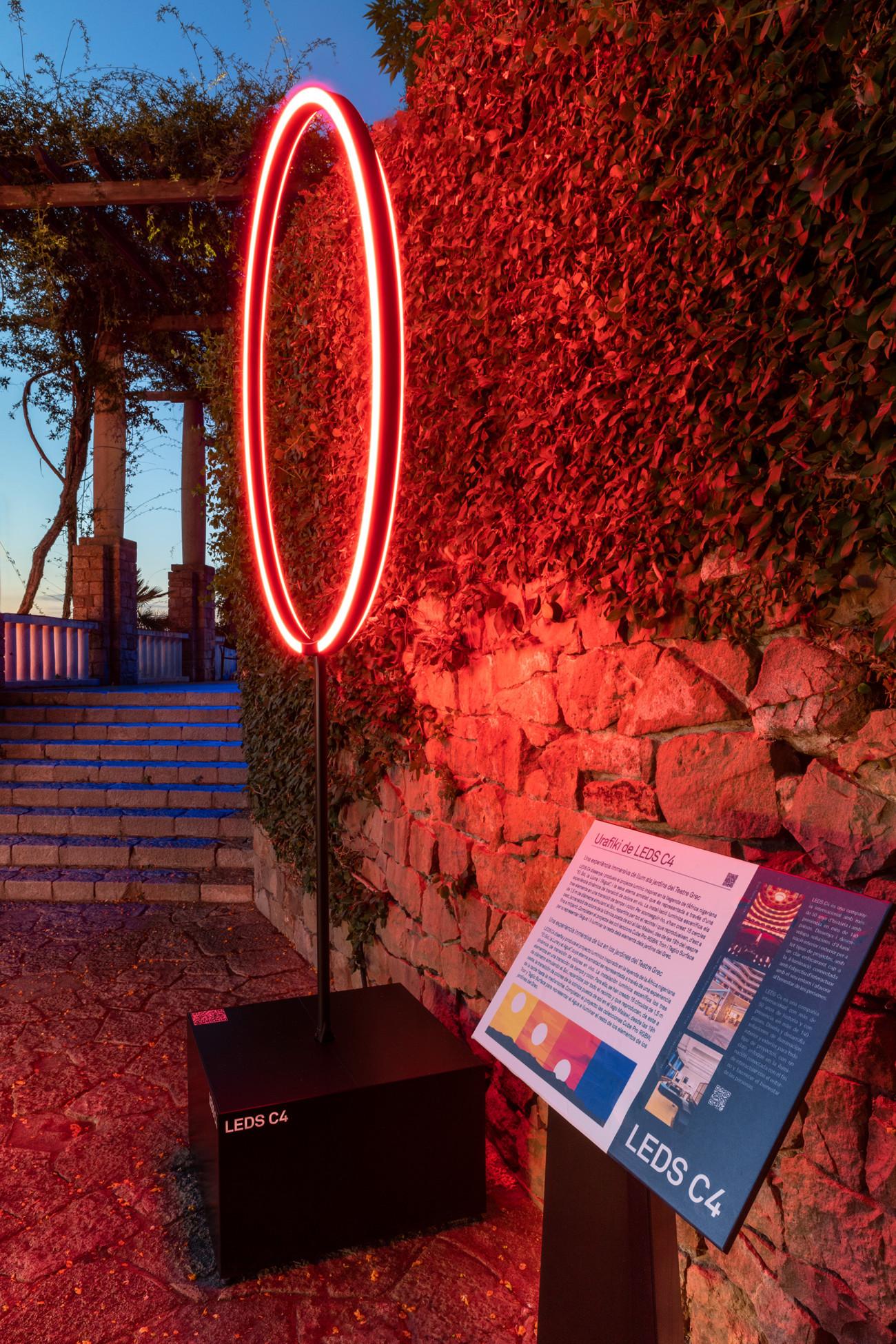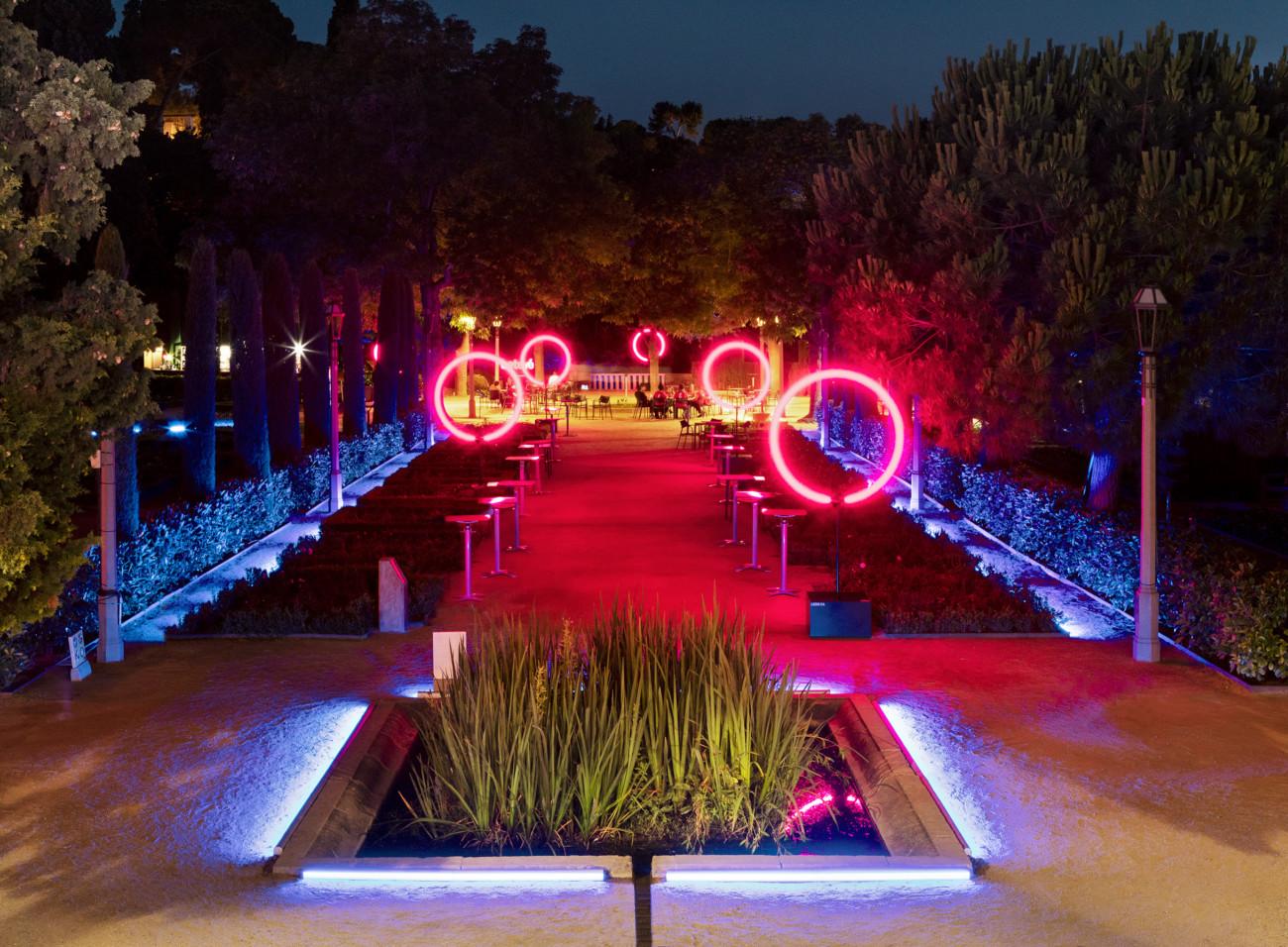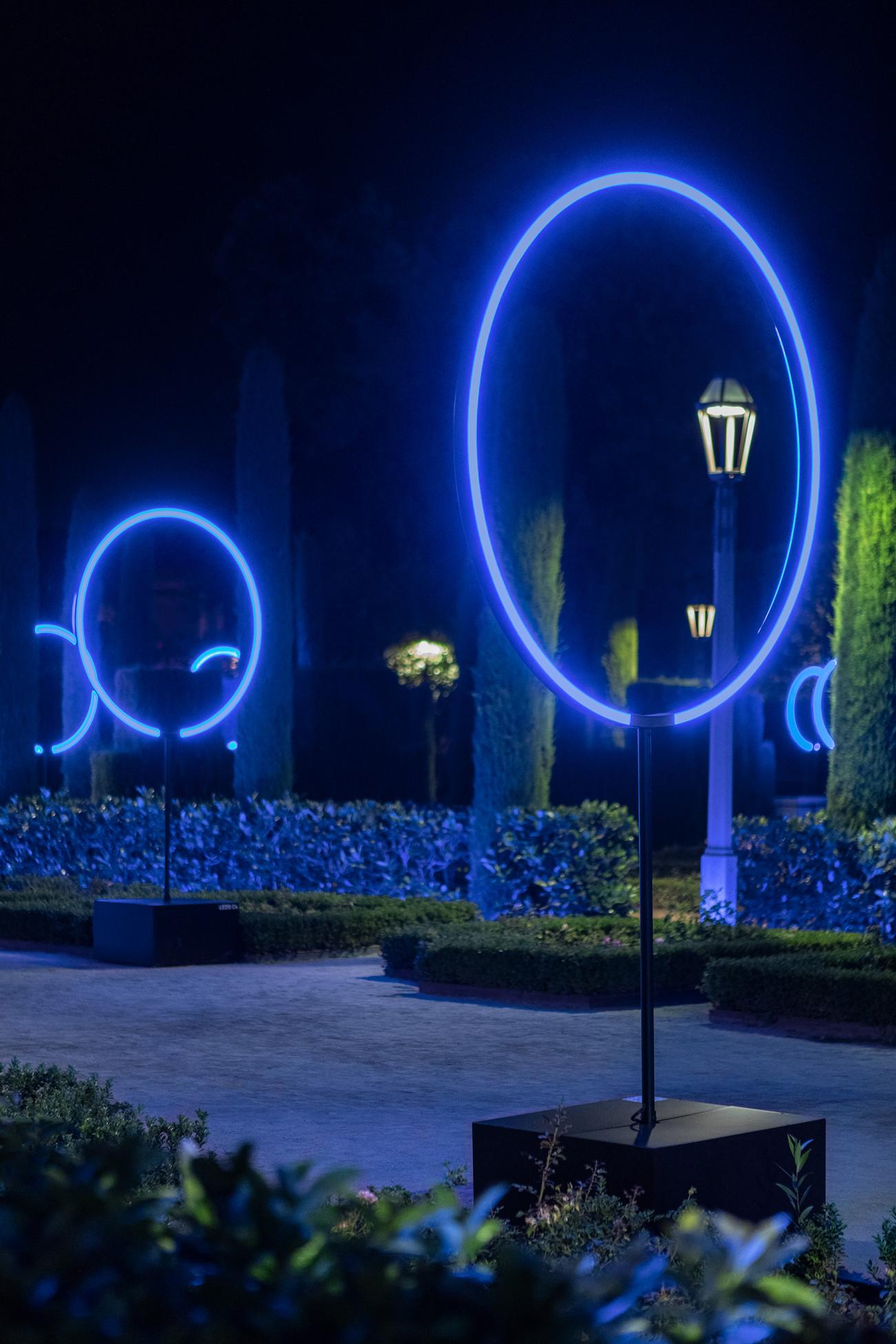 Share your work with us
If you have a Casambi project that you would like to publish at Casambi.com please click the button below and tell us a little bit more about the project. We'll get back to you within two business days.