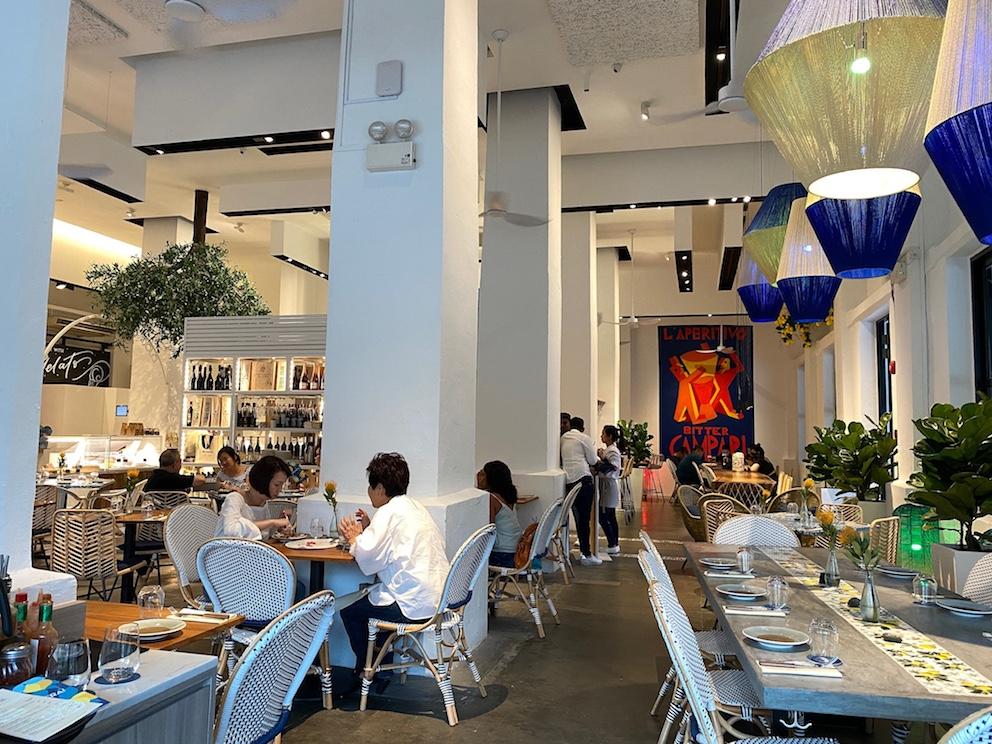 Da Paolo Restaurant
Erco was approached by interior designer IELO, to provide a lighting design solution for their upcoming Da Paolo restaurant project in Dempsey, Singapore.
The project's initial objectives were to bring out the architectural space and pathway, as well as picking up tables and important areas. One of the needs that had to be fulfilled was to provide various lighting scenes for the day and night operations of the restaurant, where in the day the restaurant also functions as a supermarket and in the night as a fine dining restaurant and a bar.
Challenges that were faced were to make use of existing niche pockets in the ceiling where the owner was hoping to keep construction to a minimal and avoid rewiring hacking. They were also of different heights which makes flexible dimming necessary and especially useful during commissioning. As the owner would like to save energy costs, Erco were required to keep electrical power consumption low.
Erco was able to achieve the needed lighting results with the help of a Casambi lighting control solution.
The team at Erco said "We could control individual luminaires, group them according to their zones and adjust their dimming levels to get the optimal lighting effect, achieving a satisfying lighting result. With Casambi enabled luminaires, we eliminate the need for extra main control gear box that needs to be installed separately which reduces electricity usage."
"As a lighting designer and having the opportunity to participate in this project from the very initial meetings to lighting design and final execution, I must say I am impressed with the flexibility and seamless experience I had, from unpacking our Casambi enabled luminaires to labelling them and adding them into Casambi network, I have no issues using it as a tool to create light for the space. I am amazed by the immediate feedback I get when I dim up and down from my phone and analyzing and adjusting without delay." says the lighting designer at Erco.
Location
Dempsey, Singapore
Restaurant Owner
Da Paolo Group (Guillaume Pichoir)
Interior Design
Cloe Faye & Jeanne Mouterde, IELO Design
Lighting Design
Sherina Tan, ERCO Lighting Design Team
Project Support
Adrian Tan, ERCO Southeast Asia Sales Team
Commissioning Engineer
Timothy Wong, ERCO Southeast Asia Sales Team
Units used
ERCO luminaires, Casambi integrated
Xpress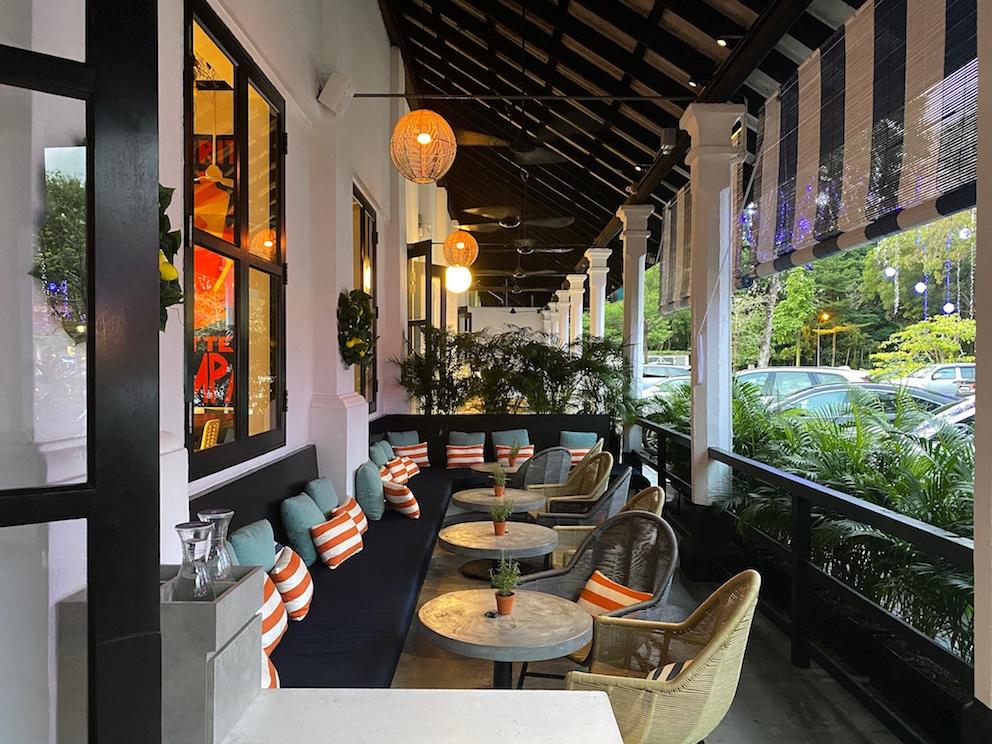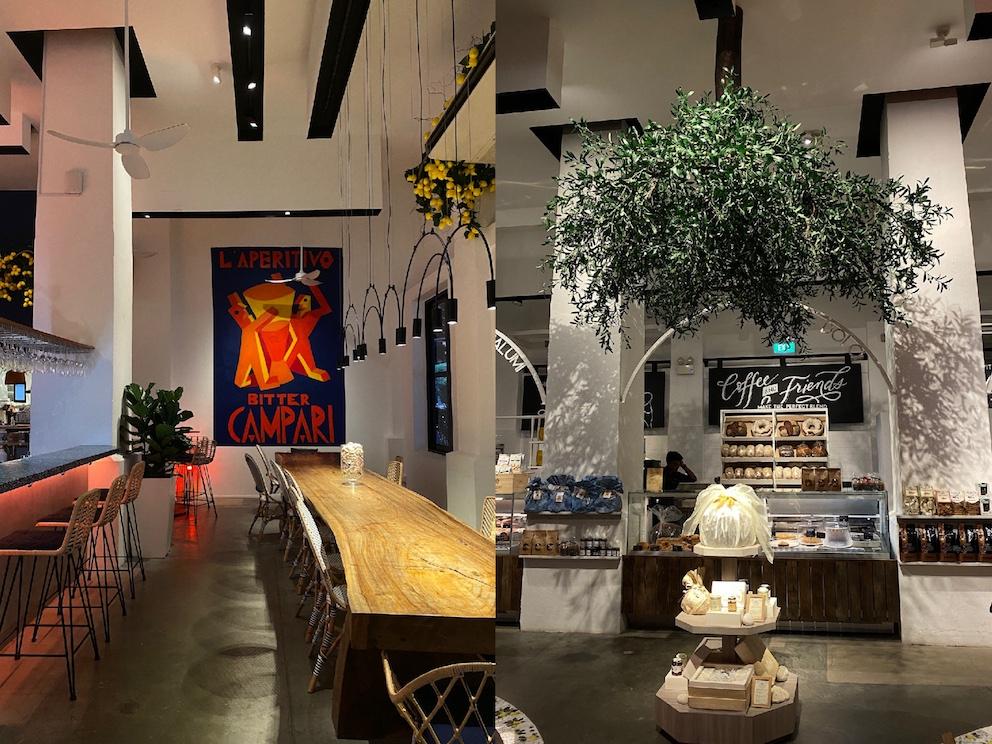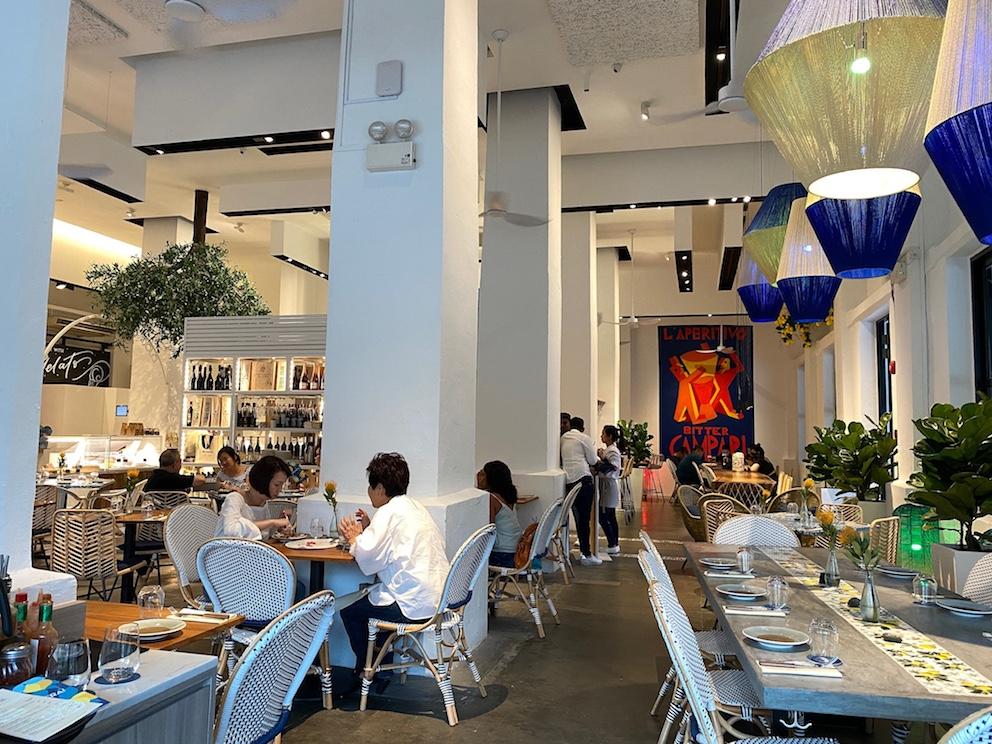 Share your work with us
If you have a Casambi project that you would like to publish at Casambi.com please click the button below and tell us a little bit more about the project. We'll get back to you within two business days.