Restaurant Mossel en Gin
A discreet but more thoughtful lighting scheme in a restaurant can bring a unique atmosphere and set the mood for a holistic eating experience. Proprietors at Restaurant Mossel en Gin, on the outskirts of Amsterdam, have discovered to their delight that even a minimal intervention can have a dramatic effect on the interior design.
Mossel en Gin (Mussels and Gin) is situated in a complex of late 19th-century industrial buildings called Westergas, once the city's gasworks. Westergas was redeveloped entirely in 2003, after which it re-opened as a cultural complex, including shops, galleries, and restaurants. Spot On Lichtontwerp was tasked with bringing character to the restaurant and immerse the visitors into a unique underwater atmosphere, with a large model whale as the centerpiece – and all on a small budget. Lighting designer and owner of Spot On, Paulo van Cuijck, says, "Casambi was chosen as it is an easy to use and reliable technique for programming custom lighting scenes for the whale. Setting up was a piece of cake."
Before the fitting, the space was lit with a grid of suspended white enamel lampshades, which unintentionally appeared to be the space's main feature. The shades cast all light downwards, evenly illuminating the seating area but making nothing else stand out. The client can easily customize the lighting to suit particular events without bringing in external lighting control specialists. After the intervention, the space itself, artwork, food, and the whale draw attention, not the lights.
Location
Amsterdam,
The Netherlands
Lighting Design
Spot On Lichtontwerp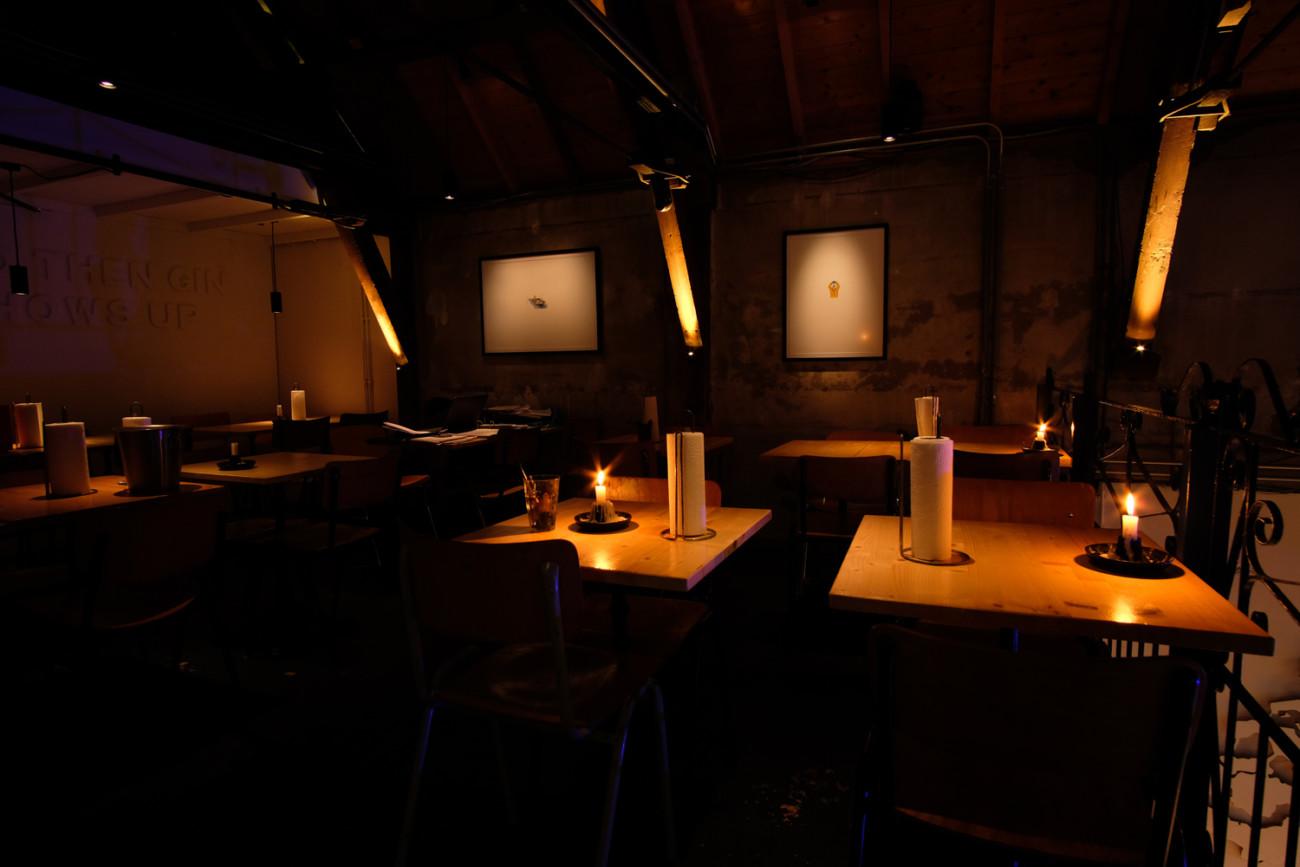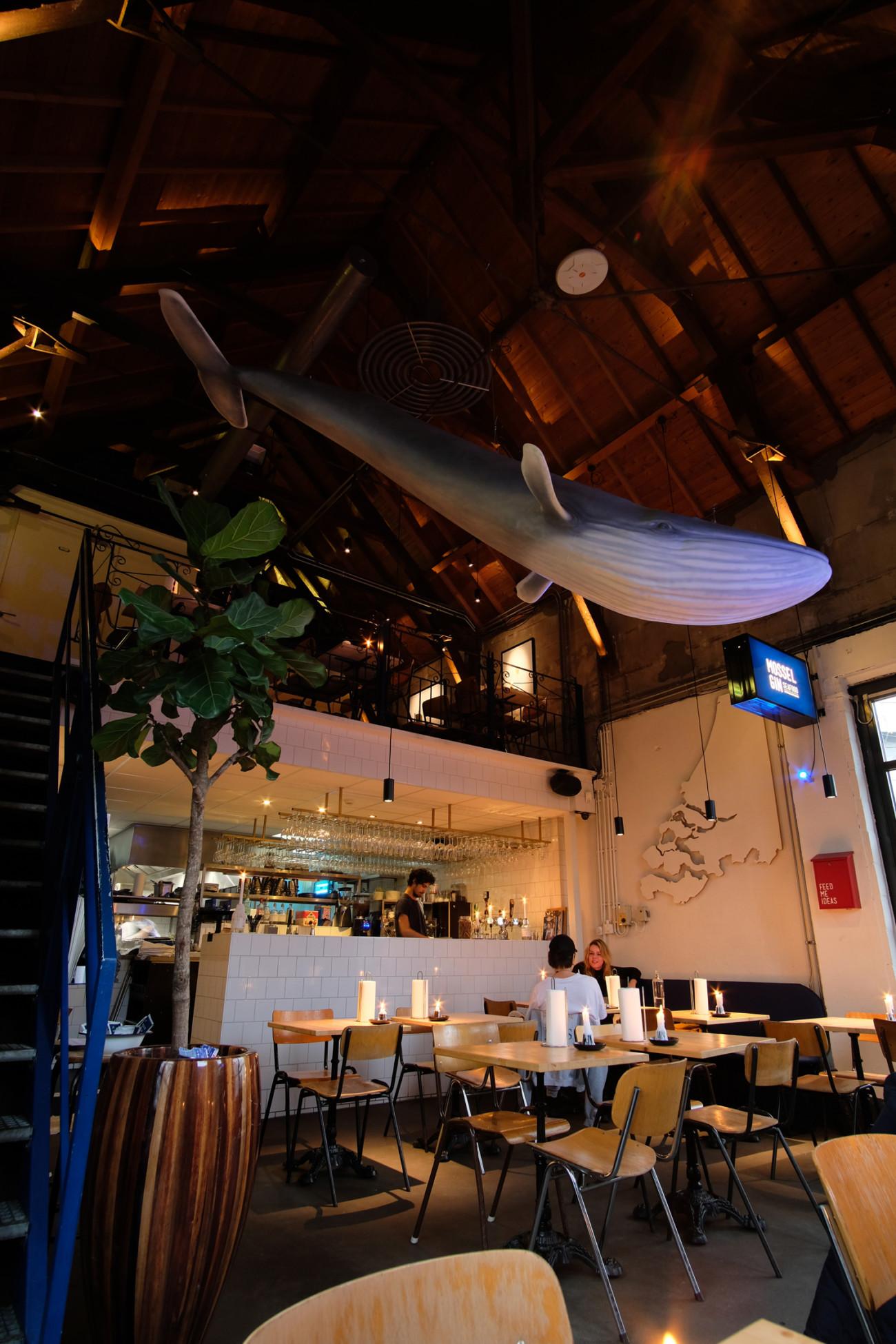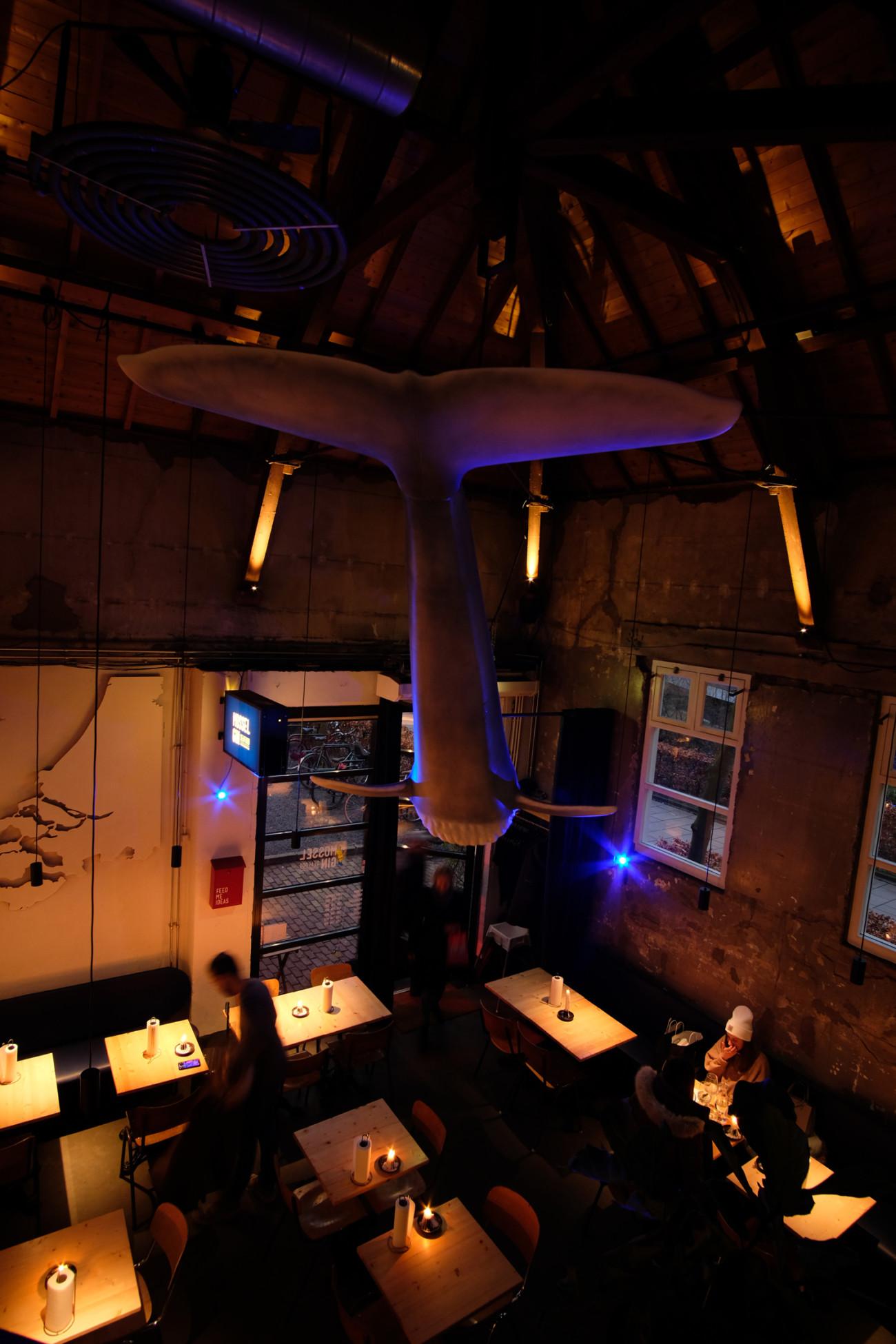 Share your work with us
If you have a Casambi project that you would like to publish at Casambi.com please click the button below and tell us a little bit more about the project. We'll get back to you within two business days.