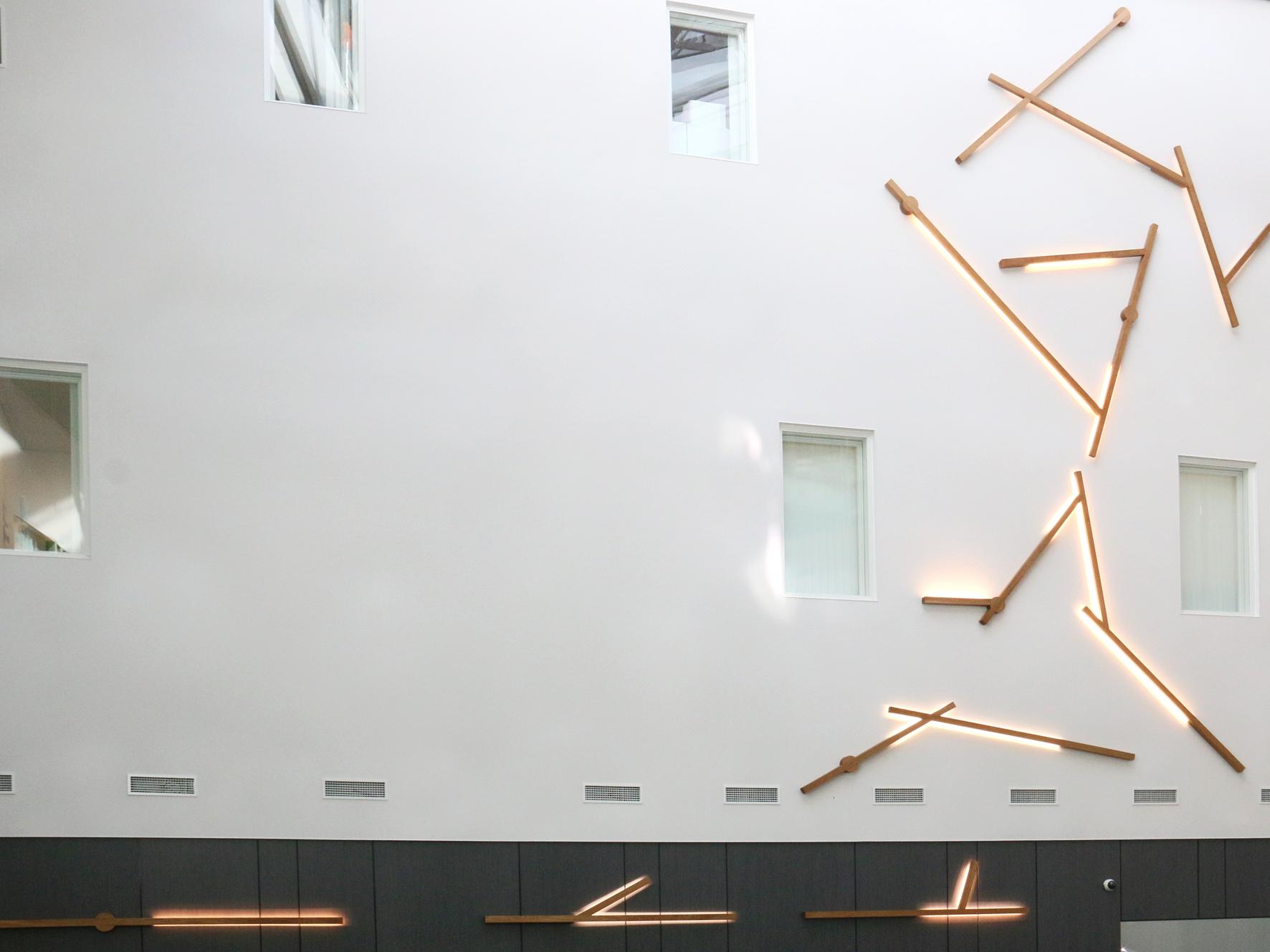 Social and Healthcare Center JUST
The architect of the new Social and Healthcare Center JUST in Järvenpää, Finland approached Tunto Design for a lighting installation to the restaurant lobby of JUST's new premises. Tunto was inspired by the opportunity to come up with a creative and unique installation into the space.
"Instead of merely complementing the lobby with individual lights, we saw the lofty wall of the lobby as a chance to create a striking lighting installation into a space that is the heart of the whole building", says Tunto Design's designer and CEO Mikko Kärkkäinen. The lighting installation has a height of 11 meters, gives indirect light via the wall surfaces and is adjustable between 2800 and 4000 Kelvin.
The project was Tunto Design's first major lighting installation into a public space. The installation included a customized wood profile that made it possible to create the desired kind of indirect lighting. The installation's calm and subtle changes in light have been executed by way of animation. The lighting control is powered by Casambi, making it possible to create different pre-programmed animations that generate various lighting patterns that vary in tempo and mood.
Tunto was involved in the project from the very beginning, and took also part in the electricity planning of the installation.
Site
JUST– Social and Healthcare Center
Location
Järvenpää, Finland
Designer
Mikko Kärkkäinen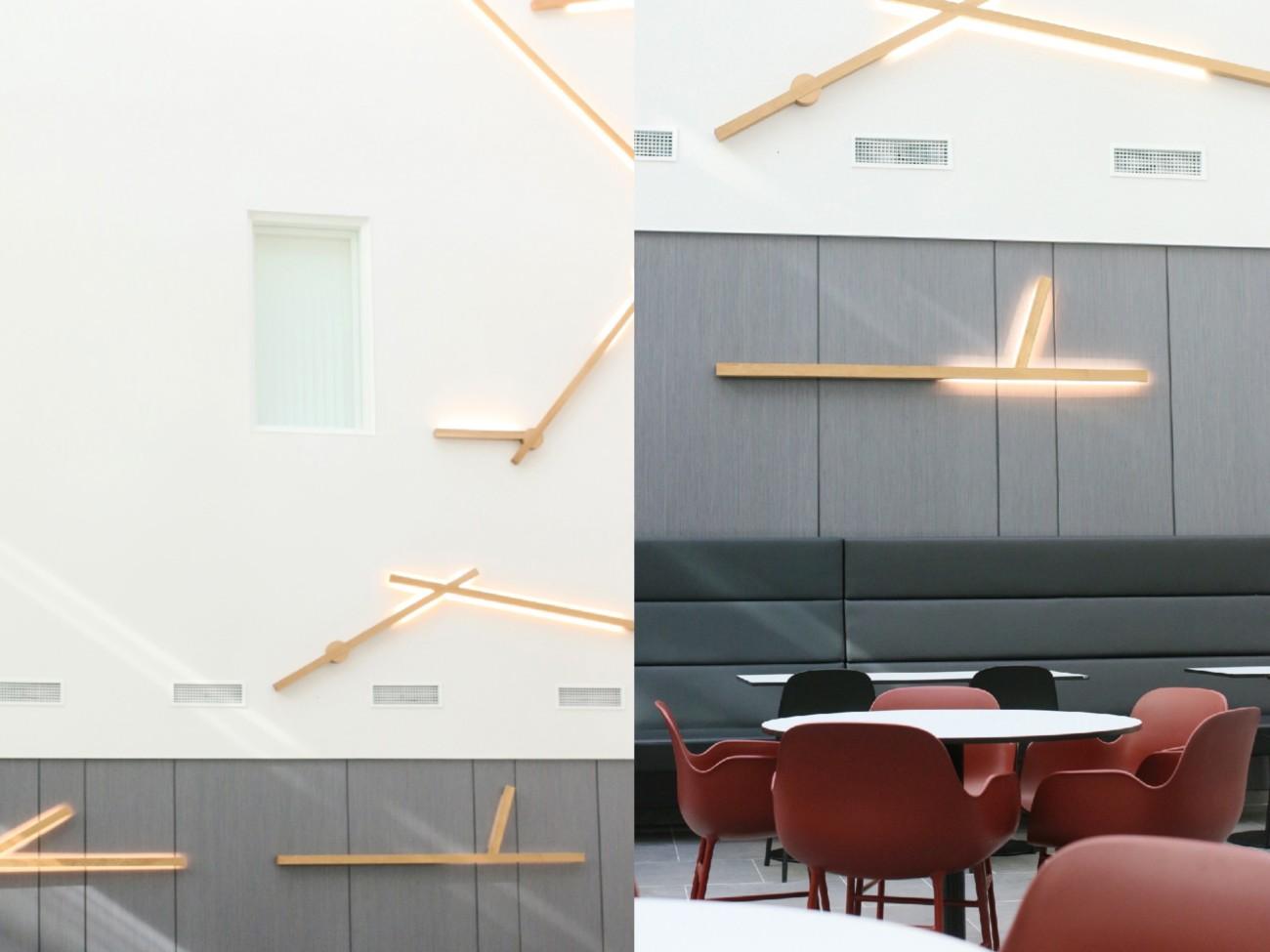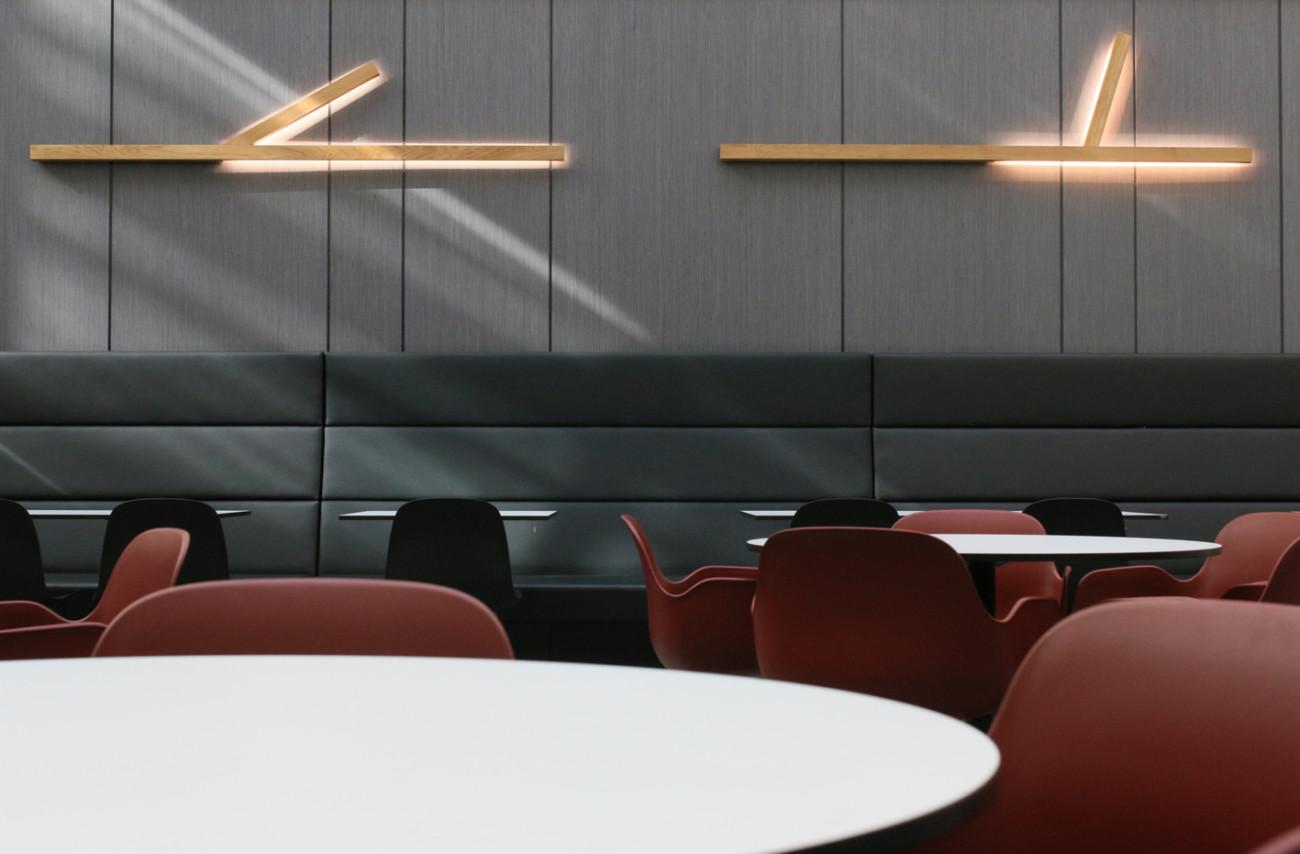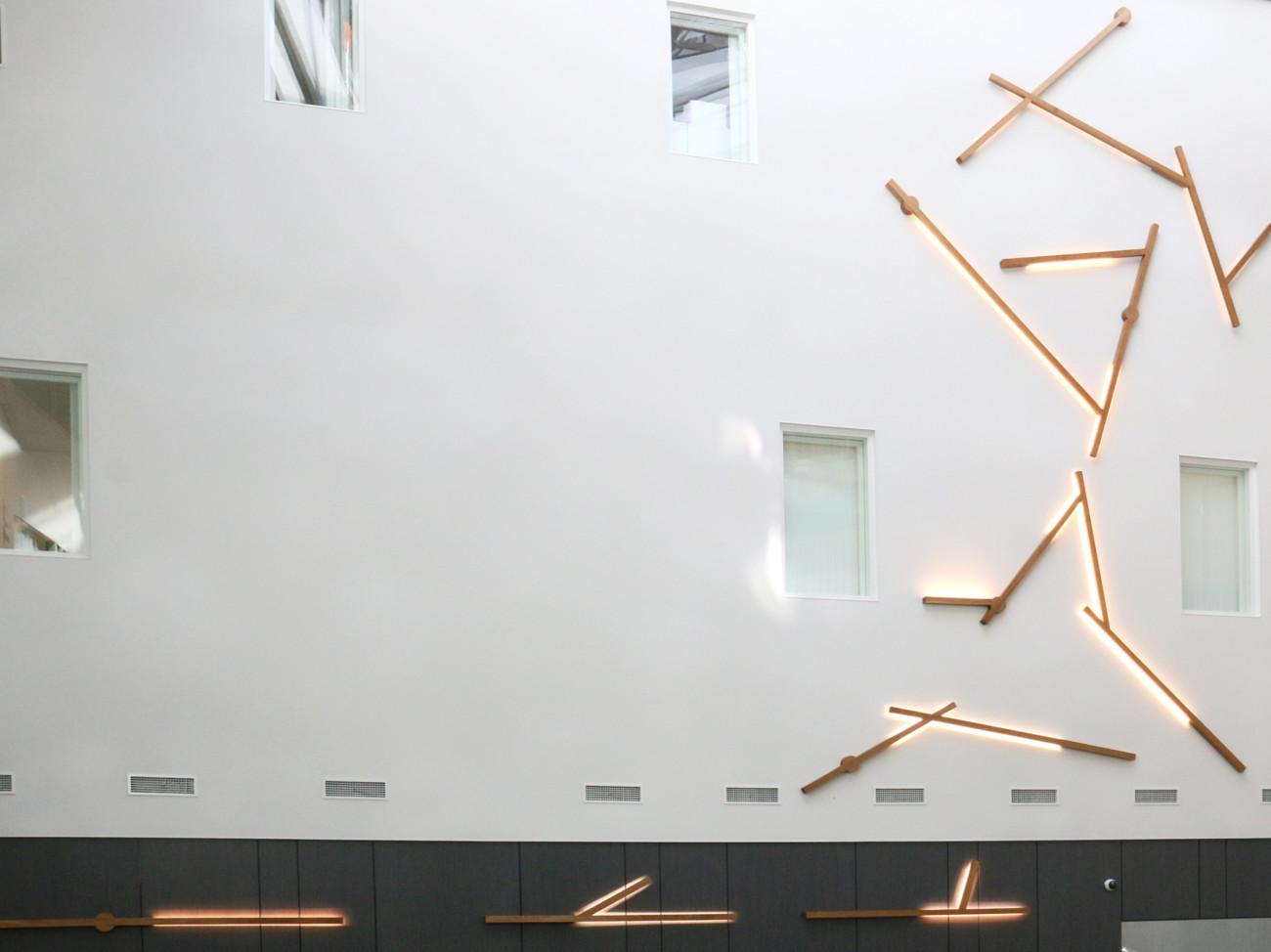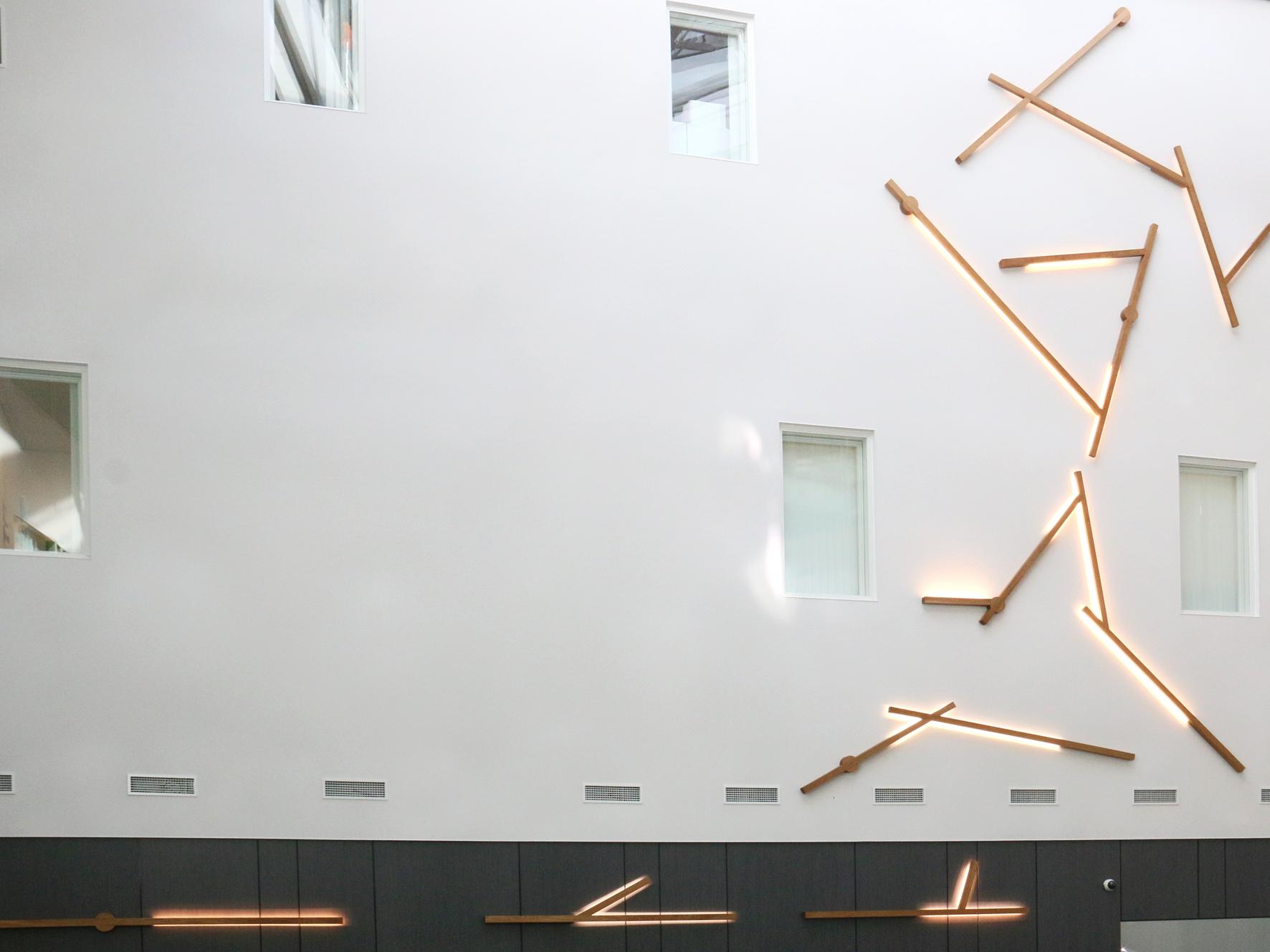 Share your work with us
If you have a Casambi project that you would like to publish at Casambi.com please click the button below and tell us a little bit more about the project. We'll get back to you within two business days.