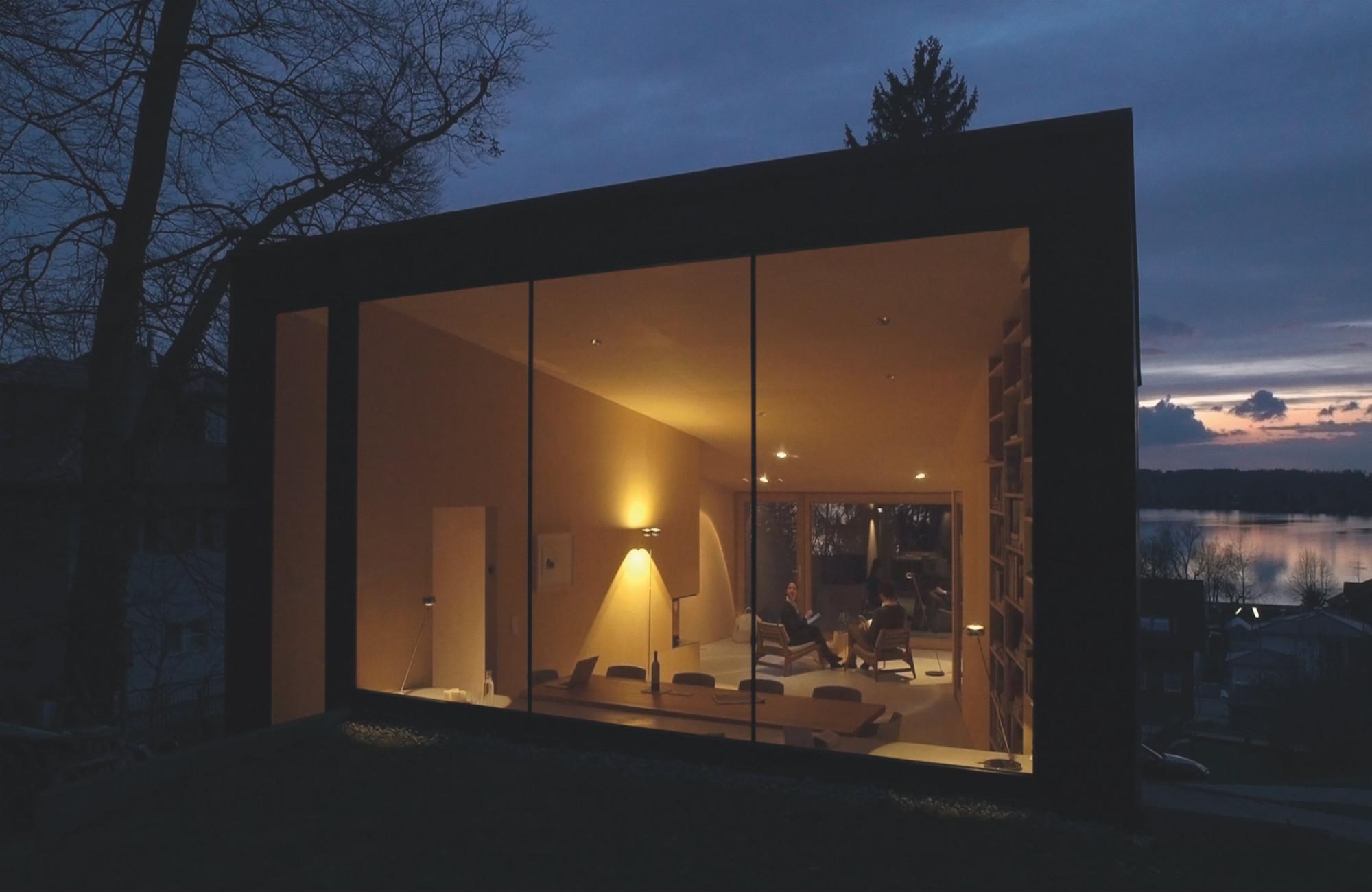 Studio House
Surrounded by nature, situated directly at the Wörthersee lake in Austria, this studio house communicates a feeling of seclusion and peace and an intensive dialog between architecture and nature.
Large windows enable a direct experience of the landscape – of the lake and the woods. The owner constructed the place first to create a space for working undisturbed and secondly to provide a private, inspirational atmosphere for talks with business partners.
The whole studio house is controlled by Occhio air, Occhio's Bluetooth low energy-based control system with an own Occhio Air app -a system made by Casambi. With Occhio air, Occhio expands its already technological portfolio to include a new dimension of operation.
Besides scenes, animations and timers in the Occhio Air app, the studio house can also be controlled by Occhio's version of the Xpress wireless wall switch called Occhio Air Controller.
Location
Wörthersee lake,
Austria
Units used
CBM-001,
Occhio Air Controller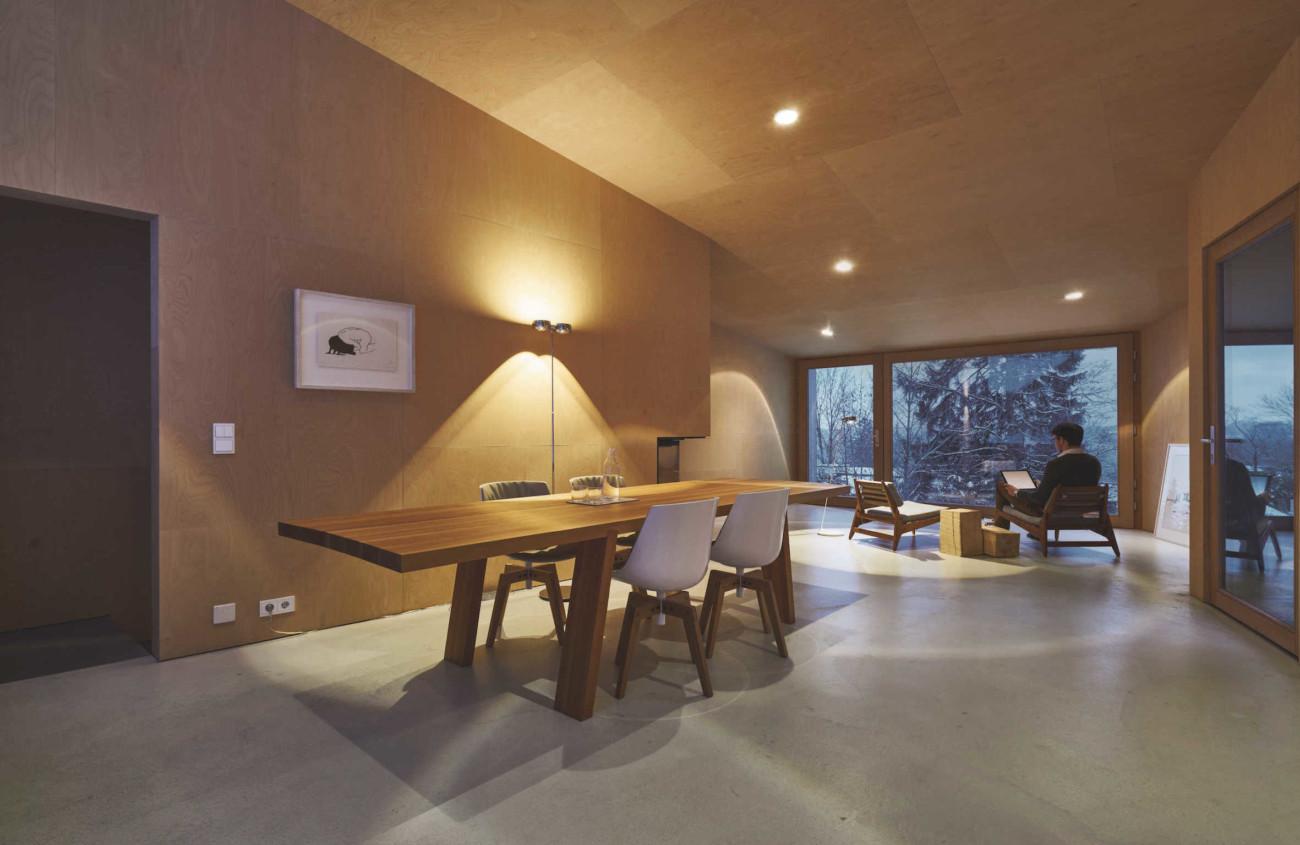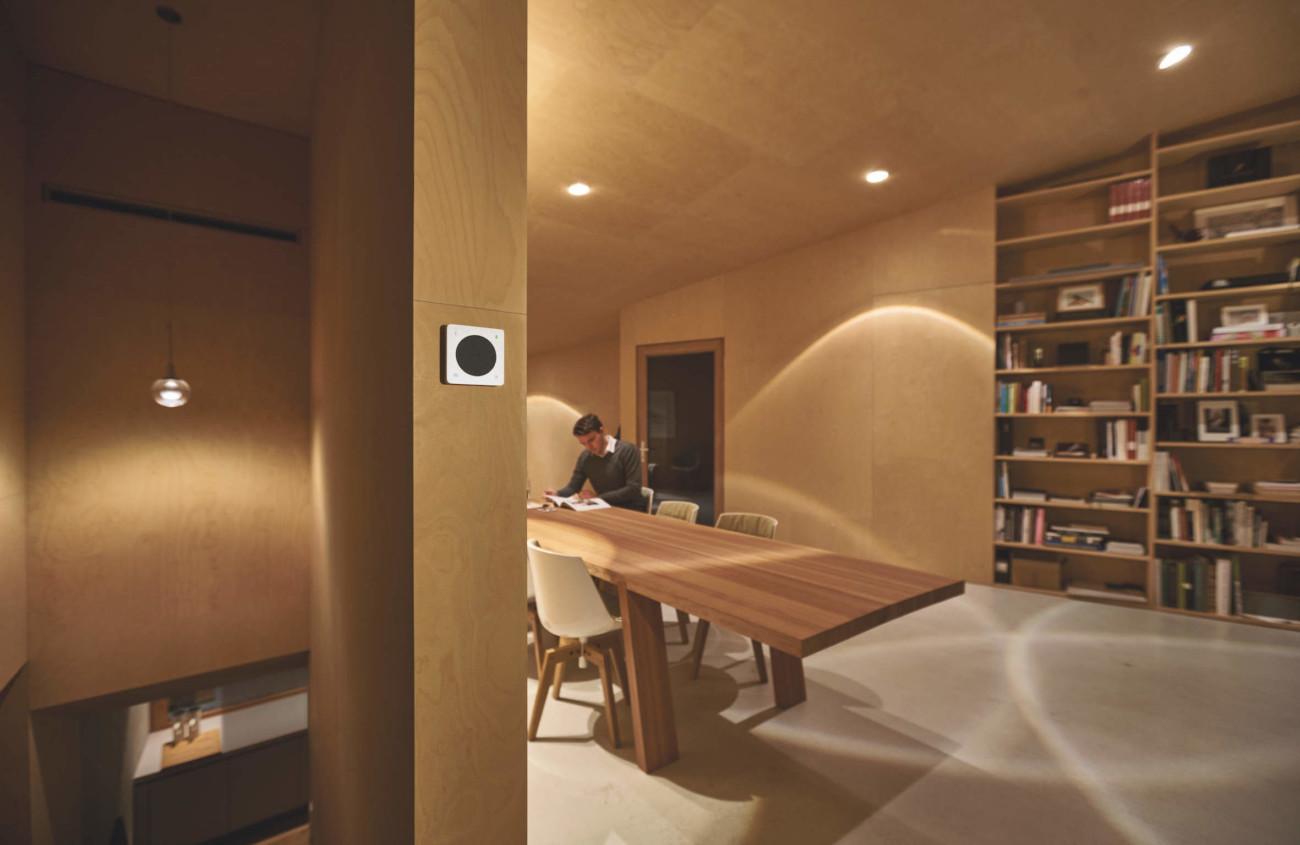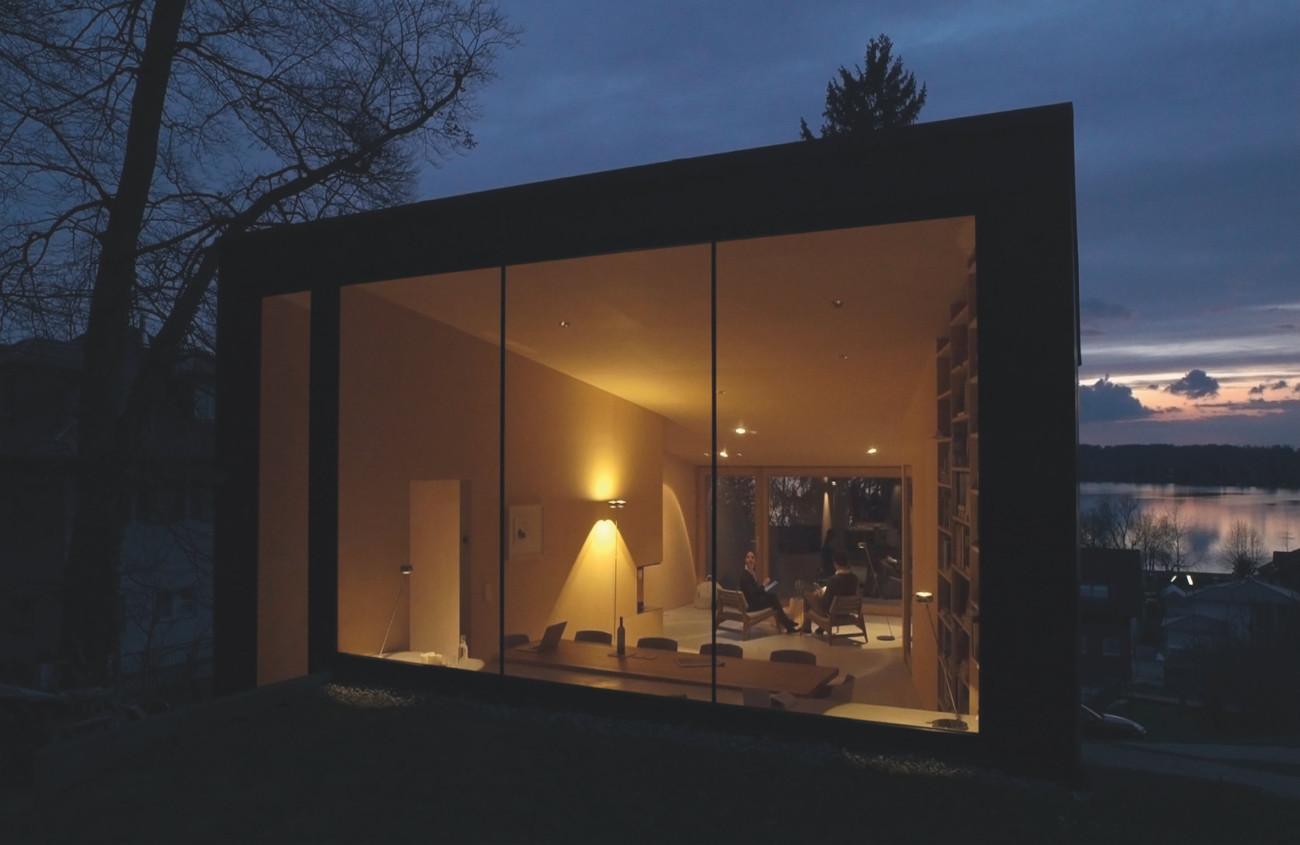 Share your work with us
If you have a Casambi project that you would like to publish at Casambi.com please click the button below and tell us a little bit more about the project. We'll get back to you within two business days.