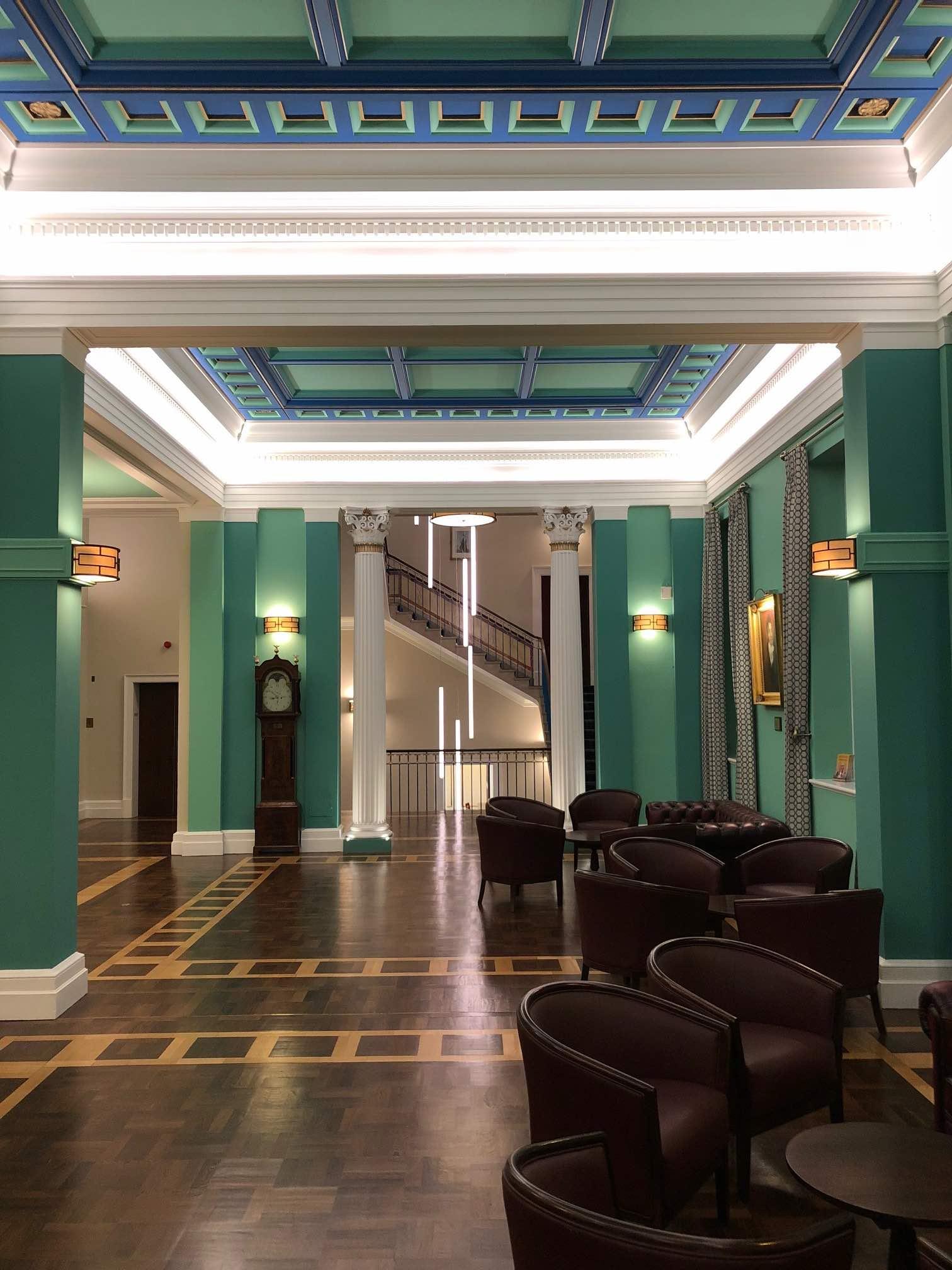 Freemasons Hall
With the decision to upgrade the main entrance hall and stairwell, Connected Light were commissioned to provide a new lighting solution to enhance the areas within the required space.
Matt Holway – Director of Connected Light comments "With previous knowledge of this exquisite building we were keen to make the correct impression by enhancing the illumination by using the latest LED technology with discreet light sources. With the wiring limitations of a listed building, Casambi was first on our list when controls were concerned."
Using a full variation of Casambi modules, x55 units were installed via each luminaire throughout the main hall and all the way through the great staircase into the top floor ceiling void. The modules used consisted of DALI, 24vDC , 1-10v and Mains dimming protocols. Matt stated "By designing this particular method of control, it gave us the flexibility to connect to every light point, providing scene control and timeclock settings to run any effect required without the need of any additional control wiring."
With the installation of the additional feature stairwell lighting and the ease of the Bluetooth connected control, the whole project was a huge success and highly commended.
Photographs: Matt Holway
Lighting
Matt Holway, Director, Connected Light
Project support
Holder's Components
Units used
CBU-ASD
CBU-PWM4
CBU-TED
Xpress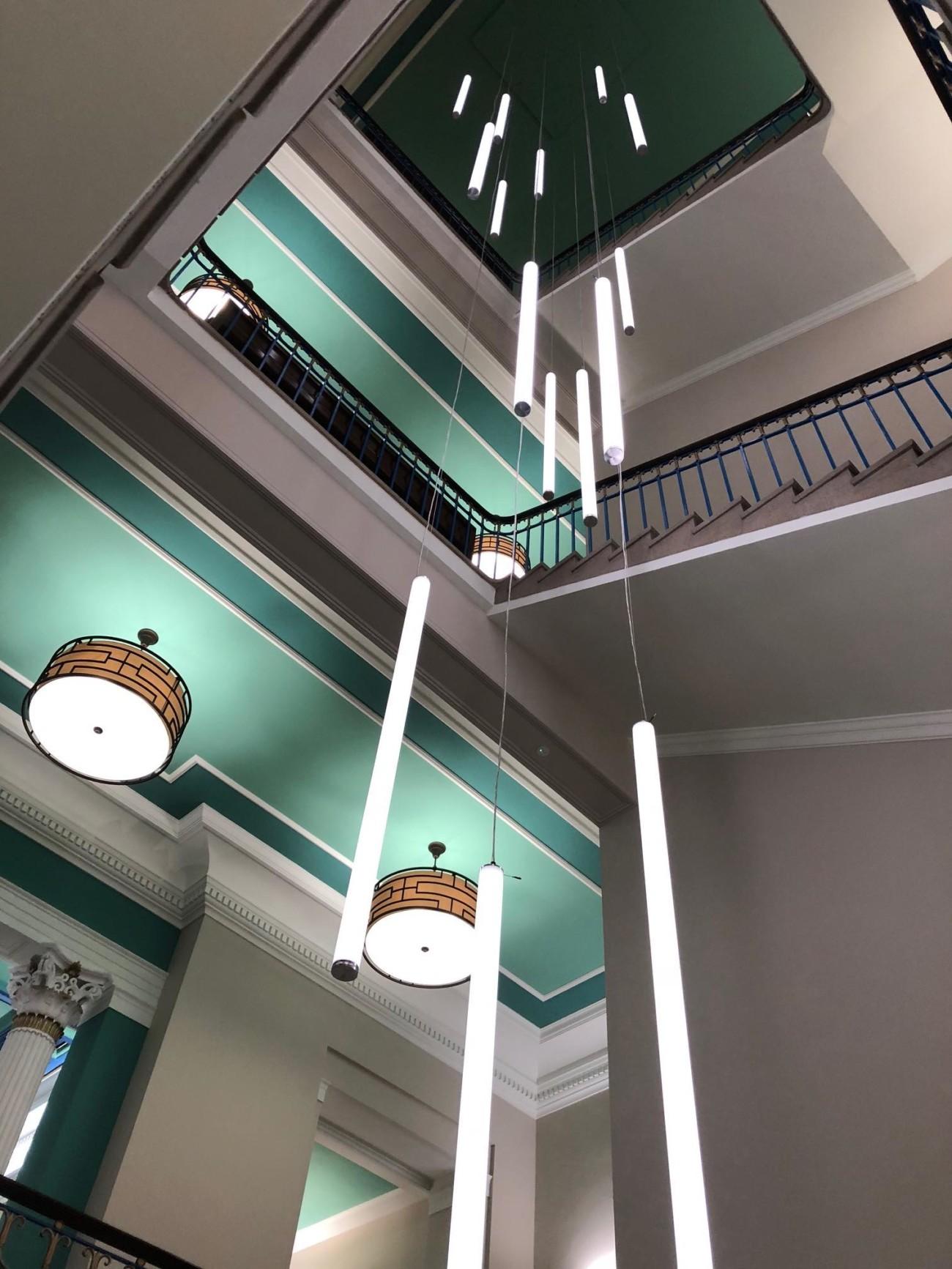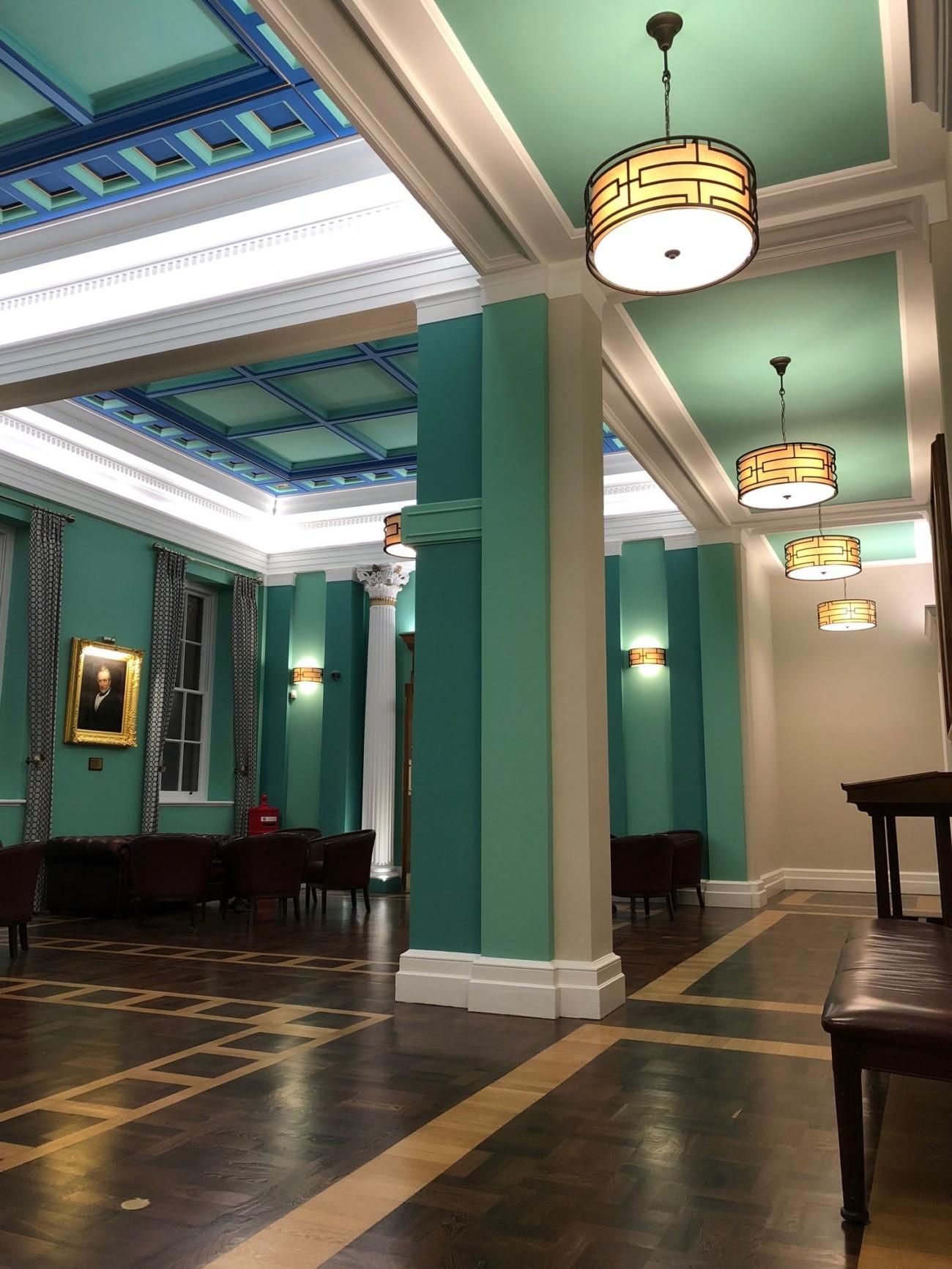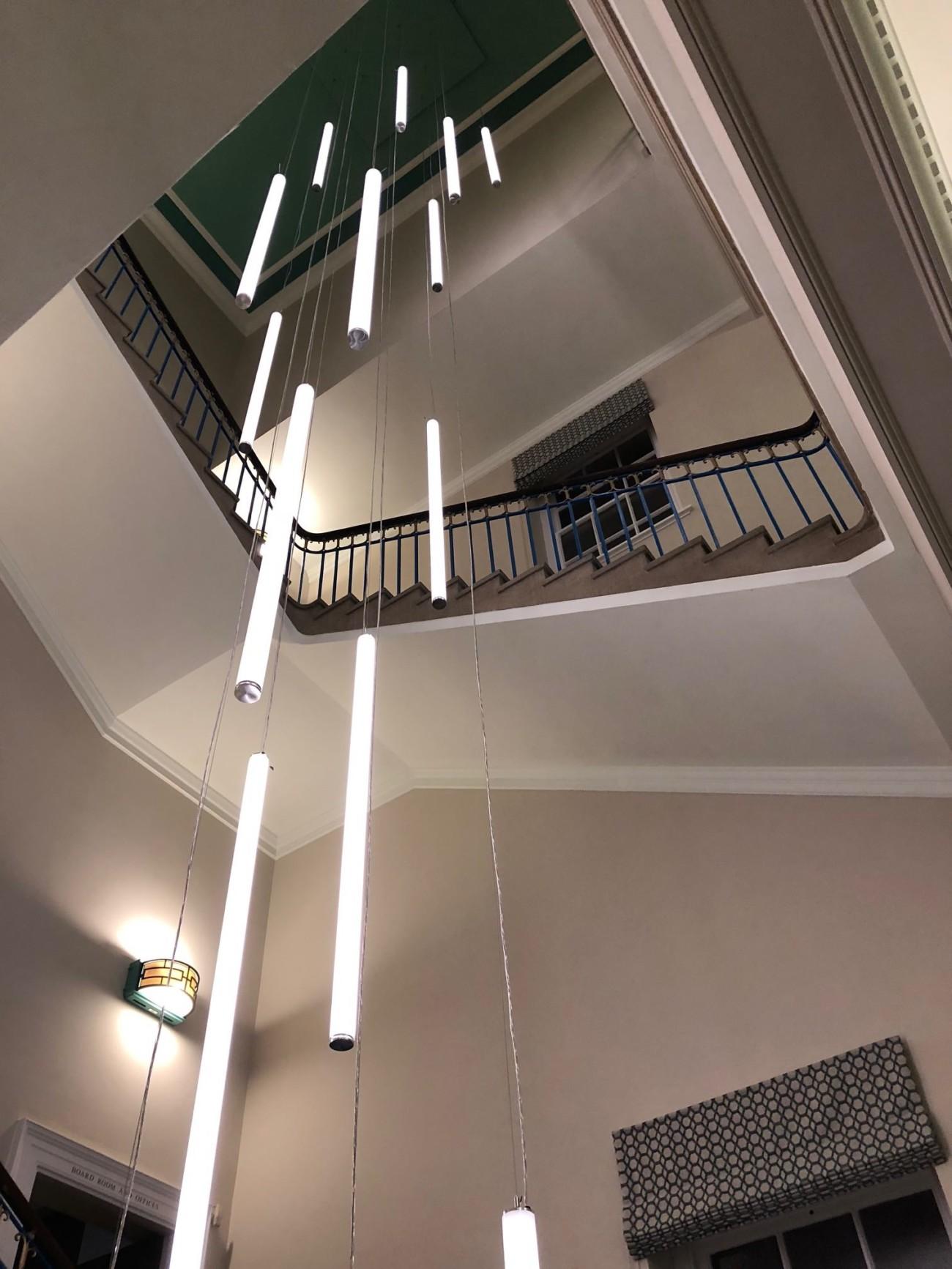 Share your work with us
If you have a Casambi project that you would like to publish at Casambi.com please click the button below and tell us a little bit more about the project. We'll get back to you within two business days.